Gaming is a massive market with millions of players spread all over the world. This is one community that spreads across continents and is growing steadily with each passing day.
Equally popular among young and adult players, gaming is a market that has led to the growth of many ancillary niches that are involved in playing games.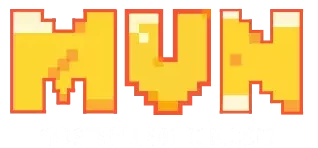 About US
Modern gamers are highly passionate about the most popular games and want to experience the excitement that goes along with playing them in the best possible way.
League of Legends, Coin Master, FIFA, Call of Duty, Forza Motorsport, etc. are some of the well-acclaimed titles that have set a new benchmark in online gaming so that new as well as old and die-hard fans stay hooked to these exciting games.
There's been a considerable shift in what modern gamers want from just an online game. More and more players are investing in the latest gadgets that enhance their experience and these could include 4K LED Screen, the latest gaming consoles, graphic cards, etc.
It's important to mention here that most gamers need help in making the right choice when buying such gadgets and this is where Most Valued Noob comes in with its expert advice to help players choose the best possible products from them so that they can achieve the ultimate gaming experience.
Our Goal
Professional gamers do not want to leave any stone unturned when it comes to their gaming experience. They want and deserve the best titles along with equivalent gadgets to ensure they are able to achieve the thrill and excitement that is simply unmatched.
We, at MostValuedNoob.com, are proud of our technically-savvy team of professional gamers who have tremendous experience in this field and can suggest to you just the right products that you need.
We take this job rather seriously and spend hours and hours researching and reviewing the various gadgets so that what we suggest to you is the best possible choice on the market.
Founder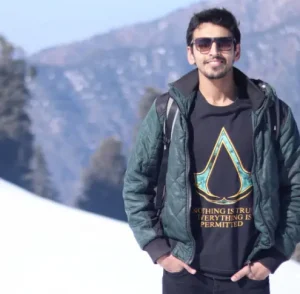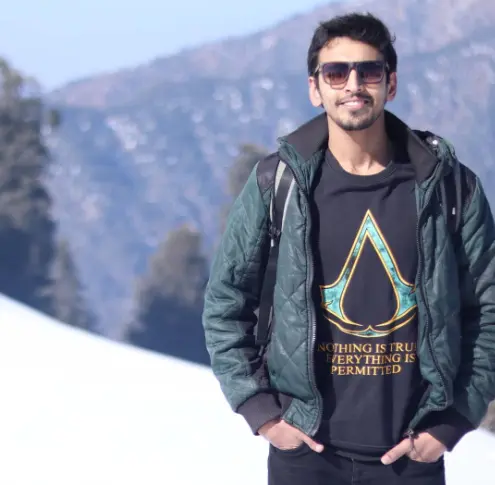 An avid gamer, Abdullah Tariq started venturing into this field as a young teenager. He is a gaming expert with tremendous knowledge of gaming hardware and accessories to enhance his playing experience.
He started building a gaming setup for himself as soon as he landed a job for himself and is proud of this set up which now hosts some of the most modern and technically advanced gaming products that could be the envy of any passionate gamer around the world.
Spending thousands of dollars on gaming hardware over the years has enriched him with vast knowledge of what products are apt for playing a certain game while enjoying all its features to the fullest.
He has incredible knowledge of the correct tools and equipment needed for the ultimate or rather, out-of-the-world gaming experience.
He loves traveling all over the world in his quest to meet other gamers and collecting information regarding different games in various exhibitions and conferences.
Even though his life is all about gaming, Abdullah is a real romantic at heart and it did not take him long to sweep the love of his life off her feet with his charming ways. He is all set to tie the knot very soon!
Co-Founder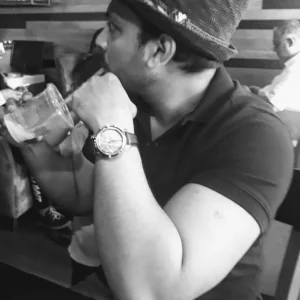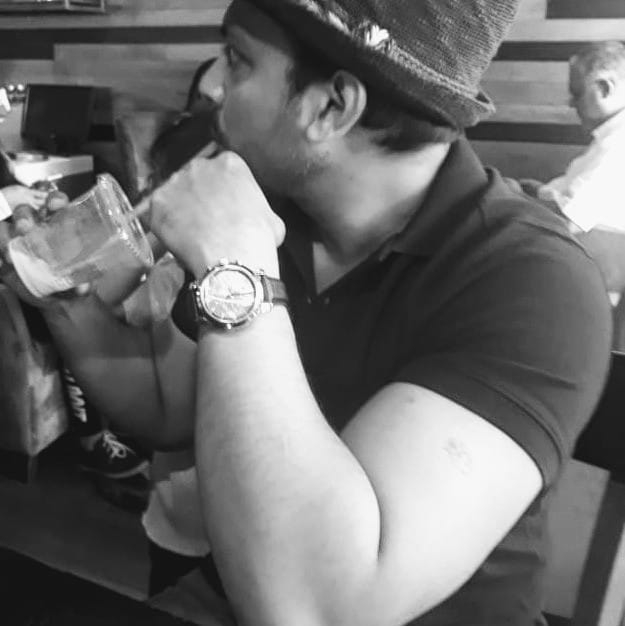 Co-founder of MostValuedNoob.com, Tanveer is passionate about just two things in life – Travelling and Gaming!
He is also an expert in gaming graphic designing. He is also responsible for giving this site an amazingly refreshing look.
Tanveer well understands the importance of graphics in making the gaming experience exciting. With years of experience behind him, he truly values the fact that a good visual experience plays a pivotal role in the success of any game.
Having played games on classic as well as modern gaming consoles, he is an abundant source of knowledge when it comes to gaming gadgets and equipment.
Just like Abdullah, he is also an expert in creating a perfect gaming environment for passionate gamers.
Even though he is an avid gamer himself, he still manages to play soccer with his friends whenever time permits.
Our Story
When people come together, magic happens!
And Most Valued Noob is the result of the amalgamation of ideas, thoughts, and views of friends from across the three countries and two continents.
Everything started when two passionate gamers – Abdullah and Tanveer – two guys from two different countries (Pakistan and India) became friends and decided to launch a website that takes care of all the gaming concerns of players around the world.
The founders realized the fact that gaming is a community that is rapidly developing marked by the launch of new titles every now and then. The fact is that the gaming scene is highly evolving and what is popular today might be overtaken by something else tomorrow.
Not just this, this is a community that sees the regular launch of new and technically advanced products and gadgets to enhance the playing experience of gamers and it is not easy for a regular guy to keep a tab on these developments.
Hence the need for this site, that can help players all over the world make correct buying decisions with regard to various gaming accessories.
This site aims to provide you with the best recommendations so that gamers like you can have the ultimate playing experience.
Most Valued Noob is a collective effort of a team that believes in sharing their knowledge with others so that they can enjoy their favorite games in the best possible manner.
Best Recommendations
With experienced gamers on our team, we are a complete resource offering advice on the best gaming equipment you would ever need.
What we recommend are the best accessories that you would ever need for the ultimate gaming experience. Not just this, we also educate and inform you in a way that you get to know more about a product than the information available on the product label.
We believe in providing detailed information about certain products so that when you fill your cart you are confident of the purchase you are about to make.
Our experts also mention the pros and cons of each product that we review & share the benchmarks of games on specific products so that you are well informed about all its benefits and drawbacks and also make suggestions to help you get over problems that you might be facing.
Product Testing
At Most Valued Noob, we believe in thorough testing of the products that we review and we make it is a point to test every product before we recommend it to our readers.
In other words, our team of experts recommends a product only from their own experience. We take care of testing a product for all the claims that it comes with so that we truly know if it stands up to its claims or not.
Tips and Tricks
This site is not just about recommending products. It's a complete resource guide for gamers to ensure they can play a game well. You will also find tips and tricks on how to beat others players and emerge a winner in a particular game.
No wonder, you will keep returning to our blog every now and then to get some amazing tips on how to excel in your game.