AFK Arena happens to be one of the most popular games for people like you who love playing for free without spending a dime. One of the most interesting things about this game is that the developer Lilith Games keeps on releasing a bunch of AFK Arena Codes so that you can get in free in-game stuff so that you race ahead in this Gacha RPG.
It must be noted that AFK Arena codes come with an expiry date and you constantly need to check for the valid ones. We keep on updating the current codes so that you can lay your hands on the ones that actually work.
As far as the current list is concerned, some of the valid AFK Arean codes include free Diamonds, Gold, Hero and Faction Scrolls, Soulstones, etc.
The process of redeeming the codes is fairly simple. You just have to copy them from the list below and paste them into an in-game field. You will get detailed instructions on how these codes work below.
In this article, you will find all the up-to-date valid codes along with details on how to use them.
What are AFK Arena Redemption Codes?
As mentioned above, AFK Arena codes are a series of random numbers and letters that you can promptly use to redeem for in-game rewards that will help you advance ahead in the game and emerge as a winner. These codes are released by the developer of the game Lilith Games on a regular basis as well as on certain special events. Even though most codes come with an expiry date, there are some that have no expiry date attached to them and turn out to be an evergreen source of rewards.
List of AFK Area Codes
Here's the updated list of AFK Arena Codes:
8vws9uf6f5 – 3,000 diamonds and 30 faction scrolls
311j4hw00d – 100k gold and 100 diamonds
ch3atc0de – 100k gold and 100 diamonds
xmasl00t – 100k gold and 100 diamonds
d14m0nd5 – 100k gold and 100 diamonds
badlijey666 – 100K gold and 100 diamonds
101nc107h – 100 diamonds and 100k gold
uf4shqjngq – 30 common hero scrolls
afk888 – 300 diamonds, 20k gold, 100 hero's essence
misevj66yi – 5 common hero scrolls, 500 diamonds, 60 soulstones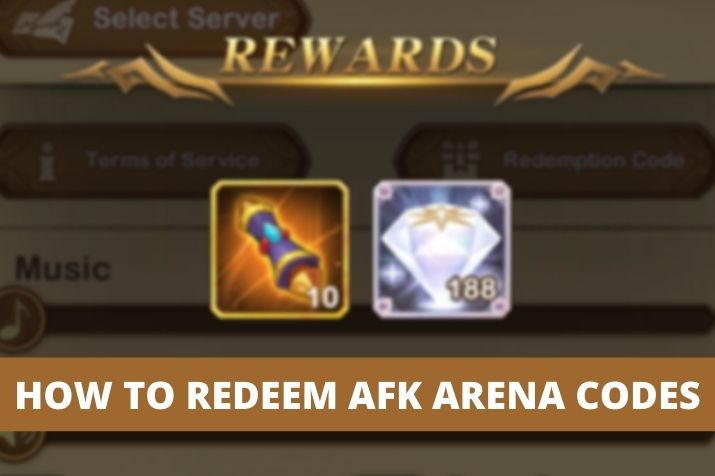 How Do I Redeem AFK Arena Codes?
According to a recent development, Lilith has changed the in-game tool for code redemption to an external website. So, here are the steps to redeem your codes:
Go to the website or paste this URL in your browser – https://cdkey.lilith.com/afk-global
Once you are at the site, you are required to enter your UID. You can get your UID by tapping your character portrait in the top left menu of the game.
Enter this UID in the required space and click on "Send Code". As soon as you do that, you get a verification code in your in-game mailbox.
Enter the verification code and press on Log In and enter the AFK Arena code. Once you do that the rewards are delivered directly to your in-game mailbox.
I am sure you would agree that this is a pretty straightforward press and anyone can do it easily.
How Do I Get More AFK Arena Codes?
Well, to be honest, you just don't have to worry about it. This is entirely our job and we will keep this article updated regularly so that you can keep getting the latest codes. All you need to do is just bookmark this page and keep visiting it every now and then to check for the latest codes.
Conclusion:
AFK Arena codes listed above are up-to-date and can be a massive help in making you achieve your full potential as a player. So, grab these codes, redeem them and play like a pro!
Abdullah Tariq, the founder of this site, is a passionate gamer and loves sharing his knowledge about gaming hardware and accessories. He is also a software engineer whose ultimate goal is to develop gripping titles.