With Stray release date being 19th July 2022, there was a lot of excitement surrounding its launch for PC, PS4, and PS5. The best part is that now you can enjoy this game on your system or PC provided it meets certain specifications.
Stray System Requirements
System requirements for this game, as is usual, are categorized into minimum and recommended. Here are both of these: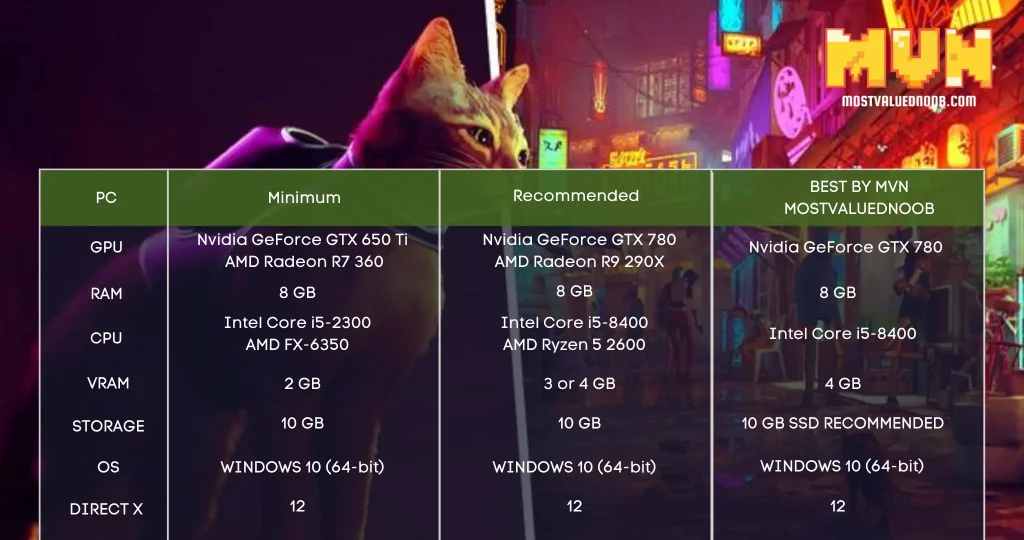 Stray Minimum System Requirements
These are system requirements for barely running the game. There's no guarantee that you will not experience any glitches if your system conforms to these specifications:
OS: Windows 10 64-bit required
CPU / Processor: Intel Core i5-2300 or AMD FX-6350
Memory: 8 GB RAM
Graphics: Nvidia GeForce GTX 650 Ti, 2 GB or AMD Radeon R7 360, 2 GB or better
DirectX: DX 12 version
Storage: 10 GB Free Disk Space
As you can see, this is not a highly demanding game. In order to run this game, you need at least your system to be on Intel Core i5-2300 or AMD FX-6350 and it should have at least 8GB RAM and 10GB storage. The GPU required is Nvidia GeForce GTX 650 Ti or above.
Stray Recommended System Requirements
Here are the recommended system requirements that can ensure a good, smooth and seamless gaming experience.
OS: Windows 10 64-bit required
CPU / Processor: Intel Core i5-8400 or AMD Ryzen 5 2600
Memory: 8 GB RAM
Graphics: Nvidia GeForce GTX 780, 3 GB or AMD Radeon R9 290X, 4 GB or better
DirectX: DX 12 version
Storage: 10 GB Free Disk Space
As you can see the recommended system requirements exceed the minimum requirements but not to a great extent. There's just a little difference between the two and by ensuring that your system conforms to the recommended settings, you should be able to play the game without any problems at all. It is recommended that your system is run on at least Intel Core i5-8400 and has an NVIDIA GeForce GTX 780 with 3 GB memory to run this game.
Stray Videogame
The main character of the game is a stray cat that does not have any owner. It is inspired by a real-life character (cat) called Murtaugh that was found in the streets near Montpellier, France, under a car.
Stray is a third-person cat adventure game set in the dazzling alleyways of a withered cybercity and its dark underworld. As you move forward in the game, you not only explore the environment but also have to safeguard the cat from unexpected dangers in the form of Autobots and fearsome animals. Not just this, you are also required to solve the mysteries of the hostile environment that you get to face as you move ahead in the game.
You get to play this game as a cute and simple cat that is lost and is trying to get back home. In addition to this, you get to explore new places wherein you collect new items, face new challenges and solve puzzles. Furthermore, you also get to talk to friendly robots as you are able to accomplish various missions.
Stray Download Size for PC, Playstation
As mentioned above, this game has been released for PC, Playstation 4, and Playstation 5 on the 19th of July 2022. Here are the download size of stray games:
| | |
| --- | --- |
| PC | 10GB |
| PS4 | 13.352 GB (Version: 1.02) |
| PS5 | 7.514 GB (Version: 1.003.000) |
Table Showing Download size of the Stray game for PC, PS4 and PS5
Interesting enough, the download size of the game for PS5 is just about half the size for PS4. For PC, it is 10 GB which is not very demanding.
Conclusion
Stray is a game that is set to get extremely popular with time. Listed above are system requirements, both minimum and recommended. I would suggest that you go for the recommended settings or higher if you want to enjoy this game without any hiccups.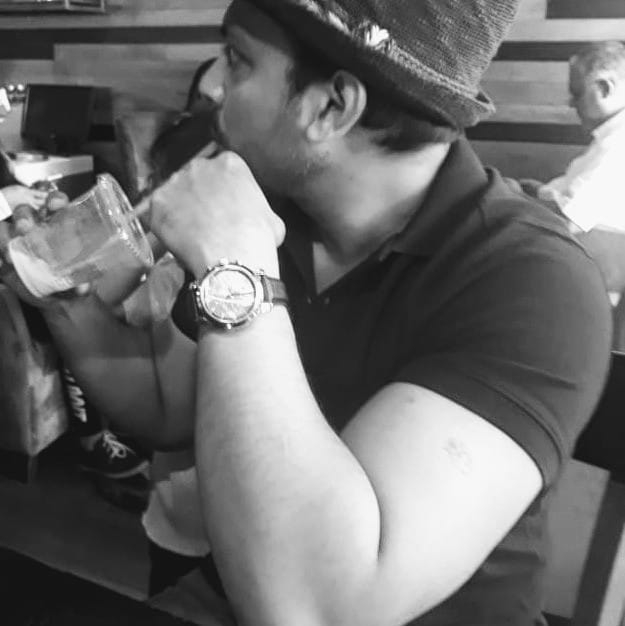 Co-founder of MostValuedNoob.com, Tanveer Quraishi is a creative genius who loves gaming. He is an expert in graphic design and is also a prolific writer responsible for churning out some great content related to various games.