The big question that everyone wants an answer to is – What is Overwatch 2 Release Date?
Well, the fact of the matter is that there's no one who can clearly answer this question since Blizzard has not been open about the launch date. However, what is certain is that Blizzard seems to have provided its players and viewers behind-the-scenes look during BlizzCon 2021 giving a better idea of what it brings to the fore in this highly anticipated sequel to Overwatch or Overwatch 1.
What is certain however, is that both Overwatch 1 and Overwatch 2 are going to coexist in future. The most interesting part is that whether you want to move on to Overwatch 2 or simply stick to Overwatch 1, you would be able to play alongside players from both in PvP modes. Moreover, it is known that Overwatch 2 is going to be focused on PvE story missions.
Overwatch 1 became a huge success with players around the world of its amazing cinematic characters. You are likely to see even more dramatic and interesting ones see in this new version of the game.
Here's a deep insight into what was heard about Overwatch 2 as announced at BlizzCon 2021:
Overwatch 2 Release date?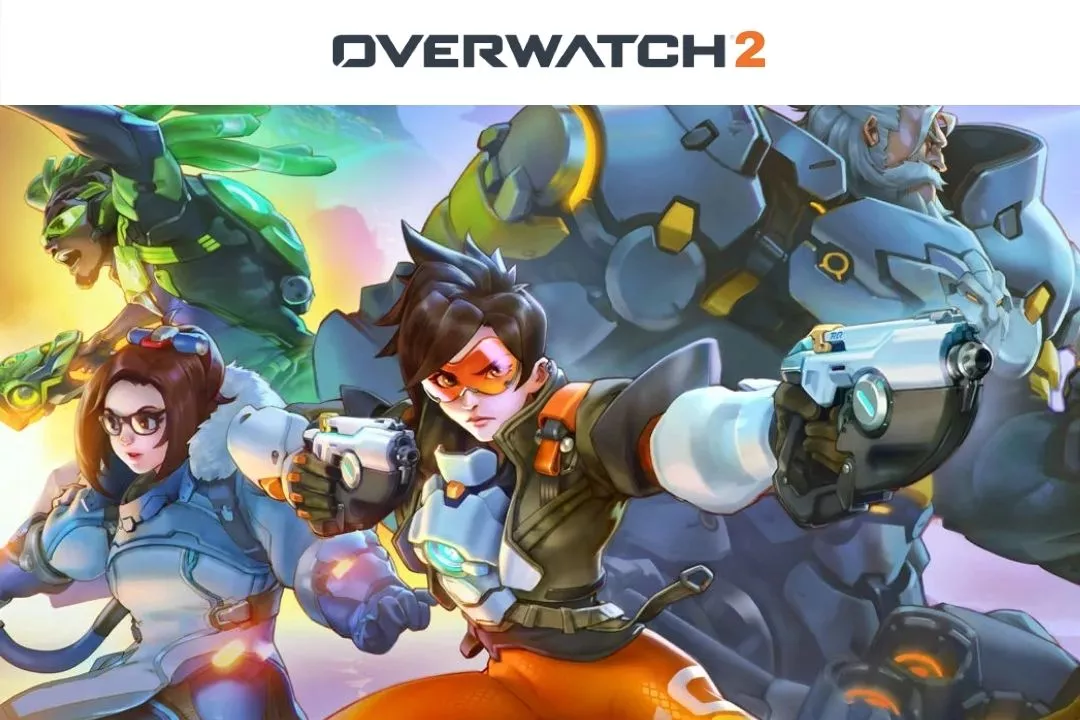 Without much ado, let's find out what you have been looking for.
Yes! The release date if Overwatch 2.
Well, to be honest, nothing is clear as of now. While talking about the release date, game director, Jeff Kaplan said that nothing is finalized as yet about the launch date for this game. Blizzard is focusing on making this new version of Overwatch great and that it is still in the early stages of development. He further mentioned," we don't have a date in mind".
Furthermore, the company has also made it clear that it won't be releasing Overwatch 2 or Diablo 4 in 2021.
Anything we say about the Overwatch 2 release date, as such, is going to be purely speculative. But, there is a high possibility that this game is going to be launched some time in 2022.
You can also check: Overwatch 2 Requirements, Can your PC run this game?
What was revealed at BlizzCon 2021
At BlizzCon 2021, quite a bit was revealed about Overwatch 2 and some of the highlights include the following:
In this new version of the game, two new maps are going to be included and these are New York and Rome.
There are some exciting changes being introduced to Tanks that well make them play like "toe-to-toe brawlers"
One of the new heroes to be launched is Sojourn and her assault rifle/railgun combo looks lethal.
In this new version, Blizzard is trying to experiment "role passive" bonuses.
These are just a few of the exciting things that are going to make Overwatch 2 a great playing experience for most gamers.
Watch the full Overwatch 2 BlizzCon 2021 video here
The video above gives a clear insight into what is expected from this game. It goes without saying that a massive change is going to be there as far as PvP side is concerned. Tanks are likely to undergo a massive change and they are being modified to ensure aggressive play.
It is also clear that Blizzard is revamping the modes. According to the Game director Jeff Kaplan, the unpopular two capture point is going to be done away with in Overwatch 2. It is quite possible that it is going to be replaced with a new mode such as the Push. At this point, I would like to clarify that nothing was known about robot-on-robot Puch mode as BlizzCon 2021.
What is Overwatch 2, exactly?
Even though it sounds like a sequel to Overwatch, the fact is that it is more more of an expansion plan with more focus on PvE missions. The beauty of this version of Overwatch is that it tends to build off Overwatch Archive seasonal events from the past couple of years. If you think you are going to see repeat of the past events, let me tell you that the new story missions are going to be full of more story, dialogue and cutscenes, making it even more dramatic and exciting.
The Overwatch 2 gameplay trailer (now on youtube) clearly shows the glimpses of what is coming in this sequel. It also introduces the new hero Sojourn.
Overwatch 2 PvE missions – 'Story' and 'Hero' missions
What sets Overwatch 2 apart from the previous version is that it is all about PvE. The main campaign is going to see the Story Missions and old Overwatch heroes team up against the Null sector comprising of the robotic army.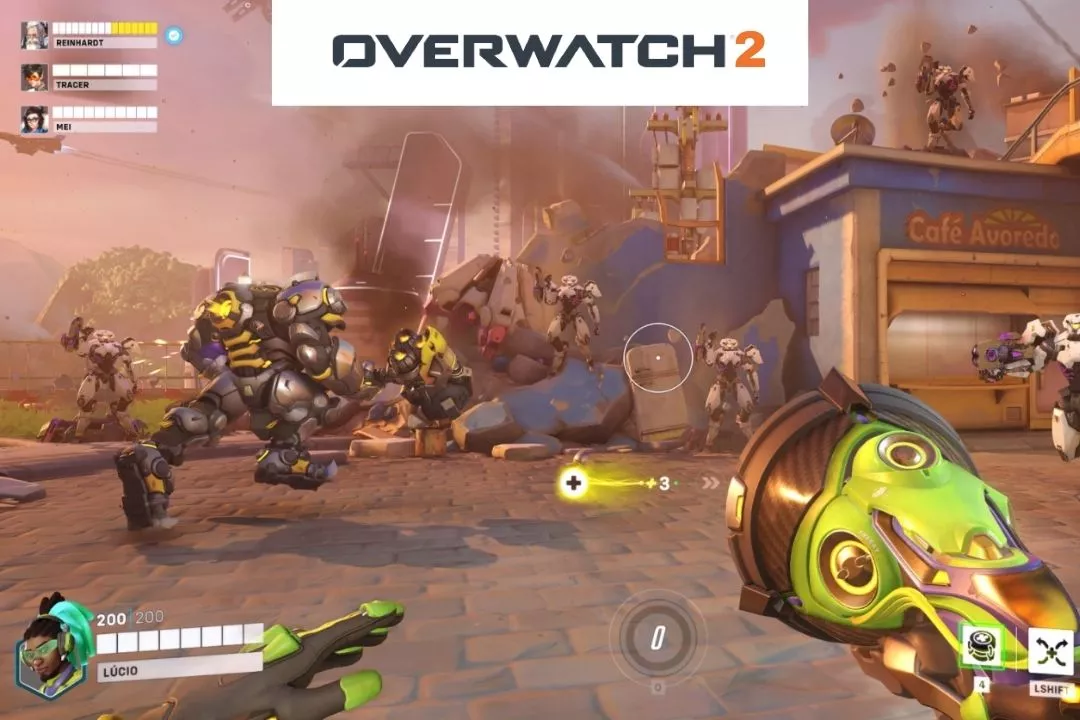 Blizzard has gone on to clarify that the players will team up as different sets of heroes to fight as well as defend the world from forces of the Null sector. They are expected to uncover the main motives of such robotic attacks and also face new threats around the world.
Moreover, in story missions there is going to be item pickups that can help players slightly change the playstyle of a hero. Three of such items revealed include an HP generator, a corrosive grenade, and a barrier shield which is likely to be quite similar to that of Winston's. It is also known that any hero can pick up these items to ensure better defence or attack but a hero cannot carry these items from one mission to another.
As far as Hero Missions are concerned, they are likely to be highly replayable. In this mode, players get the option of leveling up their heroes and unlocking certain custom options that can change their heroes' abilities. As you go through the trailer, you would notice a modified Tracer build that chains her Pulse Bomb Explosion to a couple of enemies.
Get ready to enjoy more skills
To make things even more exciting, every hero in Overwatch 2 is going to possess three distinct skill trees giving them some amazing abilities that would never work in PvP. One of the examples used by Jeff Kaplan includes that of Junkrat dual-wielding grenade launchers.
Not just this, behind-the-scenes viewo also reveals Soldier 76's snowplough build giving him the ability to push enemies away in a wave, which looks and sounds rather cool to me.
Loot Boxes Might be Missing in Overwatch 2
Over the years, Overwatch seems to have made a lot of changes to the loot boxes and Kaplan seems to be suggesting that the company is thinking of moving away from loot boxes and exploring other options as a part of the business model.
Furthermore, he is known to have suggested that battle passes are a great idea but he kind of stopped short of saying that Overwatch will be implementing this idea.
Sojourn is one of Overwatch 2's multiple new heroes
Sojourn is one of the new heroes in Overwatch 2 and she seems great!
Not much is known about her except for the fact that she is a Candian. Her build and gun arm indicate that she going to be a damage-focused hero. As you can make out from the trailer, she seems to be great in terms of mobility as she slides into a super jump. It is being suggested that she is a central figure as well as one of the important characters in Overwatch 2.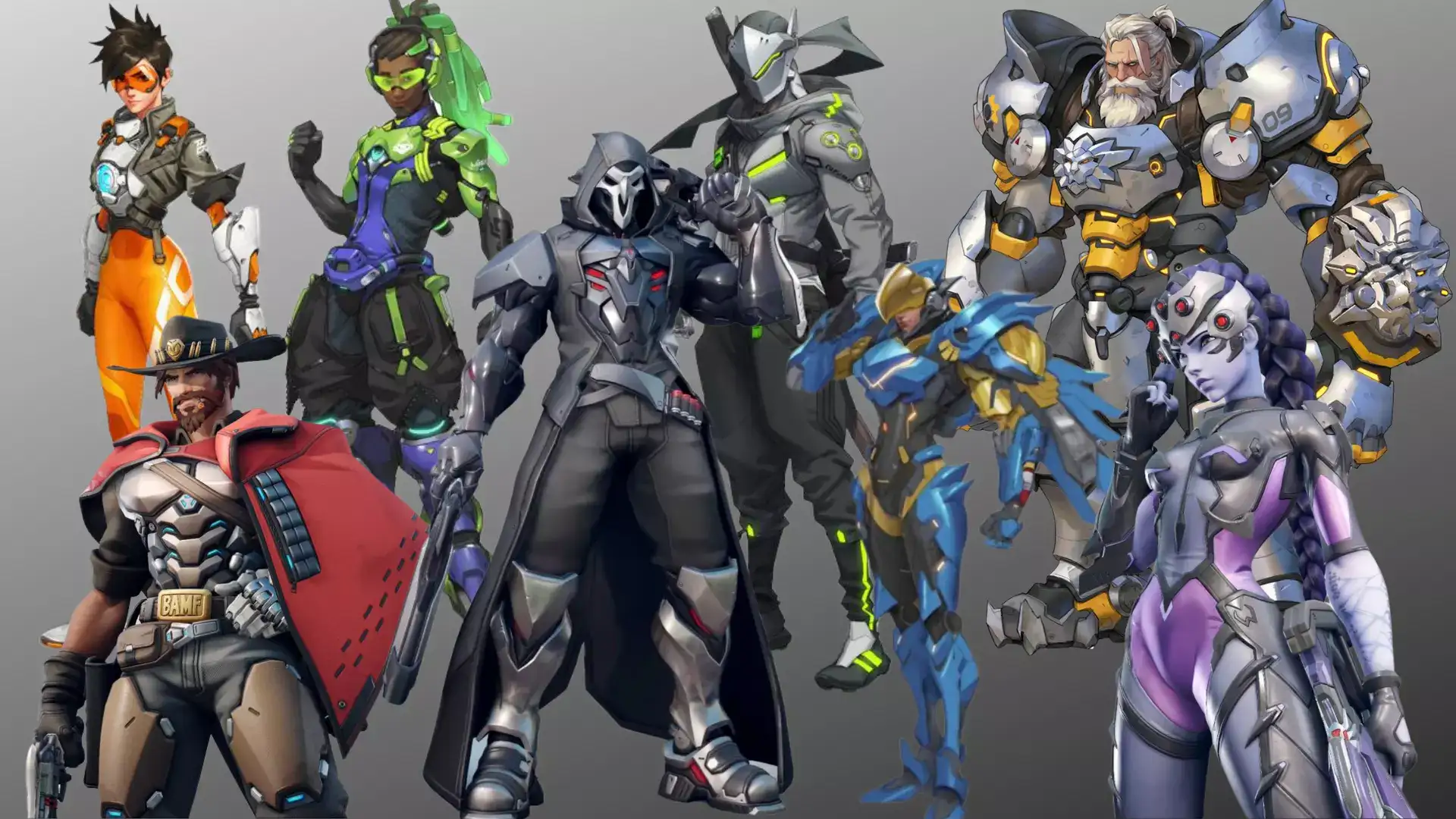 At Bizzcon 2021, viewers got to have a better look at this exciting character. What is clear is that Sojourn is the first Overwatch hero with access to an FPS classic or the railgun.
It is not clear as to how many other new heroes are being introduced in Overwatch 2 apart from Sojourn. Even though fans thought Echo would be another hero added to Overwatch 2, he was the last hero to have been introduced in Overwatch 1.
Overwatch 2's new Push mode
One of the exciting features of Overwatch 2 is the new map type that is called Push. The two teams try to get control of the robot that push two barriers back an forth across the map. Whosoever pushes farther into the other's territory gets to win.
I must make it clear here that Push maps is also coming to Overwatch 1.
Overwatch 2's new PvP maps are amazingly gorgeous
It has been revealed that a couple of new maps are being added to Overwatch 2 and you can expect even more over time.
Some of the first few include:
Monte Carlo
Toronto
Gothenburg and
Rio De Janerio
However, Overwatch 2 website shows another map with the big ring in the sky and it's not known which map its stands for.
It is clear that Toronto is going to be a push map but little is known about the others.
Overwatch 2 PvP is compatible with the original game
One of the most exciting things is that Overwatch is likely to get all the PvP updates that are coming in Overwatch 2. What it also means is that both the games are going to be completely compatible. Thus, Overwatch 2 players can enjoy the game with those of Overwatch 1.
No more new heroes will release until Overwatch 2
It seems that with the launch of Echo, Blizzard is wrapping up support for the original Overwatch as it gets busy with Overwatch 2. It is kind of understood that no new heroes are going to come up until Overwatch is released. It is also expected that Overwatch 2 will see a couple of new heroes being introduced along with Sojourn.
FAQs
When is the Overwatch 2 release date?
The exact Overwatch 2 release date has not been revealed as yet. It is highly unlikely to release in 2021 and Blizzard seems to have made that clear. It is also known that Overwatch 2 is in the early stages of development and fans should expect it anytime in 2022. The exact date is going to be released in future.
Will Overwatch 2 be free?
Yes, it seems like it is going to be free but there are going to be certain items that you may have to buy.
What are the new heroes being launched in Overwatch 2?
One of the most exciting heroes being launched is Sojourn. While it is anticipated that there will be a couple of more heroes, nothing much is known about them right now.
Conclusion
Overwatch 2 is going to be even more exciting than the previous version and the company is trying hard to give its fans an amazing platform to enjoy the game thoroughly. However, things are going to take some time and you will have to wait till 2022 to get a slice of this new adventure. Till then, you can enjoy Overwatch 1!
Abdullah Tariq, the founder of this site, is a passionate gamer and loves sharing his knowledge about gaming hardware and accessories. He is also a software engineer whose ultimate goal is to develop gripping titles.