Do you want to know, "How to get golden cards in Coin Master?"
Well, to be honest, you are not the only one interested in knowing the best coin master chest method. Every player wants to how he can lay his hands on the rare Gold cards in this game. No wonder, there are many looking for a coin master free gold cards link.
Golden Cards have great importance in the game Coin Master. What is more important to note is that these happen to be rare cards. You do not find them in all the chests that you can buy in various villages. This is why it becomes all the more important to spend your time in villages buying all the chests that you can. Spending time in boom villages happen to be even more important because these are the villages that are stocked with more bonuses including chests that have rare cards in them.
Why do you need Gold cards in Coin Master?
Gold cards, as stated above are rare cards that you often do not find in most chests. It is just a few chests that actually contain them. Why you need these cards is because they are required to complete card collections in the game. Unless and until you have these cards with you, you cannot complete your card collection which of course, puts you at a disadvantage in the game.
Also Check: How You can Get Coin Master Free Cards
How to Get Golden Cards in Coin Master?
Golden cards are the cards that can be traded during the Gold Trade Events. It is important to highlight the fact that during the Gold Trade Event, it is only the golden cards that can be traded. This gives you another reason to try to get them whenever possible even if you have to spend a lot of coins.
When is the next Gold Card trade in Coin Master?
Well, to be honest, this seems to be the million dollar question and in order to find the answer you need to login to the app or game everyday and see when it happens.
One thing is very clear that in order to get Gold cards you need to buy a lot of chests. However, there are simple methods and ways that a lot of people use to get these cards. Even though there is no surety that these methods can help you get these cards, they can certainly help increase your chances of getting some.
Before I spill the beans, I would like to reiterate the fact that it's important to buy chests in every village. If you advance too quickly from one village to another without spending enough time, you lose the opportunity to get chests with Gold and other rare cards that are there in them.
The rule of thumb is that if you do not find any new cards in about 1 – 1.5 billion cards, you should move to the next level or village.
Also Check Out: Village Cost in Coin Master
The most commonly used methods for getting new gold cards
What most people try to do is that they buy a chest after looking and observing the stars of the last card that they find in a chest.
Now, if the card has one or two starts, opt for a wooden chest.
If it has 3 stars then go for the gold chest and if the last card bears four or five stars, then go for the magical chest.
Other used methods to get golden cards in Coin Master
Method 1 – Building Stars in a Village
This is another technique that is used by players to get the rare Gold card. When you are about to reach a new village, try to build all objects to 1 star. After you have done that buy chests till you get a golden card.
The next step involves buying a second star and keep buying chests again till you have another gold card.
The method is to keep repeating the process till the time that you have all the stars in the village.
At the same time, it is important to keep in mind that if you are not able to find a new gold card even after spending a couple of 100 million coins, then you should buy new objects in the village.
Method 2
This is the so-called last card method.
What you actually do is that you keep wooden chests tell the last card that you get has at least 3 stars. Once you get a 3-star card, you begin buying gold chests and you keep on doing so till that last card that you get has 4-5 stars.
Once you are done with this, you begin buying magical chests until you find the golden card as the last card in the chest.
Once you are done with this, you need to repeat the sequence all over again to get another gold card.
Method 3
This is somewhat of an expensive method but it can be effective.
Try to buy 20 chests of each type. Begin with buying 20 wood chests, then by 20 golden chests, and then proceed to buy 20 magical chests.
It is quite possible that you will be able to a golden card this way.​
The newest method to find a new gold card
There's another method that's being touted as one of the best methods to get a gold card and this method involves the following steps:
As you build a new village, you try and spin a minimum of 5 times at 1x
Instead of acquiring new stars, you buy buildings and upgrade your pets.
After you are done with this, you begin buying wooden chests until you find that the last card is the golden card.
Once you get the golden card, you begin buying magical chests.
With this kind of approach, it is quite possible that you would be able to find a new golden card with 1-5 wooden chests and once you do, you begin buying magical chests so that you can get the missing non-gold cards.
Which method is best for getting gold cards in Coin Master?
As you must have noticed, there are a couple of methods that can help you get the rare Gold cards in Coin Master. However, there's no surety that these methods would work every time.
However, you have to keep trying to get those rare gold cards in this game. Personally, I feel the best methods include the first one and the last one. They have worked for me and I see no reason why they should not for you.
So, go ahead, give these methods a try and I am sure you will win that rare GOLD card!
Last Updated on March 3, 2021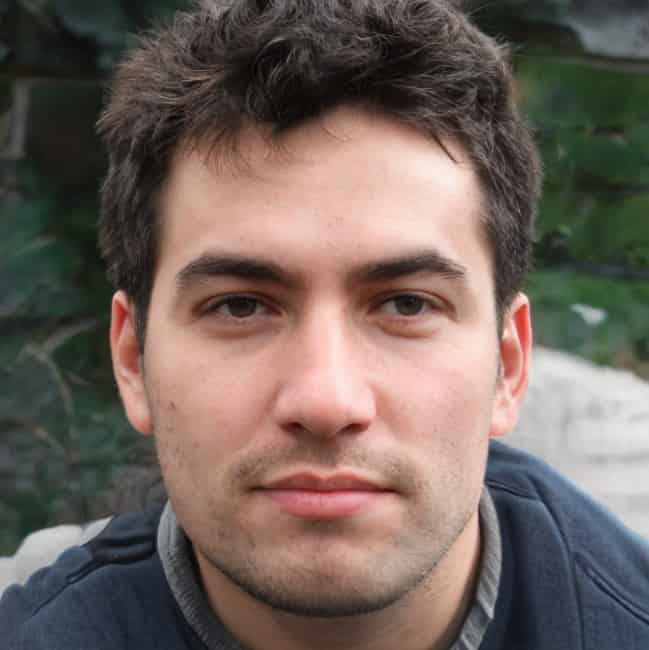 Ralph is a gamer who has practically lived the past 10 years playing games day and night. He has a rich experience of gaming and loves to share his insight on various games through his articles on this site. As the content manager at MostValuedNoob.com, Ralph loves to share his views about different aspects of various games.