Nvidia has collaborated with Microsoft to incorporate ray tracing as part of Minecraft for Windows 10, boosting light, shadows, and reflections across the game for the best-looking version ever. You've come to the correct spot if you want to see what Minecraft has in store for the next decade of gaming and how to enable ray tracing in Minecraft.
There has been a lot of hype and fuss regarding ray tracing with this new generation of consoles, but what exactly is it, and should you care?
What is Ray Tracing in Gaming?
According to David Kirk, "Ray Tracing is the technology of the future, and it always will be!
Ray tracing helps light appear more realistic, which may seem simple, but it has several implications for games. Not only do you get better-looking sunbeams or sunrises as a result of ray tracing, but you also get mirrors that reflect the environment around you while you're playing. While ray tracing is receiving a lot of attention from games right now, it is not a new concept by any means. The fundamental concept really predates rasterization and has been used professionally in the 3D animation industry for well over a decade.
Using Ray technology, games will finally be able to fully replicate the sea, and shadows will seem more dynamic; imagine a rising sun over a forest, where the shadows are directly impacted by the light source and shift in accordance with the sun's location in the sky. Dark landscapes or fireworks will never be dull again, thanks to this technology that has brought the real world into the game world.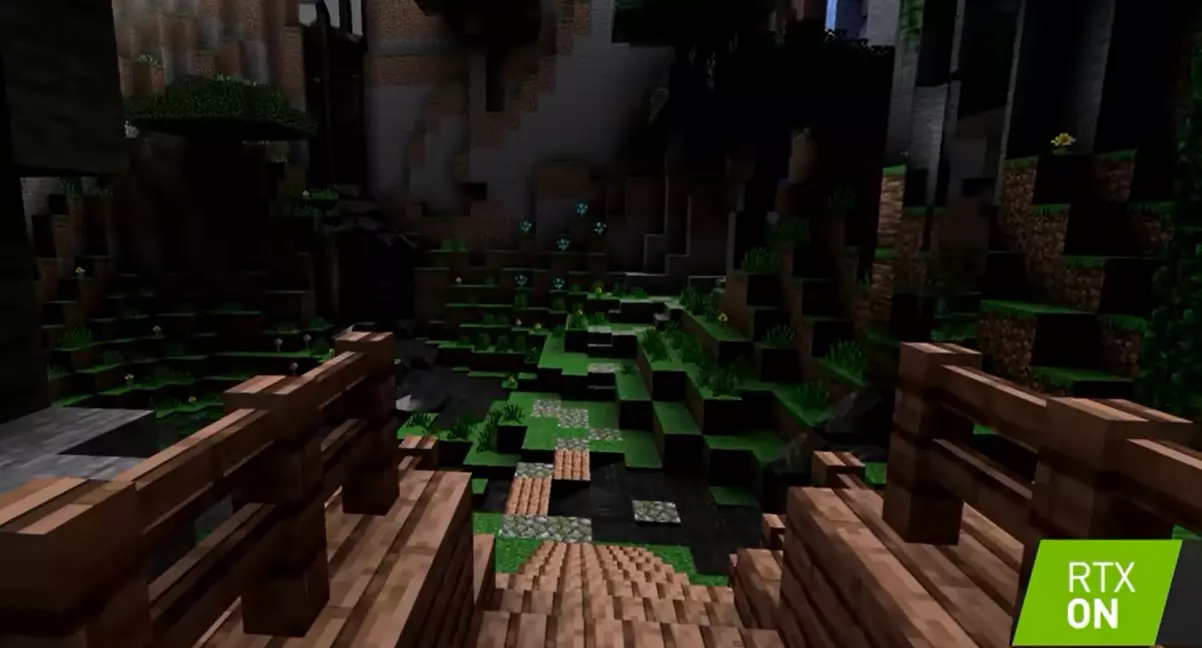 In Minecraft, How Do You Activate Ray Tracing?
To enable ray tracing in Minecraft, you must first ensure that you have both suitable hardware (some of the Minecraft gaming laptops supports RTX) and the latest version of the game.
Ray tracing was only accessible for Minecraft for Windows 10 as of 2021, therefore if you are using the earlier java version of the game that was launched a decade ago, you would need to purchase a new game of Minecraft to access this feature.
You also need to make sure you have a compatible graphics card; an Nvidia RTX 20 series or 30 series is required for use here. The older models do not support ray tracing. If it is not supported, Minecraft will stop you from installing ray tracing themes and show a warning sign saying "System Requirements Warning."
Ray tracing appears easy in principle, but there is a lot that game developers can accomplish with it in practice.
Before you may use the ray-tracing function, make sure your computer satisfies the minimum system requirements to play Minecraft listed below:
Minimum System Requirements for Ray Tracing in Minecraft for Windows 10
OS: Windows 10 64-bit
GPU: DirectX hardware ray tracing capable GPU like NVIDIA GeForce RTX 20 series or higher, and AMD Radeon™ RX 6000 Series or higher
Hardware PC: Virtual Reality headsets and Mixed Reality headsets are not supported
CPU: Intel Core i5 or equivalent
RAM: Greater than 8 GB of RAM
Minecraft Version: 1.16.200 or higher
Make sure your graphics card drivers are up to date by installing any pending updates using Nvidia's update program on your PC. If this does not work, you may obtain the most recent drivers and software for your card from the manufacturer's website.
Downloading NVIDIA Ray Tracing-Enabled Packs
Now is the time to download some of Nvidia's ray tracing-enabled packs from Minecraft's online store, and the quickest method to do it is to use the game's built-in marketplace.
Select Marketplace from the main menu, then Nvidia from the drop-down menu (or search for it). Please feel free to download any ray tracing-enabled bundle from Nvidia or any of its partners.
Enabling Ray Tracing on Windows 10 PC
Here are some simple and easy steps to enable ray tracing on your Windows 10 PC:
You need to begin by clicking on the Start Menu or Search Bar.
Now, you need to type in Microsoft Store and click on it.
As soon as you do that, the MS Store app will open up on your screen. Now, you need to go to the app's search bar and type in Minecraft for Windows.
Now, you will get an option to either buy the game and install it on your system or opt for a free trial.
After you have installed Minecraft on your system, you need to install Xbox Insider Hub in order to enable ray tracing. So, you need to go to the Microsoft app store again, find the app and install it on your system.
Once you have installed Xbox Insider Hub, RUN this app on your system.
Now, you need to click on the menu icon and select Insider Content.
As soon as you do that, you should be able to see Minecraft for Windows 10 under Games.
Click on Join to become a part of the Minecraft for Windows 10 Beta Programme.
As you click on join, you will see two options appear on the screen. Choose Minecraft for Windows 10 RTX Beta and click on Done.
This should enable ray tracing on your system.
How to Enable Ray Tracing in Minecraft on an Xbox One
Brace for some disappointment here, since ray tracing is a feature that is exclusive to Windows 10 for NVIDIA RTX Graphics cards. Thus, if you are using Xbox One to play this game, you may not be able to enable ray tracing.
Having said that, you never know more exciting features the future would bring and it is possible that a couple of years down the line, you would be able to enjoy ray tracing even on Xbox One.
How To Enable Ray Tracing in Minecraft on Android or iPhone?
A decade ago, you could not even think of playing complex games on smartphones but things have undergone dramatic changes since then. You can now play even more complex games than Minecraft on your android or iPhone. But enabling ray tracing is still something that is a couple of years away as far as your smartphone is concerned.
Even though this might be disappointing for many, it is something that you will have to live with under the current scenario.
Why Do You, As A Gamer, Need Ray Tracing?
Ray tracing is all about making a game look as good as possible or more immersive due to it being more realistic. If you don't care about hyper-realistic games, it might not be worth your time to be concerned about right now. It might also depend on the type of game you're playing; for example, in Fortnite, you could have access to ray tracing, but do you really need it?
You would certainly enjoy it more in a game like Minecraft or cyberpunk, but even then, how much attention will you pay to an augmented reflection employing Ray tracing technology while the entire area is exploding around you?
Another thing to consider is that if you want your game to run at a higher frame rate to seem extra smooth, you may have to make some unpleasant performance decisions that you might not like.
Is It Going To Have An Impact On Your Performance?
If you want ray tracing, then you are going to have to take a hit in performance somewhere. Saying that the efficiency of graphics cards is always improving, with things like DLSS (Nvidia's real-time deep learning picture improvement and upscaling algorithms, proprietary to its RTX range of graphics processors and accessible in certain video games) being introduced to reduce performance loss, so in the future, it will obviously become less of an issue, but for now, you may have to choose between pretty gaming and responsive gaming. Also have a look at, how to click faster in Minecraft.
What is the difference between Ray Tracing on a PC and Ray Tracing on a console?
A high-end gaming PC will be better than the new generation of consoles but you are going to have to pay for it. It's remarkable what the PlayStation Xbox can do with their consoles for the price, and the ray tracing they can perform looks beautiful, but if the greatest visuals are important to you and you want to play the games precisely how they appear in all those fancy tech demonstrations, you'll have to forego an affordable console and invest in a premium PC setup that will set you back hundreds of dollars.
Wait, But How Does Ray Tracing Actually Work?
As the name implies, it involves tracing each ray of light, therefore the computer must track every single beam of light, seeing what it strikes or goes through, determining how it changes color, angle, and so on, and then estimating where it ends up in real-time. To define what a scene should seem like using actual, traced light rays, you must first emit a large number of them from a point or ambient light source, which will then bounce and diffuse around the environment enough times that they become sort of inconsequential bounces and are no longer needed, and you may need hundreds of thousands or millions of rays to even make a reasonable picture out of them. With so much processing going on, it's no surprise that it takes a toll on the computer.
Frequently Asked Questions
How do I turn on RTX ray tracing?
Every game has a unique gameplay settings page and options, therefore the instructions on how to enable ray tracing mode are entirely dependent on the game for which you wish to use RTX Ray Tracing.
How do you get RTX ray tracing in Minecraft?
To enable RTX ray tracing in Minecraft, your system must first satisfy the minimal requirements. Make sure your graphics card drivers are up to date by installing any pending updates using Nvidia's update program on your PC. After that, you can easily activate the ray-tracing mode in Minecraft by following the steps below:
Download some of Nvidia's ray tracing-enabled packs from Minecraft's online store, and the quickest method to do it is to use the game's built-in marketplace.
Select Marketplace from the main menu, then Nvidia from the drop-down menu (or search for it). Please feel free to download any ray tracing-enabled bundle from Nvidia or any of its partners.
After this, from the pack installation screen, click the create world button.
To install, simply click the MCPack file while the game is running, and the packs should automatically install.
To be able to use it, simply go to your settings menu, select global resources, then my packs, and select the pack you downloaded.
Once that is done, select activate to apply it to your session.
Conclusion
Hopefully, this article has provided you with enough information to be able to inform your friends about this new technology as well as what the buzz around it is all about and to request access to it so you may play Minecraft multiplayer with your pals on your Windows 10 with ray tracing enabled.
EXPLORE MORE ON MINECRAFT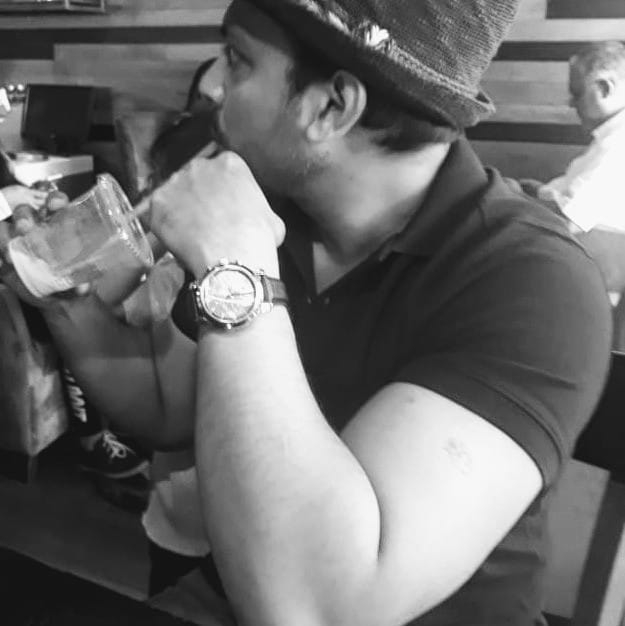 Co-founder of MostValuedNoob.com, Tanveer Quraishi is a creative genius who loves gaming. He is an expert in graphic design and is also a prolific writer responsible for churning out some great content related to various games.