Games, needless to say, are a great fascination for people! With each passing day, the gaming industry is flourishing! Regardless of the age and gender factor, games have successfully made room in the audience's heart. It's hardly surprising that the top game development companies are trying to launch new and exciting titles one after the other.
Before getting any further, I must mention here that there's a massive difference between game designing and game development and that most companies that produce games are involved in game development.
The past few years plagued by the pandemic have seen exponential growth in the gaming industry. Perhaps, gaming was one of the best ways many people could take a breather from the tough ongoing situation. Cloud gaming is another major revolution in the field.
Since the industry has been going great guns, people have decided to shift their focus and have started investing heavily in it. As recorded, the industry's worth is 130 billion U.S. dollars – which is HUGE!
However, due to the robust presence of top game development companies on the market, it has been tough for the new companies to make their way in the field. In today's article, we are going to take a sneak peek at the best-performing game development companies worldwide.
Top Game Development Companies Worldwide
1. The NineHertz: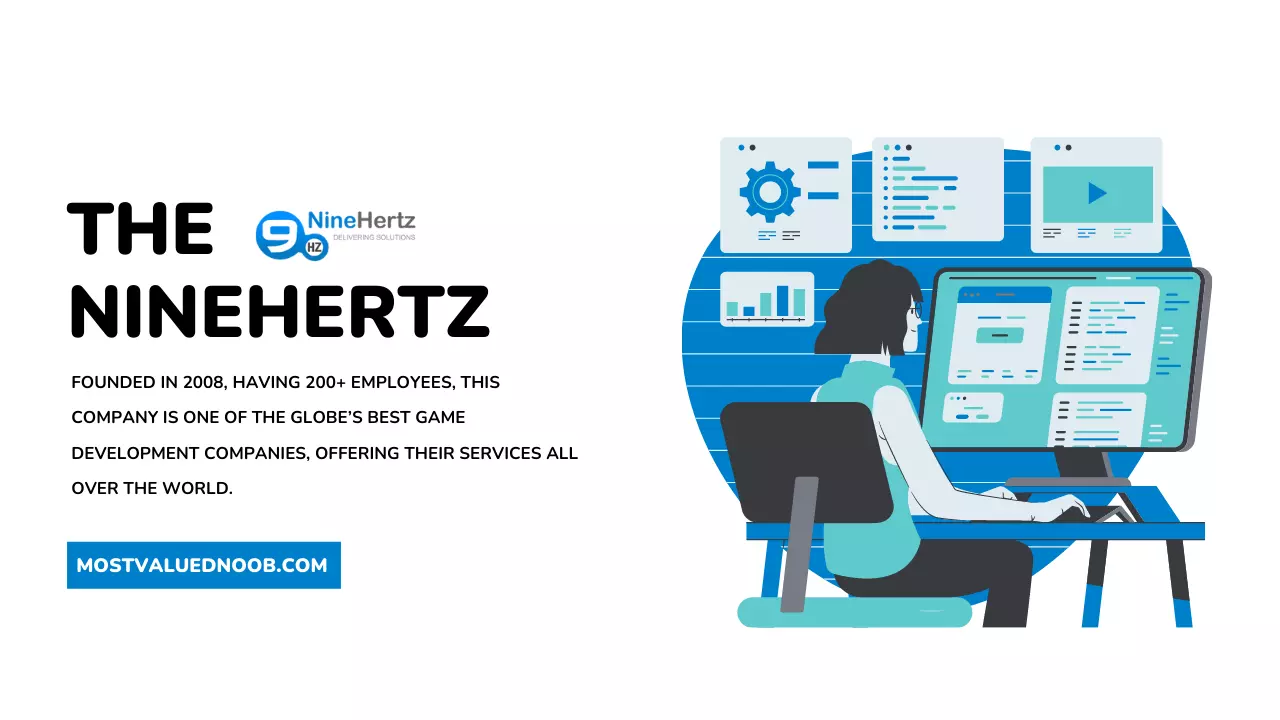 Founded in 2008, having 200+ employees, this company is one of the globe's best game development companies, offering their services all over the world. Its core services include mobile games, Console games, action, and e-learning games, video games, and multiple other games!
They have employed certified game developers and designers who are capable of developing some of the most gripping titles that can have you glued to your laptop for hours at stretch. The company works for both – iOS, and Andriod and is known to have rolled out more than 1000 games.
2. iTechArt
The world's fastest-growing tech companies and starts up have been choosing iTechArt over and over again for their top-notch game development. From being highly trusted developers to adopting next-gen technologies – the company offers it all!
The company takes over its competitors in regards to writing mind-blowing game scripts, conceptualizing the written word, taking it to the design stage, and further post launching, testing, coding, and covering everything else that comes in between.
Being equipped with 2700+ creative minds, the company is capable of outperforming any competition. They have successfully served 350+ clients to date, and the number is still growing. Being highly experienced in cloud, web, DevOps, mobile, and many other rising technologies, the firm has been setting its own benchmark.
3. Zero Games Studio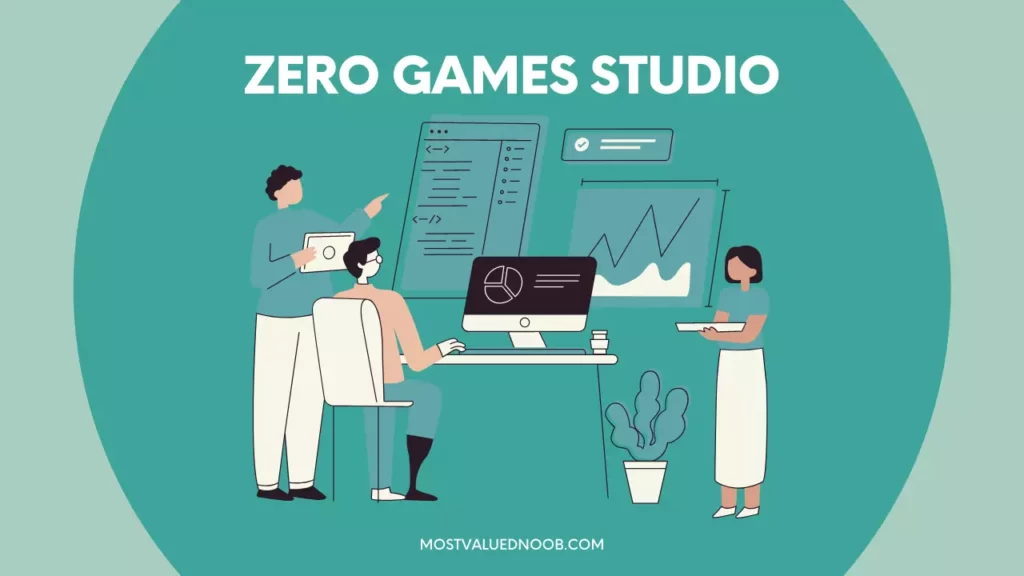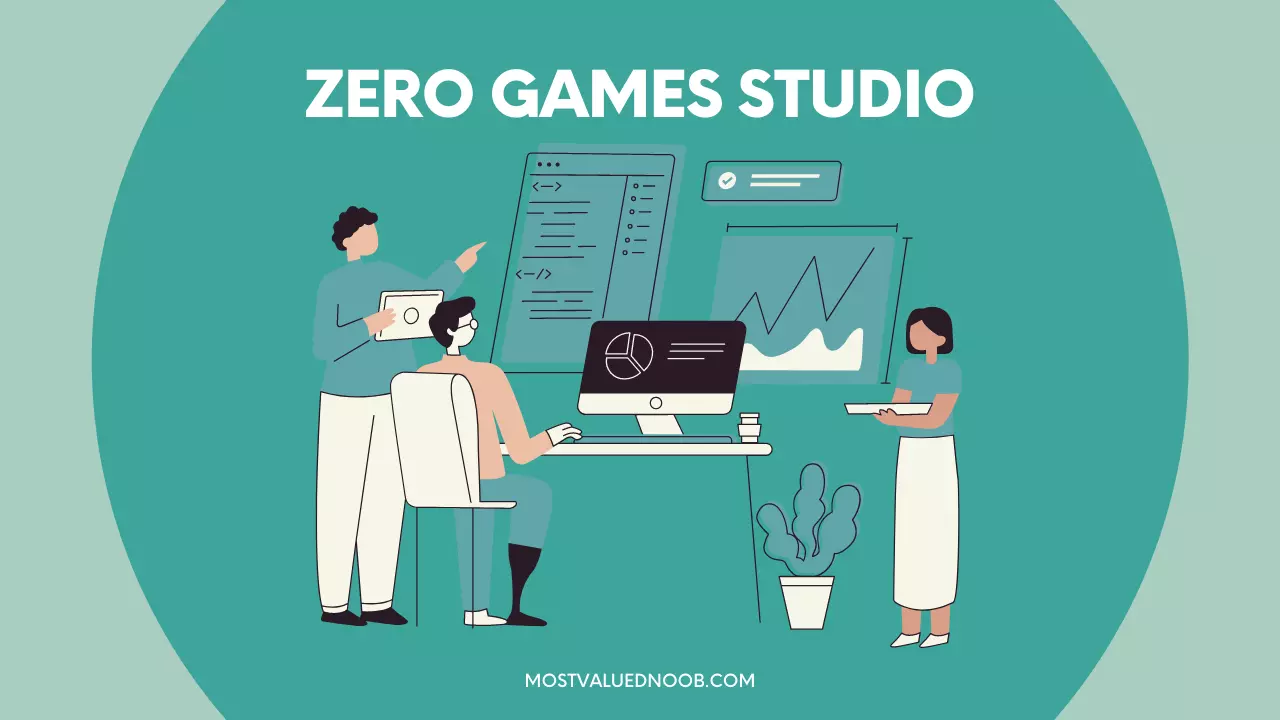 Zero Games Studio has earned immense recognition for having in-depth expertise in mobile development, unreal engine, unity engine development, advergames, and serious games. For its expertise in a wide range of creatives, it has been recognized among the best game development agencies. It was founded in 2012 and has generated a revenue of $4 M.
The company has produced some highly popular games in the industry that include Frankensentien's creature, Batter Dawn The Earth Arena, Garfield Wild Ride, Pat The Dog, and many more.
This highly appreciated game development company develops games for mobile, PC, and console. For mobile, the company supports Andriod and iOS development – both.
4. Electronic Arts (California, US)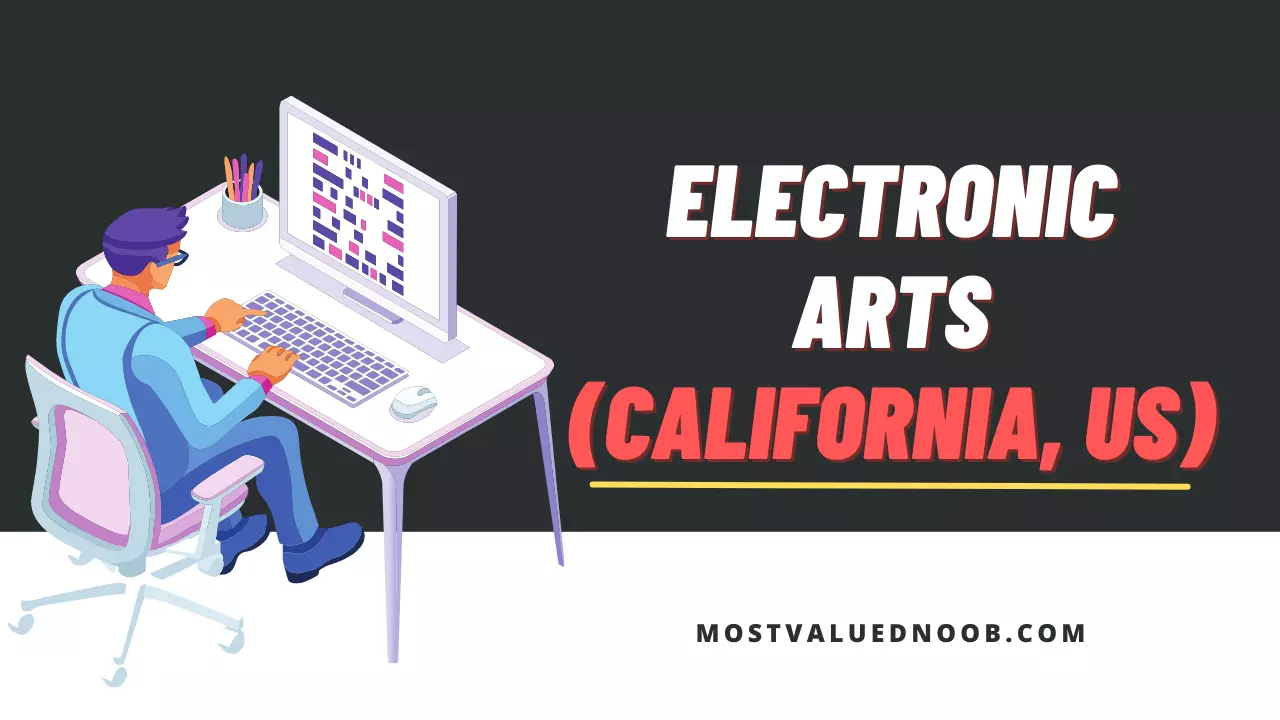 Being ranked at #485 among fortune 1000 Revenue Rank, the company has set the benchmark in digital interactive entertainment services. The game development agency is proficient with games, online services for internet-connected consoles, and more.
With this EA platform, more than 300 million players have been associated. The company was founded in 1982, and to date, it has employed 5001 to 10000 employees. Due to being an expert and creative in the field, the firm has managed to achieve great success.
With overall revenue of $5.15 billion, the company's core services include console games, video games, mobile games, and development & publishing. The brand is credited with rolling out some market-leading games like APEX Legends, MADDEN NFL20, FIFA20, and more.
EA has earned a good name in the market. It makes most of its revenue from offshore customers. Also, the revenue is generated from the games being played on consoles from Microsoft and Sony.
5. Nintendo (Washington, US)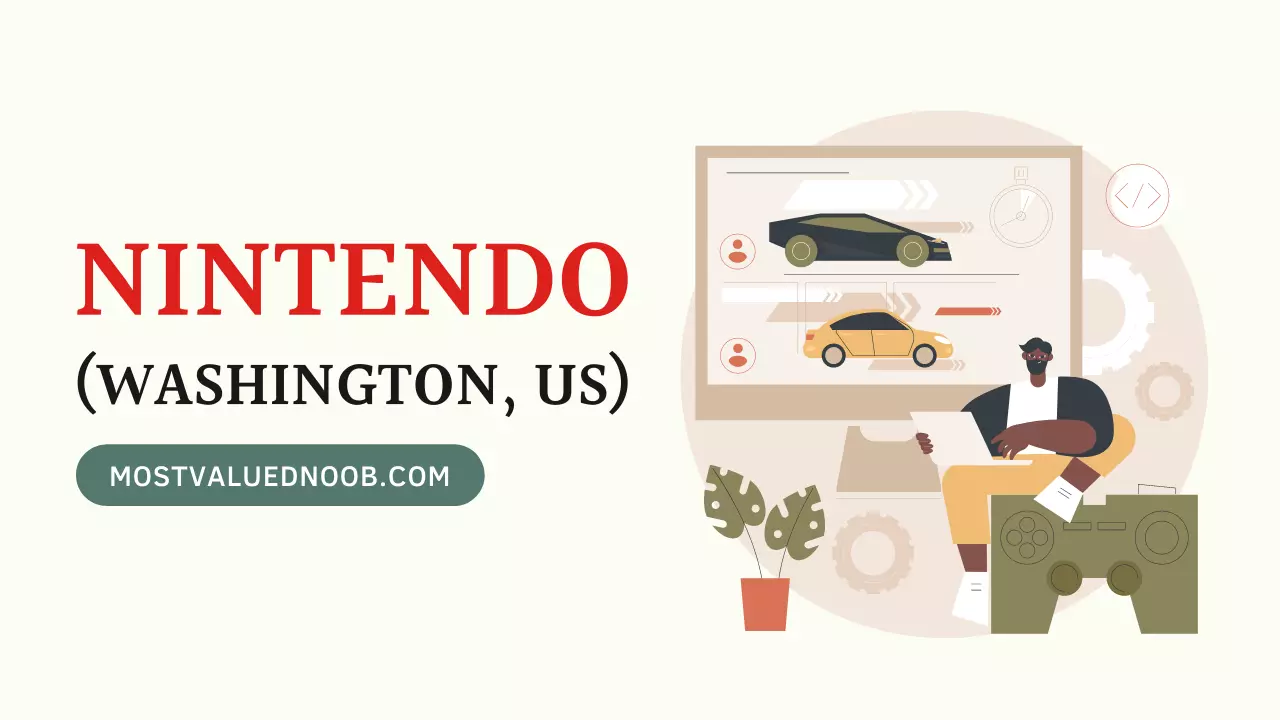 Nintendo has expanded its business from the seeds to a fruitful tree. The company started with making handmade Hanafuda playing cards, but within 2 years, the company had traded more than 60 million units. Game Boy – the game sales had exceeded 150 million systems. After figuring it out how to get into game development, this company made some huge advances within this field.
Later the company rolled out milestone-breaking video games, but Game Boy was one of the most successful developments by the company. The list of games is never-ending. It includes Super Nintendo Entertainment System, Nintendo 64, Nintendo GameCube, Nintendo DS, and Wii. After Game Boy, Wii was another hot seller of the company.
The revenue of this company is somewhere around a staggering 1.201 trillion yens!
The company has its offices in California and Washington. With as many as 5000 creative heads working under the firm, the company has managed to stand out.
6. Ubisoft (Paris, France)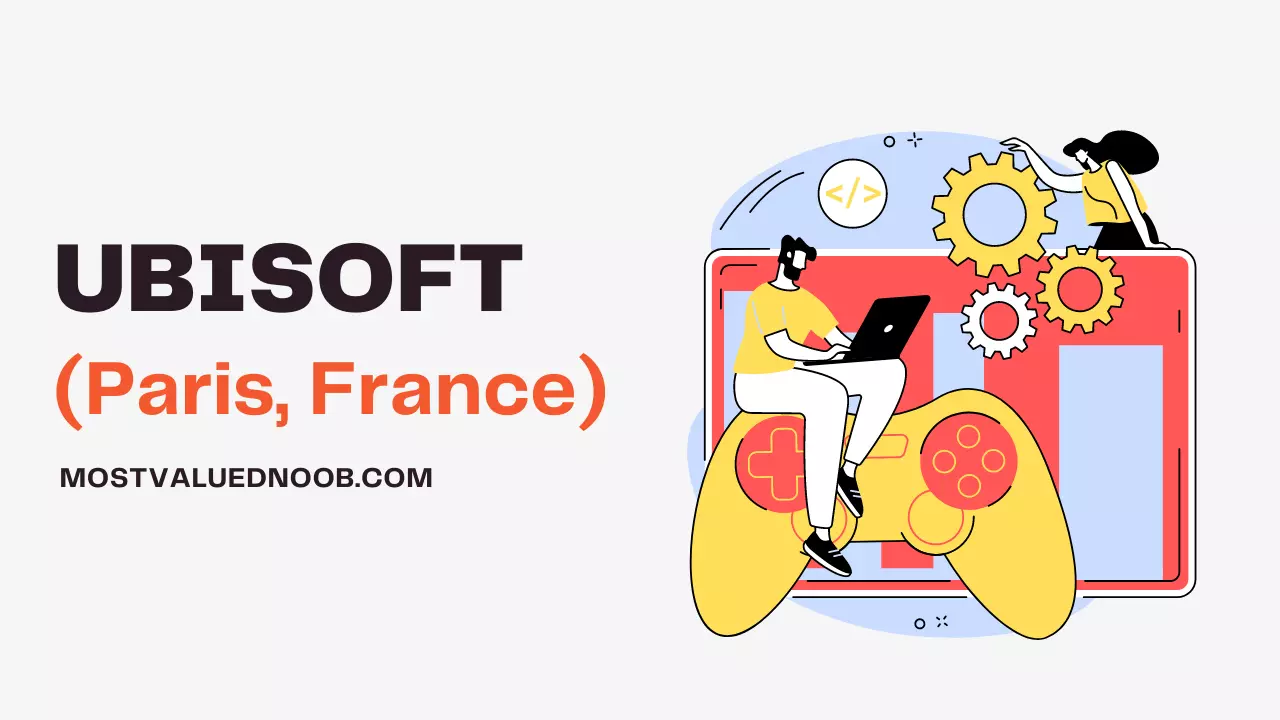 Ubisoft carries the distinction of being the 4th largest game development company in Europe and the US. The company has skills in creating games for every revenue and market size. The company was launched in 1986 and has more than 10000 employees working under its head.
The core services of the company include online programming, development, production & marketing, and video game designs. The company earned huge recognition for producing some really famous games like Rainbow Six Quarantine, Gods & Monsters, For Honor, Watch Dogs: Legion, etc.
With total revenue of 1.7 Billion euros, the game agency manages to stay on the top of the list. Although the game price begins from $0.40, Rabbids Coding Game is free of cost.
7. Sony Interactive Entertainment (Tokyo, Japan)
Launched in 1993, the company's core purpose was to handle video game development for Playstation. The company works for all stages of the hardware and software. This includes research, development, pre-production, production, post-production, and marketing & sales.
With a workforce of 5000 to 1000 employees, the company has managed to generate a revenue of $20.84 billion. The core services of the company include online games, PS3 games, game development, and much more. Besides that, the popular games include Spiderman, God of War, The Last of Us, etc.
A top game development company is one of those that offer premium quality services, at the best prices and efficiently. Their creativity and hands-on experience are two other major factors bringing major differences in the outcomes. I have tried to list some of the best game development companies to give a peek into what goes behind those gripping and exciting games that you love to play.
Abdullah Tariq, the founder of this site, is a passionate gamer and loves sharing his knowledge about gaming hardware and accessories. He is also a software engineer whose ultimate goal is to develop gripping titles.