Are you weary of experiencing delays and interruptions when playing your favorite Sims 4 game and not being able to fully enjoy it? Worry no more, because this post is a lifesaver or rather a game saver, and it will give alternative solutions to assist you in discovering a solution for How to Make Sims 4 Run Faster. But before anything you do, you must make sure that your laptop confirms to Sims 4 System Requirements.
How To Make Sims 4 Run Faster?
Some common measures to take not only when your game isn't working properly, but also on a regular basis, which is not only beneficial when the computer is expected to run at full capacity, but also when it is required for infrequent usage throughout the day, to keep your PC or a gaming laptop for playing Sims 4 in good working order, are:
1. Cleaning Out The Recycle Bin: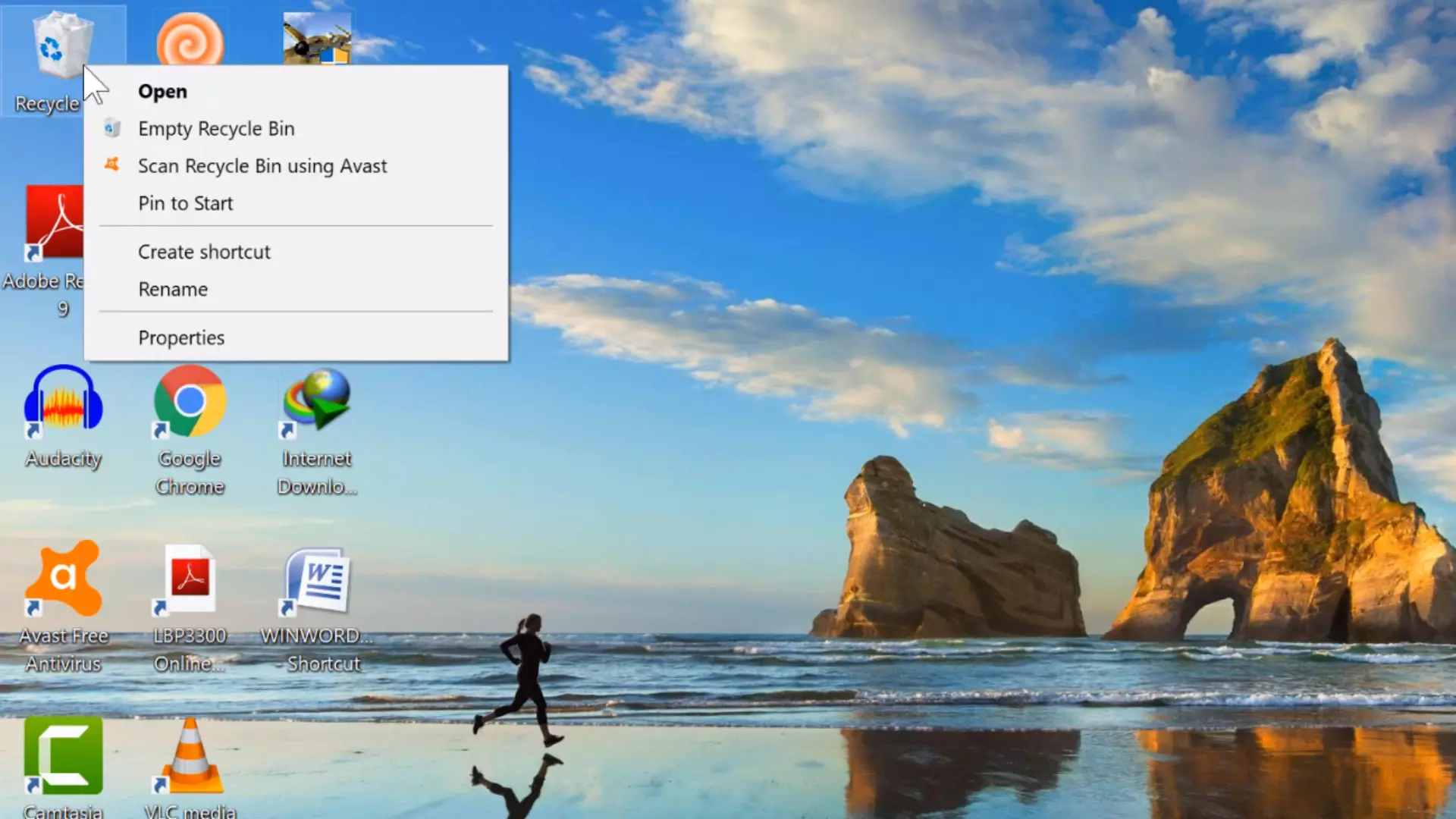 The first thing each Sim 4 gamer should look for is their recycle bin. Always check and clear it without a reason before beginning your game because it not only speeds up your game but also eliminates latency.
2. Getting Rid of Unnecessary Storage:
Another probable cause of game delay is the presence of superfluous files that haven't been used in a long time and are just eating up too much space on your computer. So the next step is to get rid of any unneeded storage, which is a simple process as follows:
Double click on File Explorer.
Select 'This PC' dropdown available on the left, under the quick access menu.
Right-click on your C Drive and select Properties, which will take you to a panel where selecting 'Disk Cleanup' will open a new tab.
Select all the files under 'Files to Delete'.
Click on 'Clean Up System Files' at the bottom of the tab page.
Click 'OK' and then select 'Delete Files' it will only remove files and items you don't require.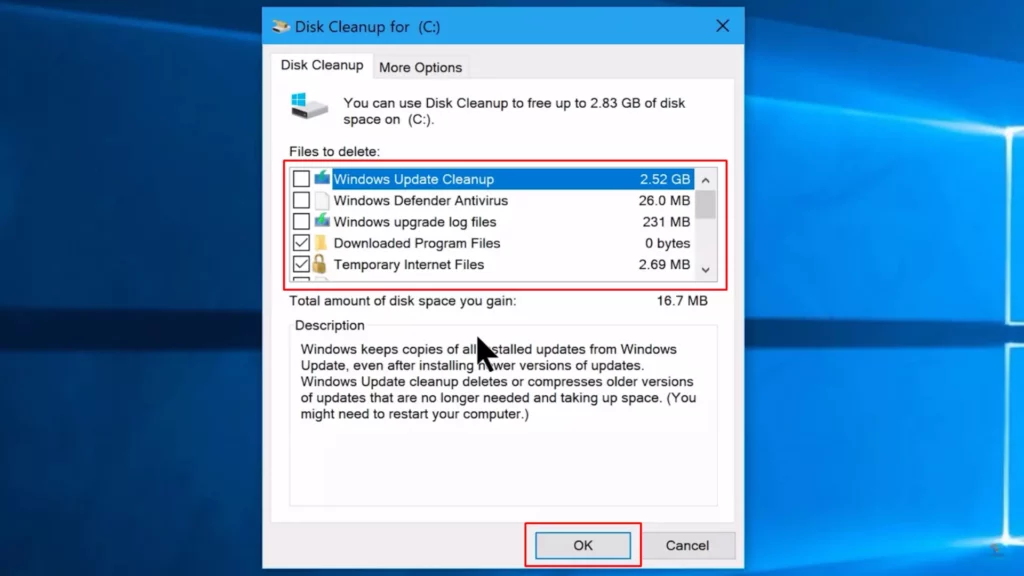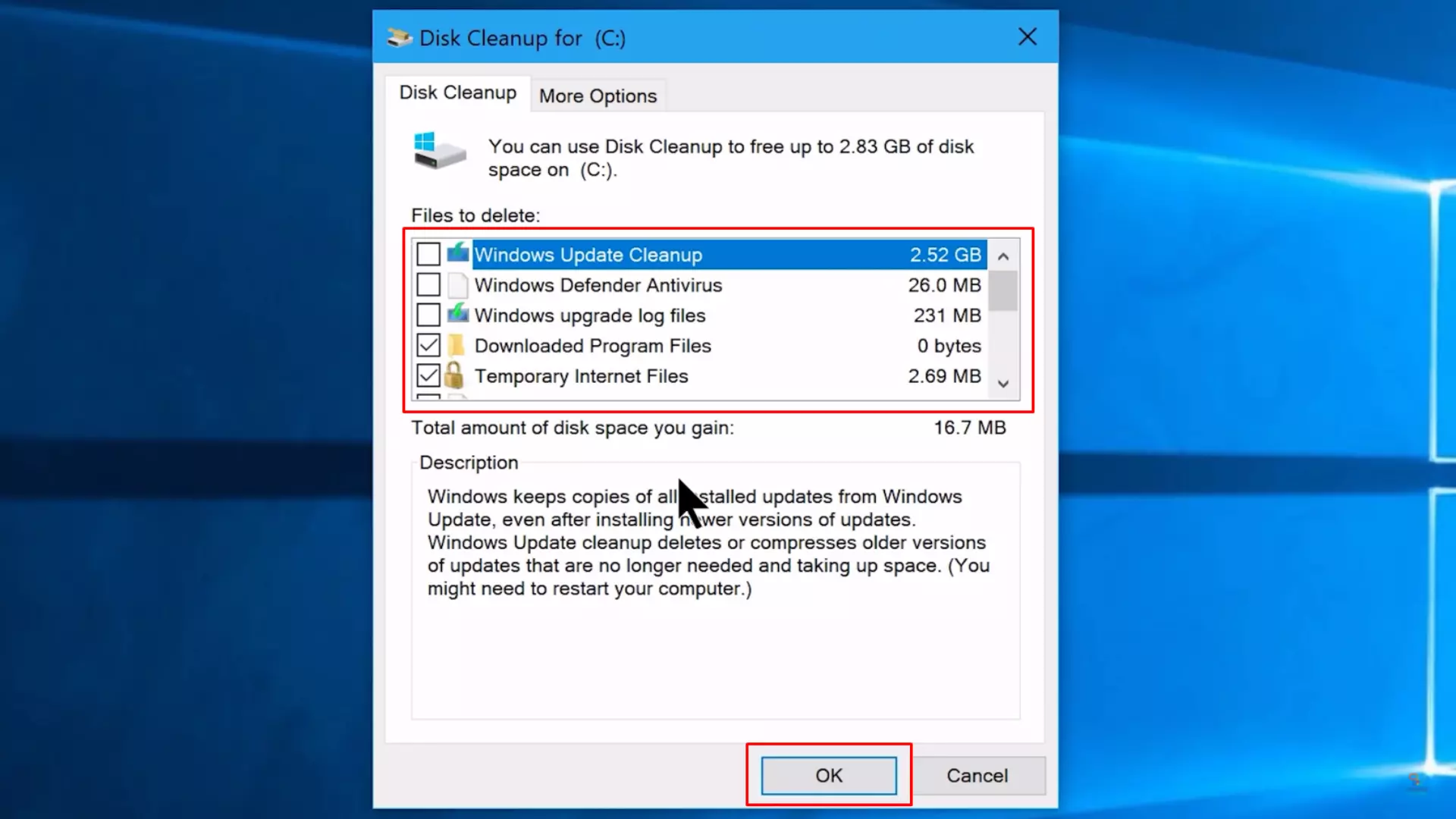 And now you're ready to play Sims 4 in zero-latency mode.
These two methods, which are smart game booster tactics and enhanced system care, are things you can (also) accomplish on a daily basis.
3. Remove Unused Households:
The first thing you can do is load the games you have by clicking on the load game button to the right, which will open a page with all of your households. Now, in those, there will be some households that you seldom use in reality that you need to remove, but before you do, make sure to load your household and see if you have any homes that you constructed since you may need to save your lot to your library by going into build mode just to make sure that you don't lose any buildings throughout the process.
After that, you may delete your household by closing the main menu and choosing load game again, and then eliminating the households you don't need.
4. Delete Unused/Duplicate Lots:
Eliminating any unused households works hand in hand with deleting any unused or duplicate lots that you may or may not have in your Sims 4 library.
Make an informed selection on which lots to retain and delete the ones you don't need any longer by clicking on them one by one and then selecting the 'Delete from My Library' option at the left bottom of the page. This same website also provides maxis match lots, which you may delete if you're not interested in them.
These do take up space on your hard drive, so make sure you don't have any unneeded lots or households in the Sims 4 game.
5. Disable Online Features:
When discussing online features, the features being discussed are the online features that you have in your Sims 4 game in your origin program as well as your wi-fi connection, therefore to disable them, you must do the following: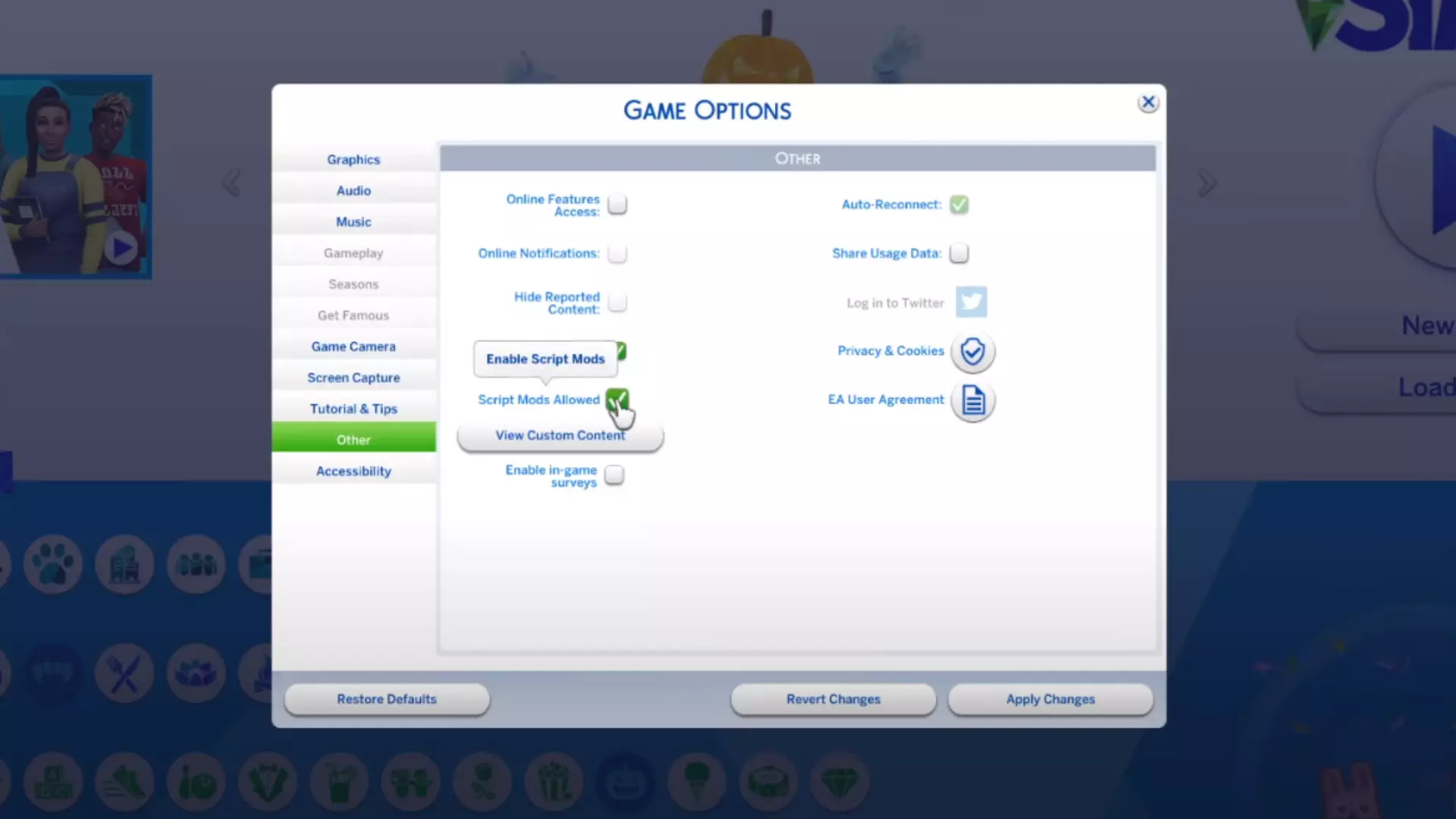 Go to 'Options' and then select 'Game Options'.
Click on 'Other' out of the list given to the left and untick the 'Online Features Access' box which will automatically disable the 'Online Notifications' box.
You can also disable 'Enable in-game surveys' if you don't really worry about those.
Finally, select 'Apply Changes'.
Following these procedures, the Gallery symbol below the Options button on the home page will change to a Library icon since you are no longer utilizing Online Features, but if you need to access Gallery at some point, you may return the modifications and activate the Online features Option by going through the above-mentioned method (and following a small number of additional steps), merely clicking the box this time.
6. Delete Sims 4 Cache and Origin Cache:
In order to delete our origins as well as our games cache, you need to go to Documents > Electronic Cards > The Sims 4 and then all you need to do to remove your game's cache is to delete the localthumbcache.package file.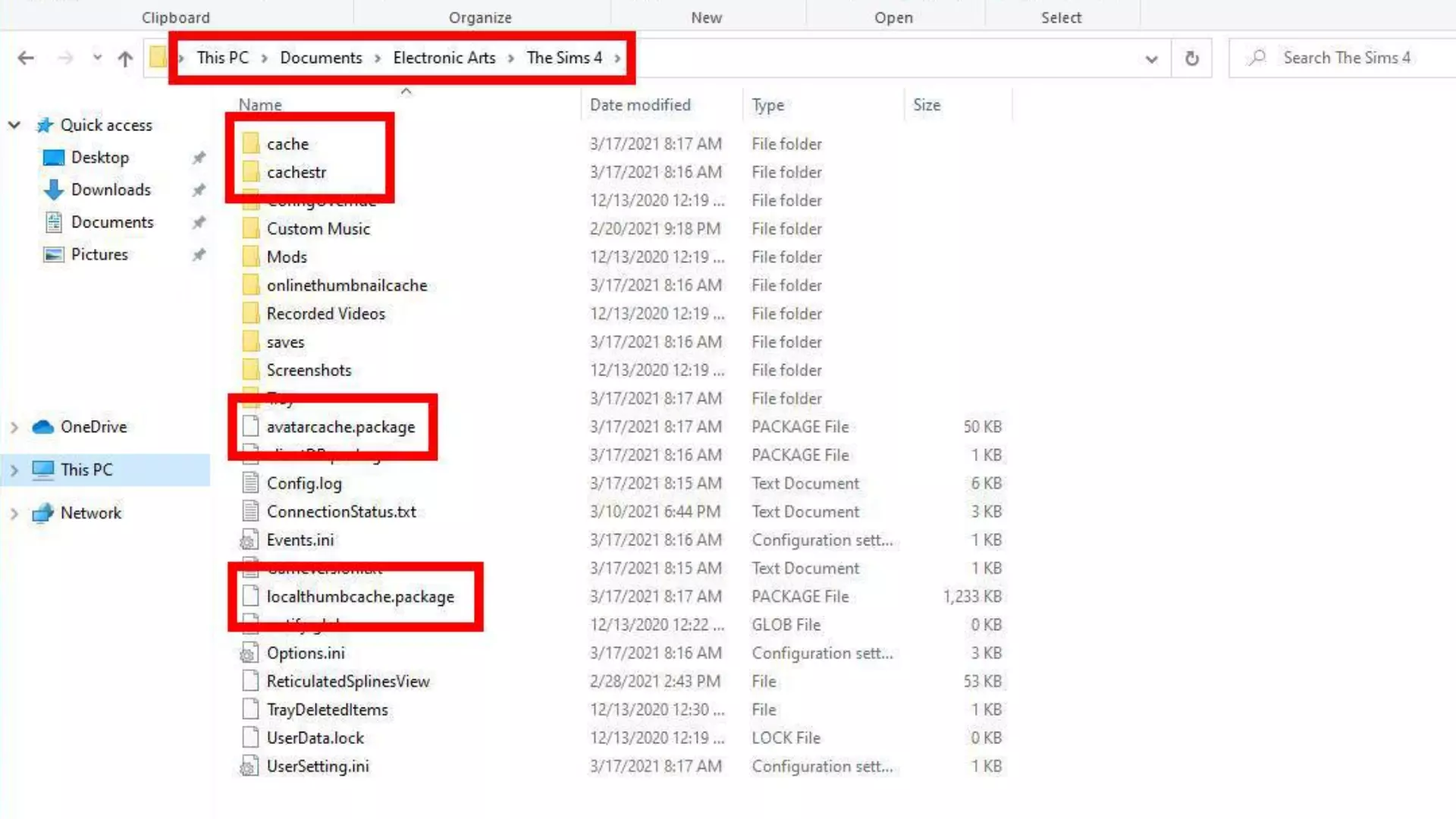 You're ready to go! Your Sims 4 cache has now been gone, but to remove your Origins application cache, just navigate to Local Disk C, or the disc you used to install your operating system and programs, and then pick the 'Program Data' file, which will display a series of folders.
Select the 'Origin' folder from those directories, then all the information in that folder that contains the term cache, but be extremely cautious while removing these items. Under no circumstances may the 'Local Content' Folder be deleted.
After you've cleared the Sims 4 Cache and the Origins Program Cache, you'll need to restart your computer. Once the PC has been rebooted, please ensure that your wifi is still turned off and that your origin program is still offline, since this is necessary.
If these techniques do not work for you or do not significantly reduce your Sims 4 game latency, there are a few more you may try.
Make some room on your local disks by freeing up some space.
Scan for things in your Desktop and Downloads folders that aren't commonly utilized and delete them.
Hopefully, your game is now operating without interruptions as a result of the improvements suggested in this article. Enjoy Gaming!
FAQs
How can I make my Sims 4 2020 faster?
Cleaning Out The Recycle Bin. Remove Unused Households in the game. Delete Sims 4 Cache and Origin Cache. If these steps do not work for you, read the article above to find out other helpful measures that will undoubtedly help you with your problem of the game not running faster.
How do you make Sims 4 less laggy?
Delete unnecessary files in your local disks. Download the Sims 4 Simulation Lag Fix Mod if you are facing a simulation lag. By reducing the visuals/graphics of the game also you can make Sims 4 less laggy.
Conclusion
Listed above are some of the best ways to make Sims 4 run faster and better so that you can enjoy the game without any glitches.
Abdullah Tariq, the founder of this site, is a passionate gamer and loves sharing his knowledge about gaming hardware and accessories. He is also a software engineer whose ultimate goal is to develop gripping titles.