Sims 4 Video Card Error – If this is your concern, I am here with a perfect solution for you.
Regardless of being one of the most played games worldwide, the players seem to have encountered a few blocks, with no solution in sight. Sims 4 video card error is one of such problems that occur when players are launching the game. Not at the moment of launching it, but it can occur at random moments during the game.
The error appears like this: Can't run The Sims 4 with the video card in this system.
However, in this tech-fast world, we rarely have problems that come with no solution, right? After watching a big flock of gamers going through the same problem, we decided to solve it.
Give the eye on the ways that can be used to resolve the issue:
How To Solve Sims 4 Video Card Error:
Here are some solutions that you may try:
1. Update Driver
The error tends to occur when the graphics card driver has been corrupted. Hence, you need to be assured that the card is working fine and is up to date. To assure this, we have several tools in the market that can help you with this. One of the most trusted tools is DriverFix.
As soon as your download and open the software, it will start scanning to assure up-to-date drivers. This is a pretty convenient and effective way to know about the problematic driver without spending your entire day.
It works by scanning the system's driver requirement and keeps it side by side to the results. It turns out to be a very time-efficient method and is highly trusted too.
2. Repair The Sims 4 Game in Origin
To fix the problem, you do have an option of "repair" in the origin. This option can be used by the following method: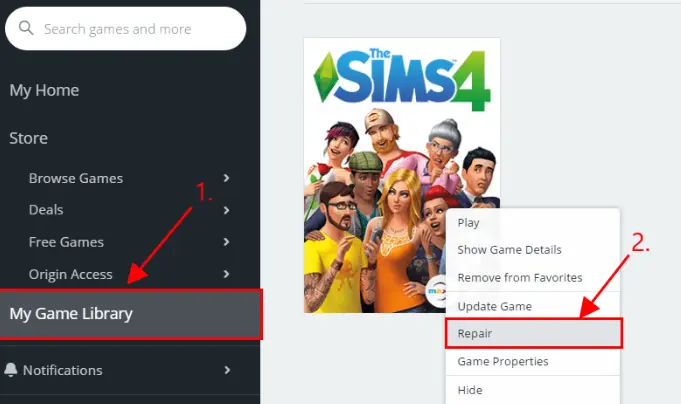 Launch your origin game client software
Select "My Games"
Find Sims 4 and click on it
Right-click on it
Click "Repair Game" from the drop-down menu
This might be helpful. Do let us know if it worked for you!
3. Windowed Mode
For readers who don't know, a windowed mode is an option by which you open any application/game/software in such a way that covers some part of the screen only. Although it has many benefits, let's stick to Sims 4 for today.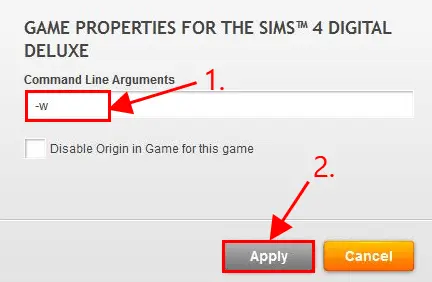 Add a shortcut of Sims 4 on the desktop, and right-click on it.
From the drop-down menu, click on "Properties"
At the end of the target path box, add a -w
Select "apply" and click on the "ok" button
This method has also been very beneficial for the gamer community. Do try it out and let us know if it worked for you!
4. Mods
Disabling mods for the game has also proven to be the right move for the game.
To do so, follow the below-mentioned steps:
Press Windows and E hotkeys together to open the "file explorer"
Go to the Sims 4 folder to open it
Search for the "mods" folder and select it
Click on the "move to" button and pick "desktop"
Now restart the Windows
Once done, run the game again.
5. Gaming Profile
To make your game run smoothly, your need to be assured that the game runs on the graphic card. This is because we generally have graphic chips too in the system. The Graphics card is not selected by default, so you need to have a gaming profile.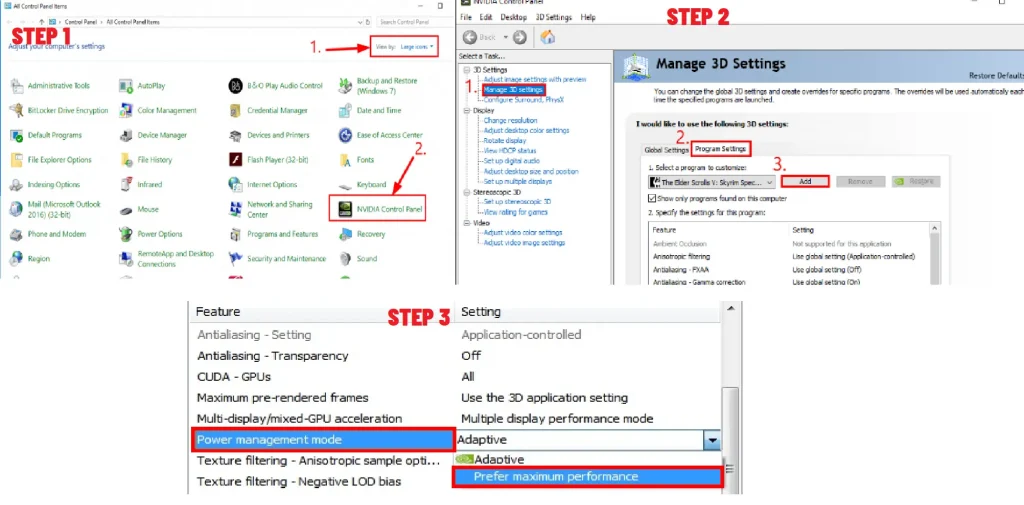 You can make the gaming profile for a graphics card by the following method:
Press the window key and "R" together
Type "control" and hit the enter button. This will open the "control panel"
At the "view by" option, click on "large icon", and then on the "Nvidia control panel"
In the Nvidia control panel, pick "Manage 3D Settings", and then go to "Program Settings", find and click "Add". Suffer through the list to choose TS4.exe or TS4_x64. Then choose "Add selected program"
"Specify and settings for the program" section, go through "Power management mode", and then alter it to "Prefer maximum performance"
Save the changes
Close the window
Restart the system to see if it worked out for you or not!
6. System Requirements
Are you sure your system is meeting the minimum requirement of the game? Following are the requirements that need to be satisfied for an optimized gaming experience:
OS: WINDOWS 7 (64-bit)
VIDEO CARD: NVIDIA GeForce 6600 or AMD ATI Radeon X1300
VRAM: 128 MB
DIRECTX: 9.0
RAM: 4GB MEMORY
Not meeting any of the requirements mentioned above might cause a video card error. This might also be the reason that your card supports the DX version but does not have enough memory to support the game so please make sure that the requirements meet and if you want to have a deep look at the system requirements to run the SIMS 4 on a PC or MAC check out this article.
I have listed a handful of resolutions that worked for many gamers in the community and they had a smooth gaming experience after then. You should also try them out to resolve the issue. Video card error is a pretty common issue like simulation lag that can pop up at any time, so there is nothing to panic about. Do try out these methods and let us know if they worked for you. Also, check out my guide on how to run the SIMS 4 faster.
I have also listed a few FAQs regarding video cards – do give them a read to have a better picture of the concept.
FAQs
How do I update my video card?
To update the video card, go to the windows desktop, and right-click on it. Choose the Nvidia control panel and scroll to the "help" menu to choose "updates". We do have another way too for updating the video card. Right-click on the Nvidia logo that resides at the Windows system tray. Click on "check for updates" or "update preferences". You will be successfully able to update your video card.
I need to download new drivers for my graphics card. How do I do it?
To download new drivers, press Windows and R together. It will pop up a window. Type "devmgmt. Under "display adapters". Once done, right-click on your graphics card and choose the option "Properties" from the drop-down menu. Now on the "driver" tab, choose "update driver" and then "search automatically fr updated driver software". Other steps will be indicated on the screen, that will help you to download new drivers.
Is it important to uninstall the old graphics card if I want to install a new card?
Yes, it is! Your previous graphics card will surely leave residues which may result in ultimate driver crashes. Hence, it is suggested to uninstall the old graphics card before installing a new one.
Abdullah Tariq, the founder of this site, is a passionate gamer and loves sharing his knowledge about gaming hardware and accessories. He is also a software engineer whose ultimate goal is to develop gripping titles.