If you want to make SIMS 4 even more interesting, here are some of the best SIMS 4 gameplay ideas to make your game interesting again. Before that, it is worth checking out the best Sims 4 gameplay mods too.
SIMS 4 Gameplay Ideas
Listed below are some of the best gameplay ideas to make SIMS 4 exciting again:
1. Play a Save File
One of the best ways to make SIMS 4 exciting again is with save file!
What simmers usually do is that they add new lots and families and redo the worlds. After doing that they upload these for other players to download.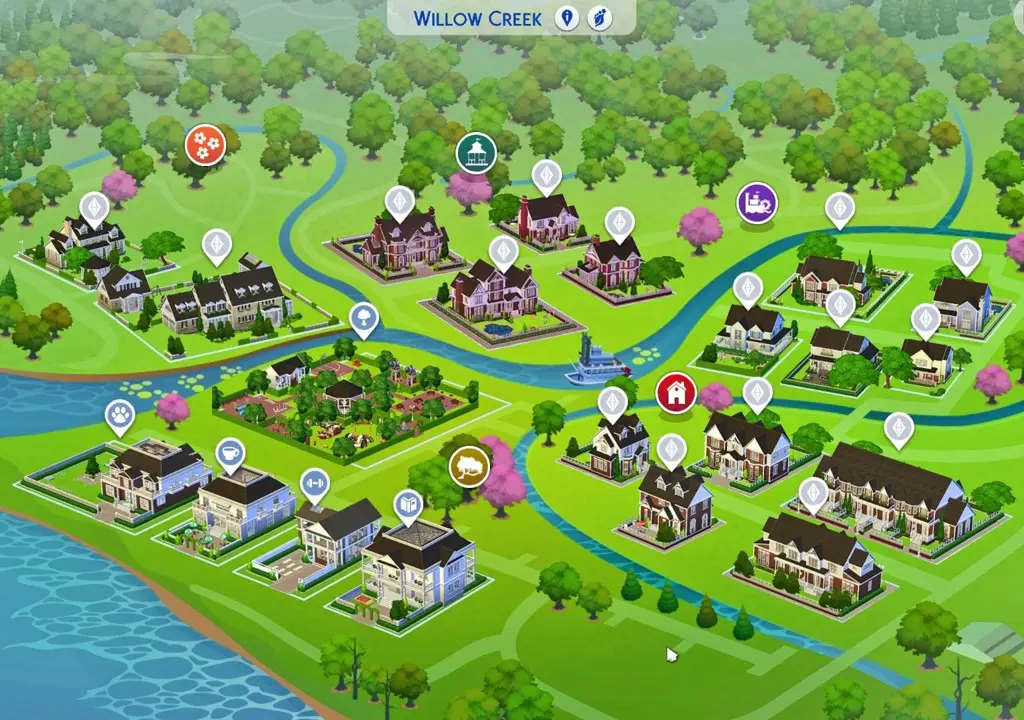 One of my hot favorites in this game is Simlicy's save file since she's capable of building incredible lots that can give new ideas for stories.
For those of you who are highly creative, you can try to create your own save file too!
2. Go CC Shopping & Make Beautiful Sims in CAS
Another exciting gameplay is to go cc shopping, download a lot of cc and build lovely SIMS.
Believe you me, it's a lot of fun just looking at all the cc that simmers create themselves. It goes without saying that I myself find sims 4 custom content and mods amazingly interesting and exciting.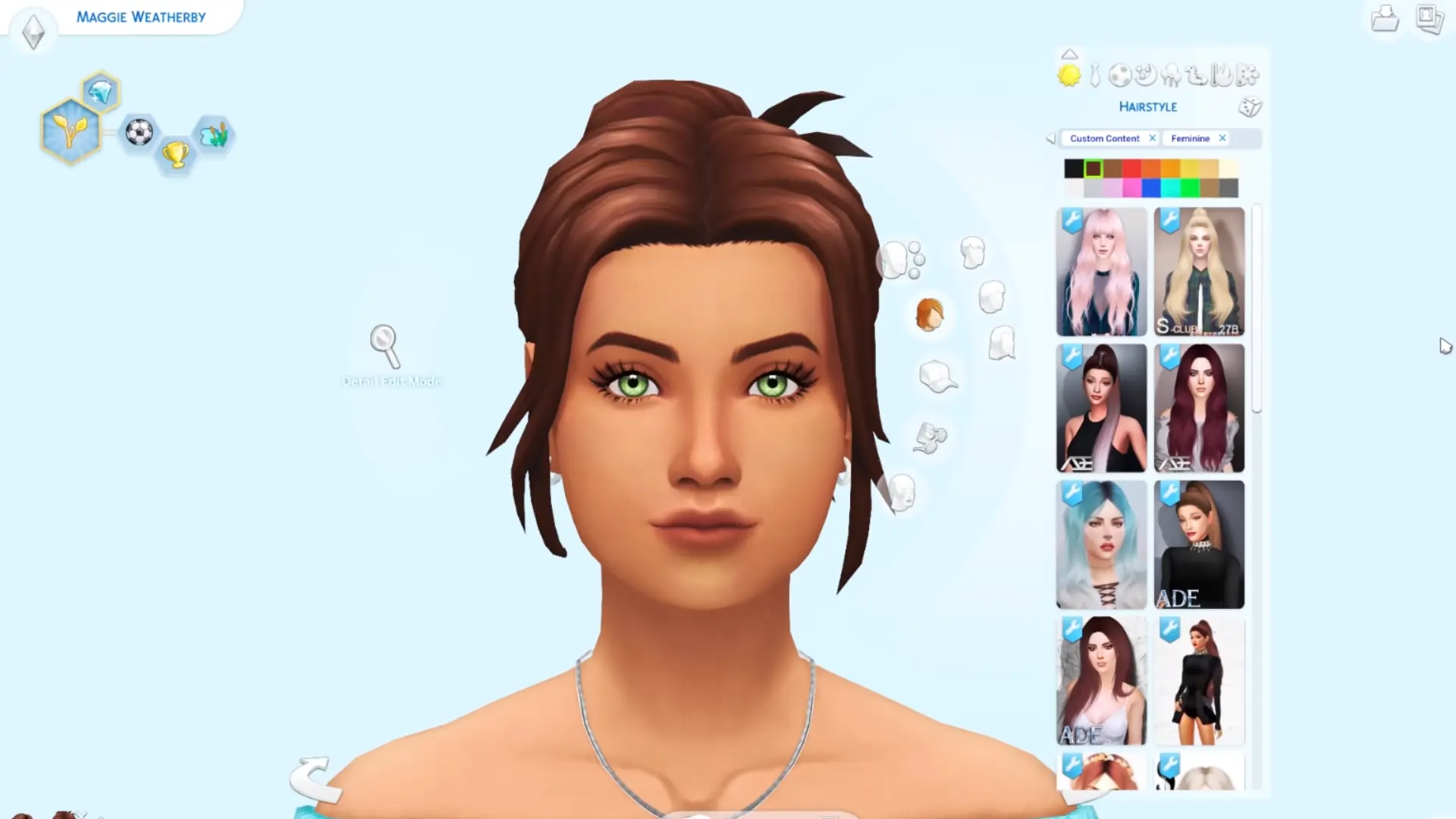 So, go ahead and try creating some custom content. I am sure you too will love the whole experience of it.
3. Try to Play The Bob Pancakes vs Rob Waffles Challenge
Now, this is a unique and great fun idea involving a unique storyline idea for the SIMS 4.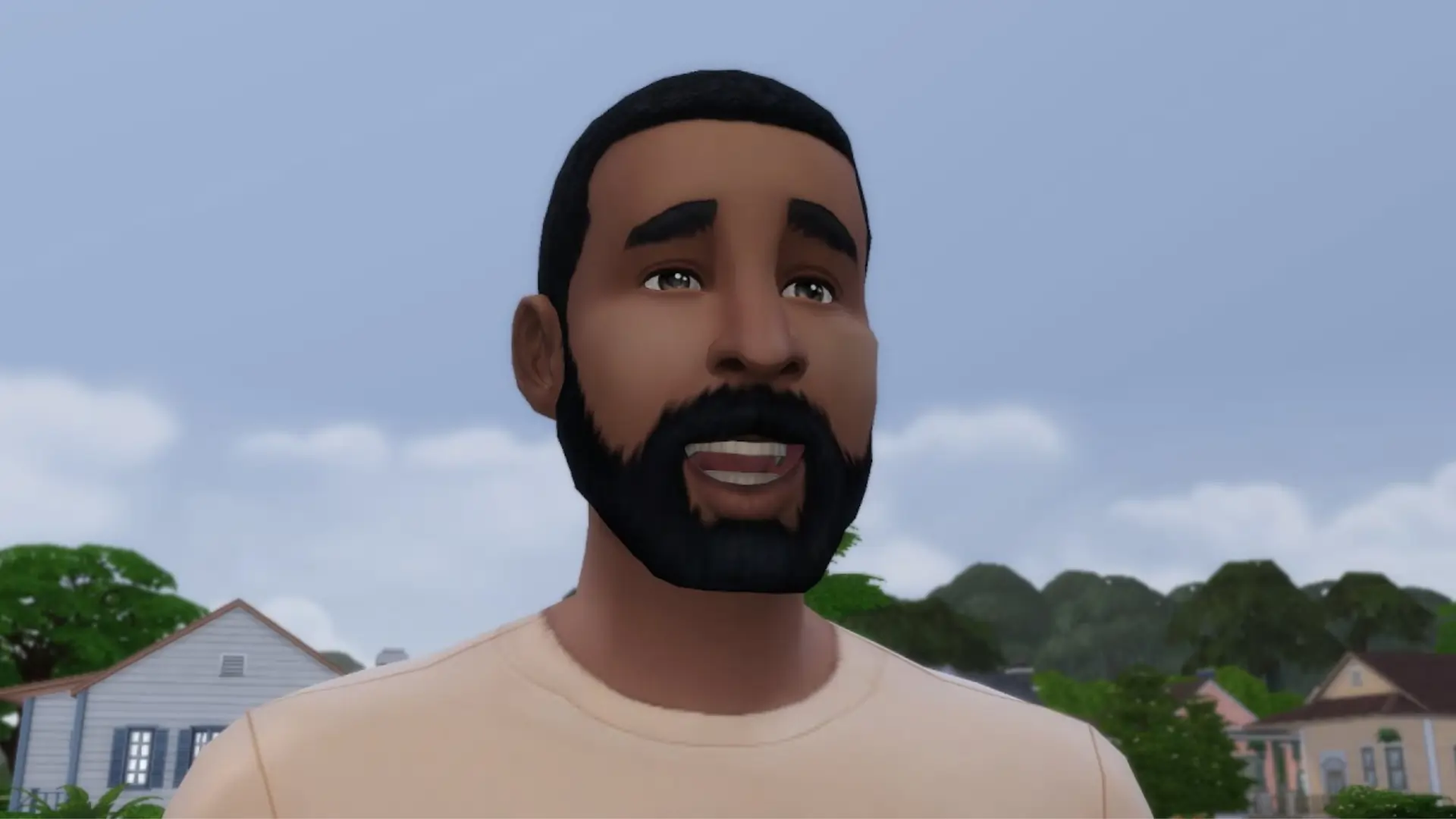 Even though I have played many SIMS 4 challenges, this one – My Bob Pancakes vs Rob Waffles mini challenge is excellent gameplay that often leads to hilarious outcomes.
4. Begin a New Sims 4 Challenge
Now, there are many challenges, maybe well over 75 that you can try to game this game exciting again. It's a complete list that includes everything from build challenges to CAS challenges to legacy challenges.
5. Try To Create your Favorite TV Show Characters in CAS
This is yet another interesting thing that you can try – Create-a-Sim. A lot of people simply have fun messing around in Create-a-Sim. You can simply go ahead and try to recreate characters from your favorite TV shows in The Sims!
6. Go For a Sims Photoshoot
If you have a sim that you love or if you have a sim family, then you can go for a photoshoot!
Trust me, this will be a lot of fun.
Not just this, but the best part is that you can actually edit your sims screenshots to create amazing graphics and images that you can share on various social media platforms including Pinterest and Twitter.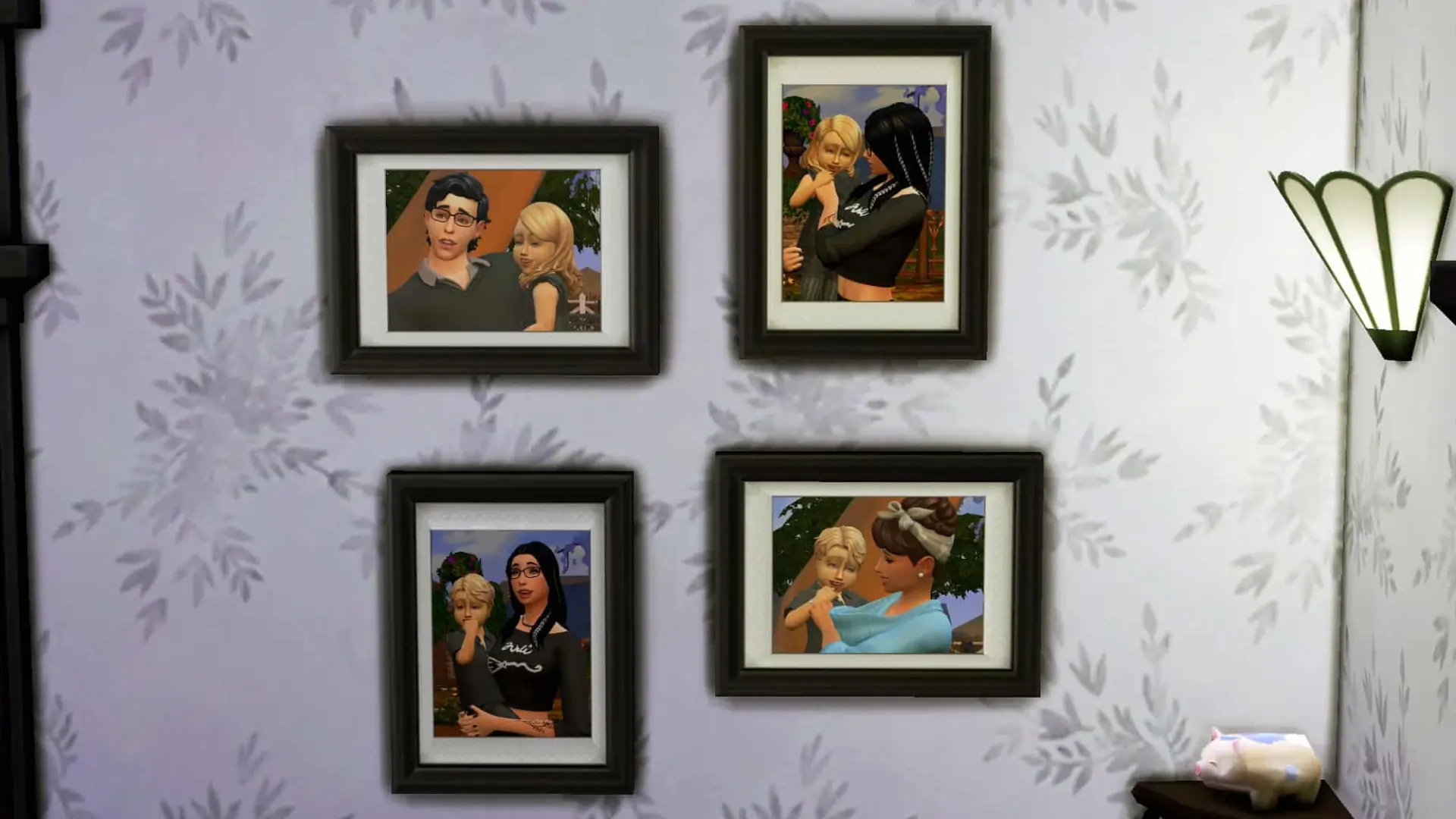 However, before you begin your photo shoot, it is better to download a couple of applications to make your photos look even better. These could include a Reshade present, Custom poses, a custom CAS Background.
After taking your in-game screenshots, what you can do is that you can use an online editing tool such as Canva to make these images and photos even more interesting and appealing. I must mention here that Canva is a tool that I simply love. It is extremely easy to use and even beginners can create stunning images and add effects to them like a pro!
7. Download Gameplay Mods
There's a reason why Mods are so popular. It is not just Sims 4 that has some amazing Mods but most other online games. The best thing about them is that they can make your game feel new again.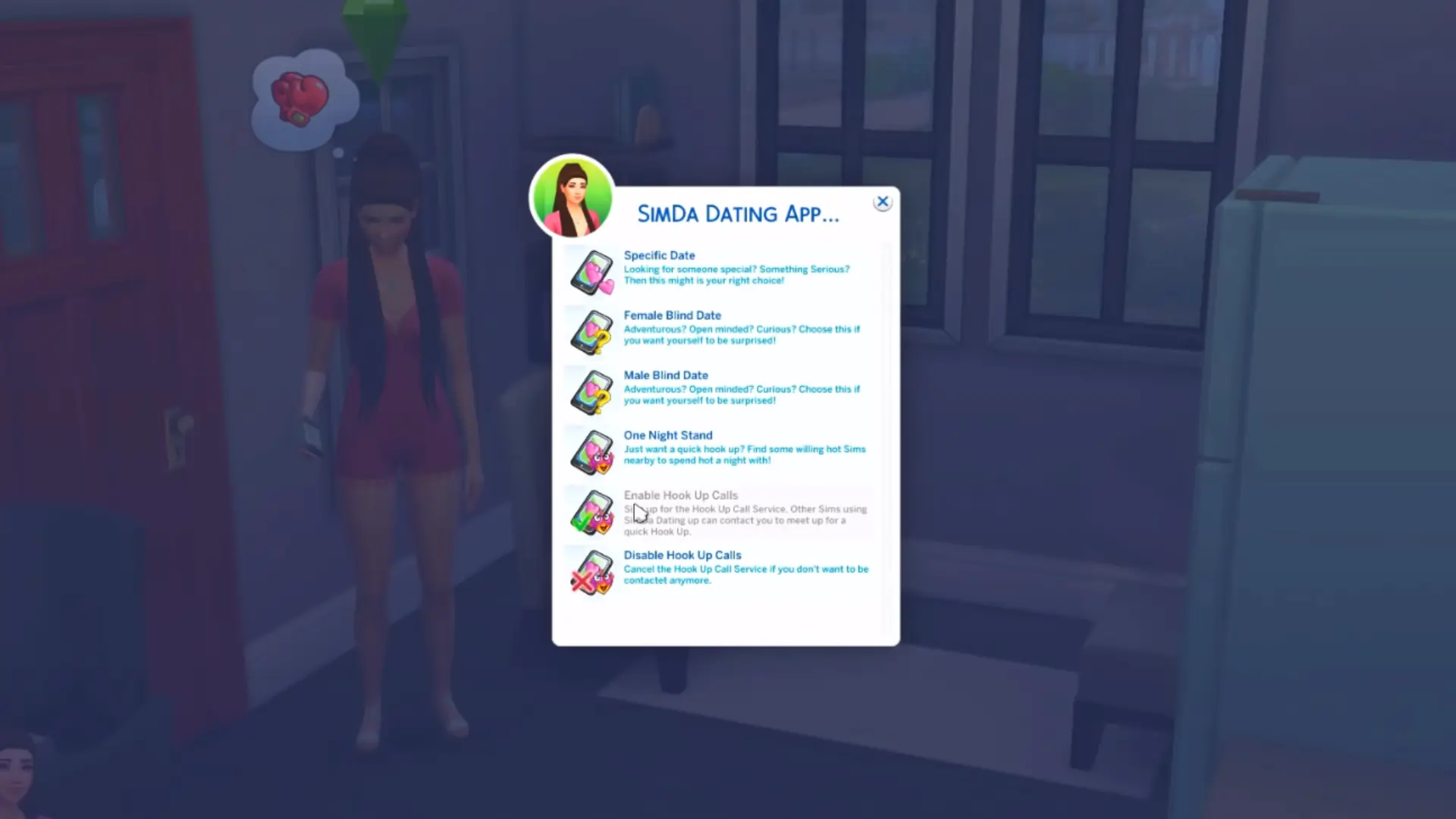 How exciting that is!
Moreover, you must not forget that Mds give your new and absolutely FREE content to explore. This is why you will love it as most other players do.
8. Live Out Your Dream Life
Let me begin this by saying it was how I used to play The Sims as a kid and I absolutely loved it. Even though I used to play it in Sims 2, this is something that is completely applicable in Sims 4 as well.
What you can do is you can create a version of yourself in the game and play out your imagination or dream life as you would want your future to be.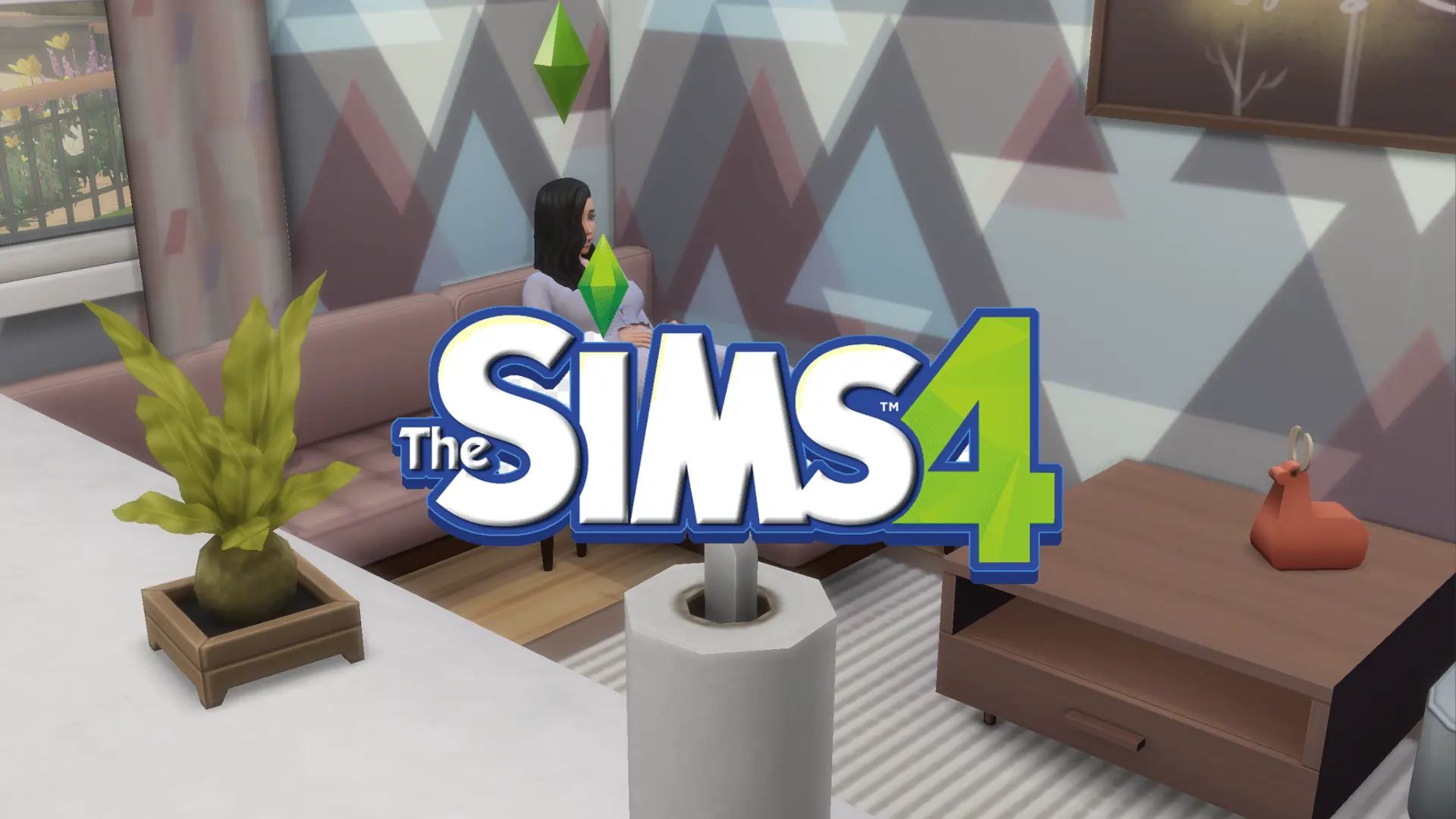 For instance, if you have a crush or if you love someone, you can have him/her as the sim that you would marry and have a family with.
You may also start a business and become a tycoon if you want!
Last, but not the least, you can also build your dream home that is so expensive that only a few can afford it.
9. Try Buying a New Expansion Pack
If you are someone who is an avid gamer then I need not emphasize the importance of expansion packs to you. This is because it is always exciting to play the game with new and more thrilling content.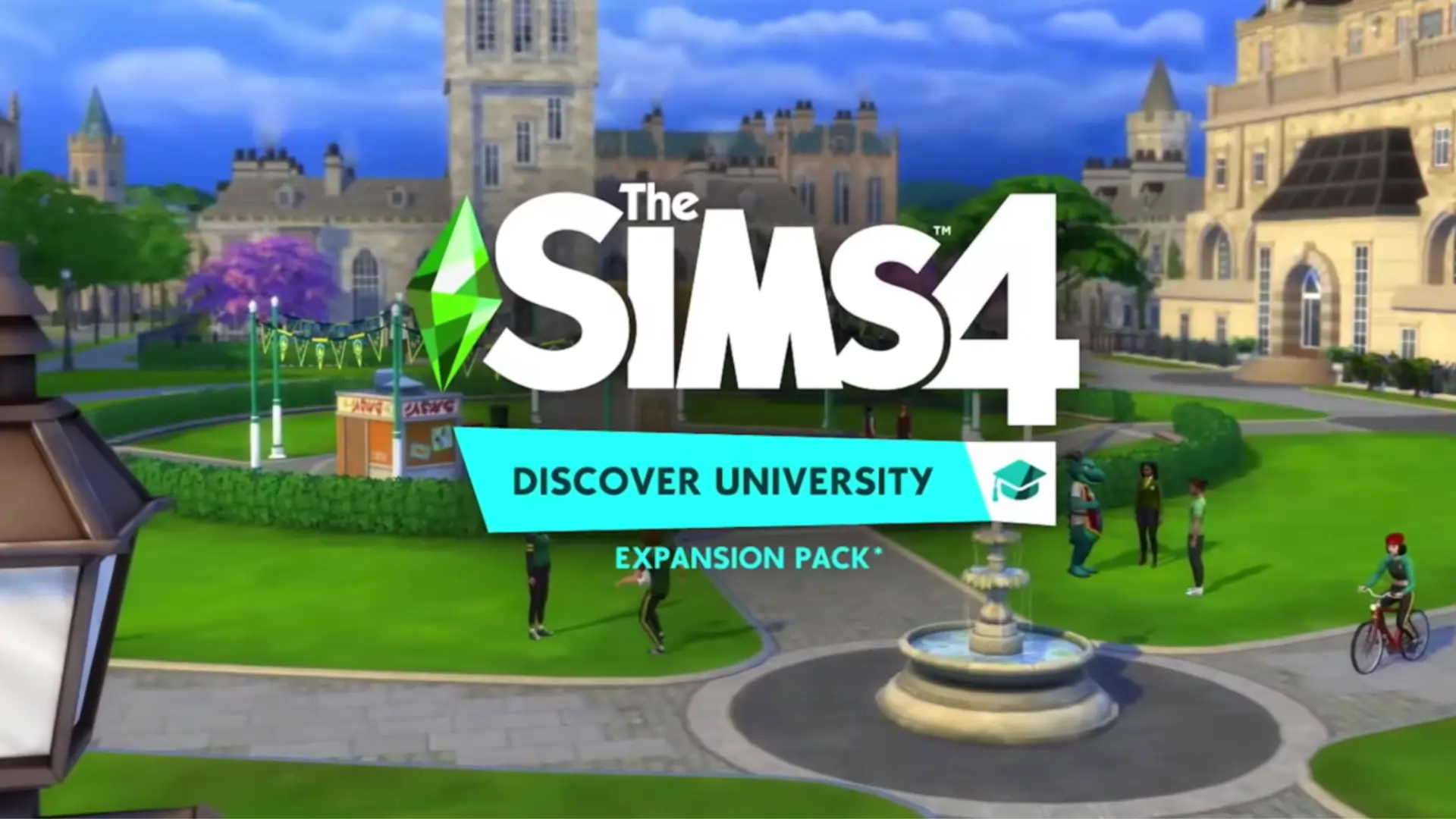 So, if you can afford it, buy an expansion pack and spend some time sifting through the new features. I am sure you will love it.
10. Try to Create a Music Video
If you have been playing this game then would surely recall this Sims 2 music video featuring Avril Lavigne's classic Girlfriend!
I simply loved it and it is one of my favorites from my growing-up years.
Now, think of how exciting it would be to do these music videos in Sims 4 along with amazing graphics, custom poses, and even deco sims set in the background.
11. Try Completing all Sims 4 Achievements
Not many players are actually aware of it since they stopped adding it to the last few expansions. However, Sims 4 comes with a long list of achievements that you can try completing.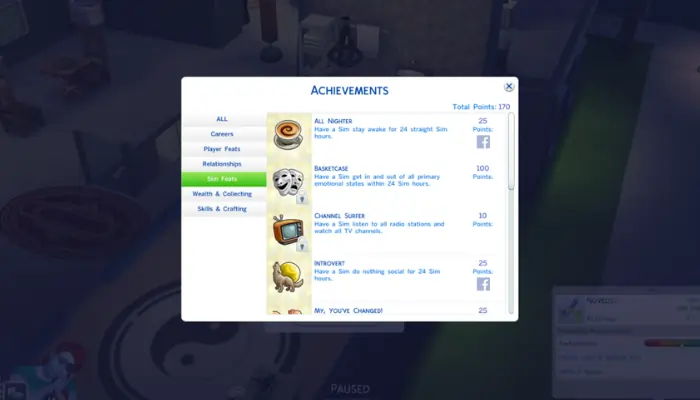 You can find them by clicking on the menu in the right-hand corner and clicking on Achievements. This is likely to throw up a whole list of things to complete in Sims 4.
As a matter of fact, this is one of the best ideas for new players who have just the Sims 4 base game since they can do a whole lot on this list even without any packs.
12. Begin a Legacy Challenge
If you are feeling bored with Sims 4, a good legacy challenge can literally fire up things. What makes these challenges interesting is that they are long and you have a lot of stuff to do in them.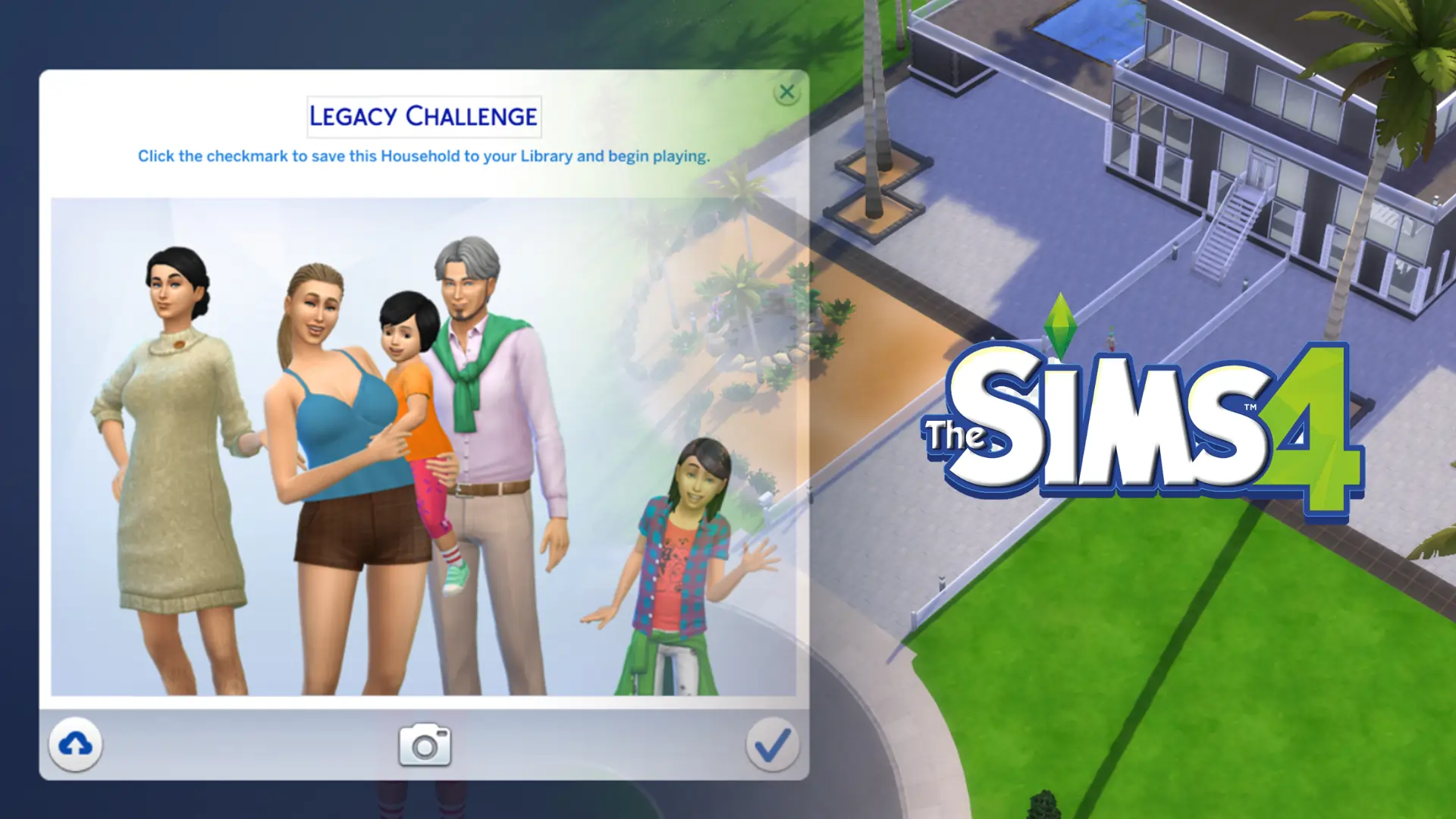 How about following one family through 10 generations while building their wealth and completing all the goals along the way?
Sounds Exciting!
13. Wants Only Gameplay
If you are not new to Sims, then you must be aware of the whims. These are now added as Wants & Fears.
Trust me, it is really interesting to have your sims run the show while trying to complete as many of their wants as possible.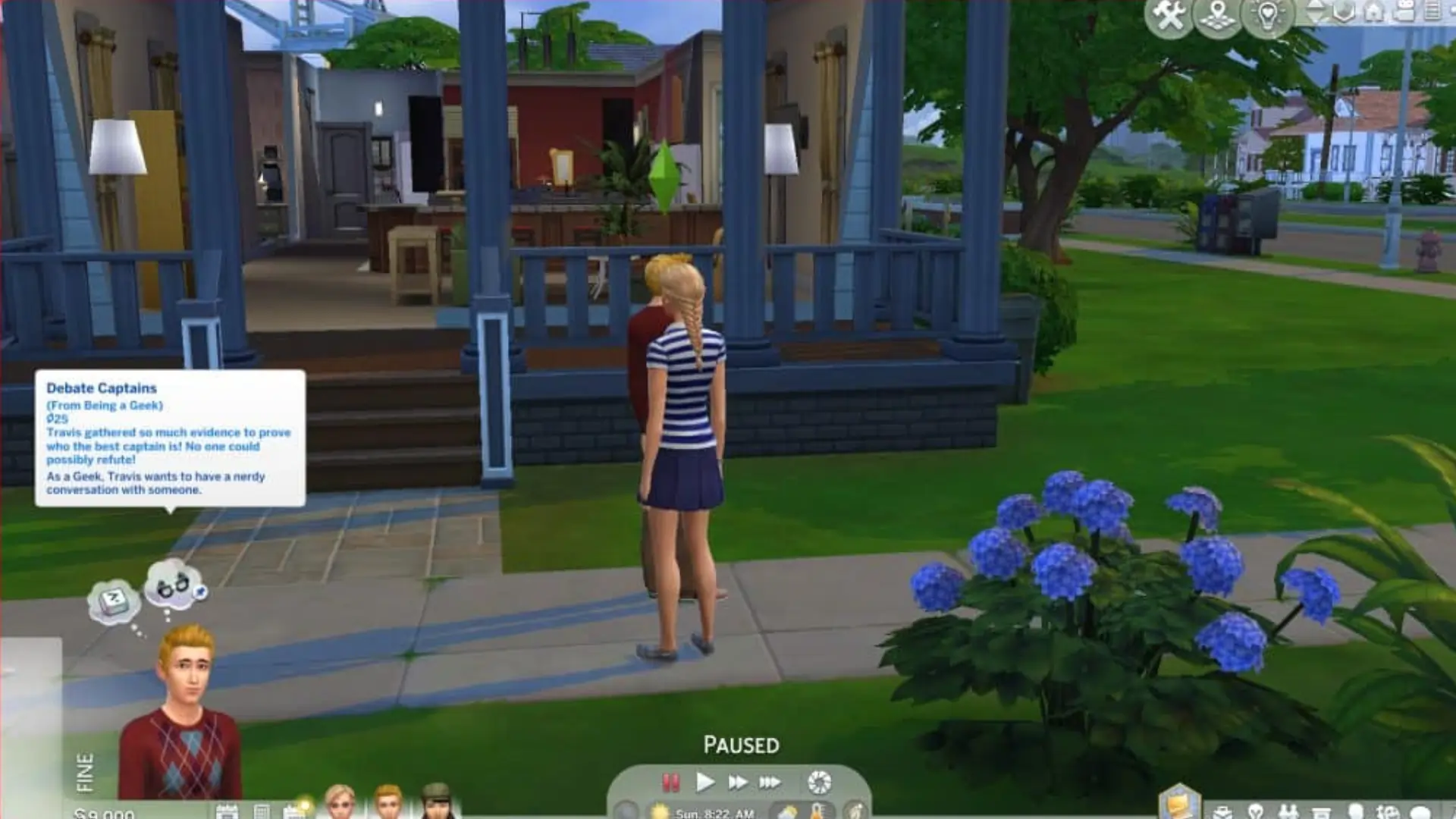 To improve things even further, I would recommend that you download The Hopes & Fears mod. This is because this mod is likely to add a lot of wants to your game.
14. How about Building a House
Without a doubt, one of the best sims 4 ideas for creative players is build!
I must say that some simmers are amazingly talented when it comes to building lots and houses and if you are one of those then you should try building a house.
You can use your imagination to build something that is quite new, unique, or funky!
15. Try Creating the Perfect Holiday Calendar
Everybody loves holidays and so do your sims!
The best part is that your holidays can make your gameplay more exciting than ever.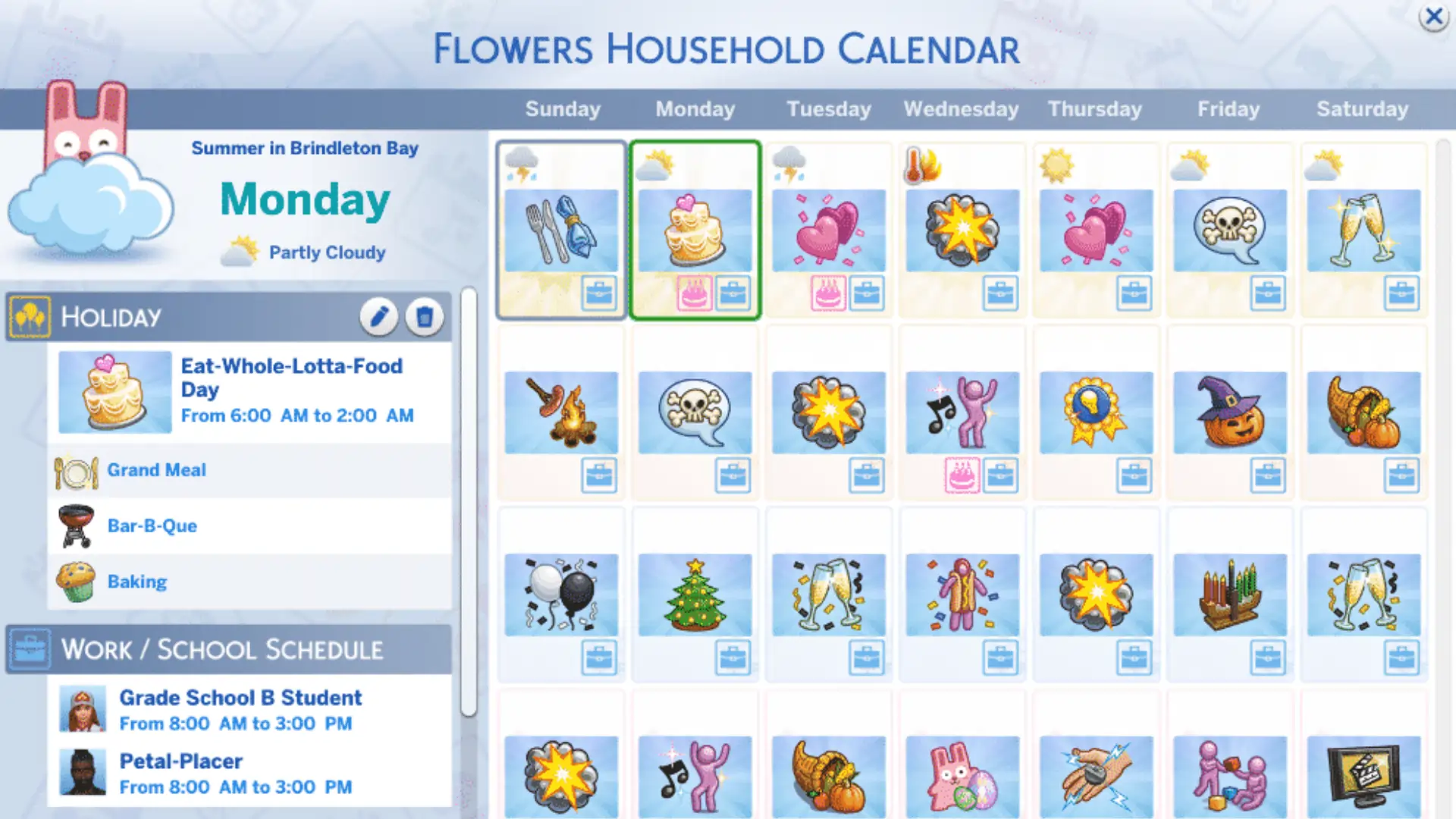 In this, you will get a lot of tasks to complete as well as a lot of decorations to put up. Take your time setting up the perfect sims holiday calender so that you can actually use it every time you play The Sims.
16. Play a Family with all Lot Challenges Enabled
Now, this is one of the challenges of SIMS 4 that can be a lot of fun. You will love the chaos in it!
What you need to do is load up your game as you usually do and create a family. Once you have done that, move the family to into a lot that they can afford.
Now, you need to go to the lot challenges panel and enable all of them!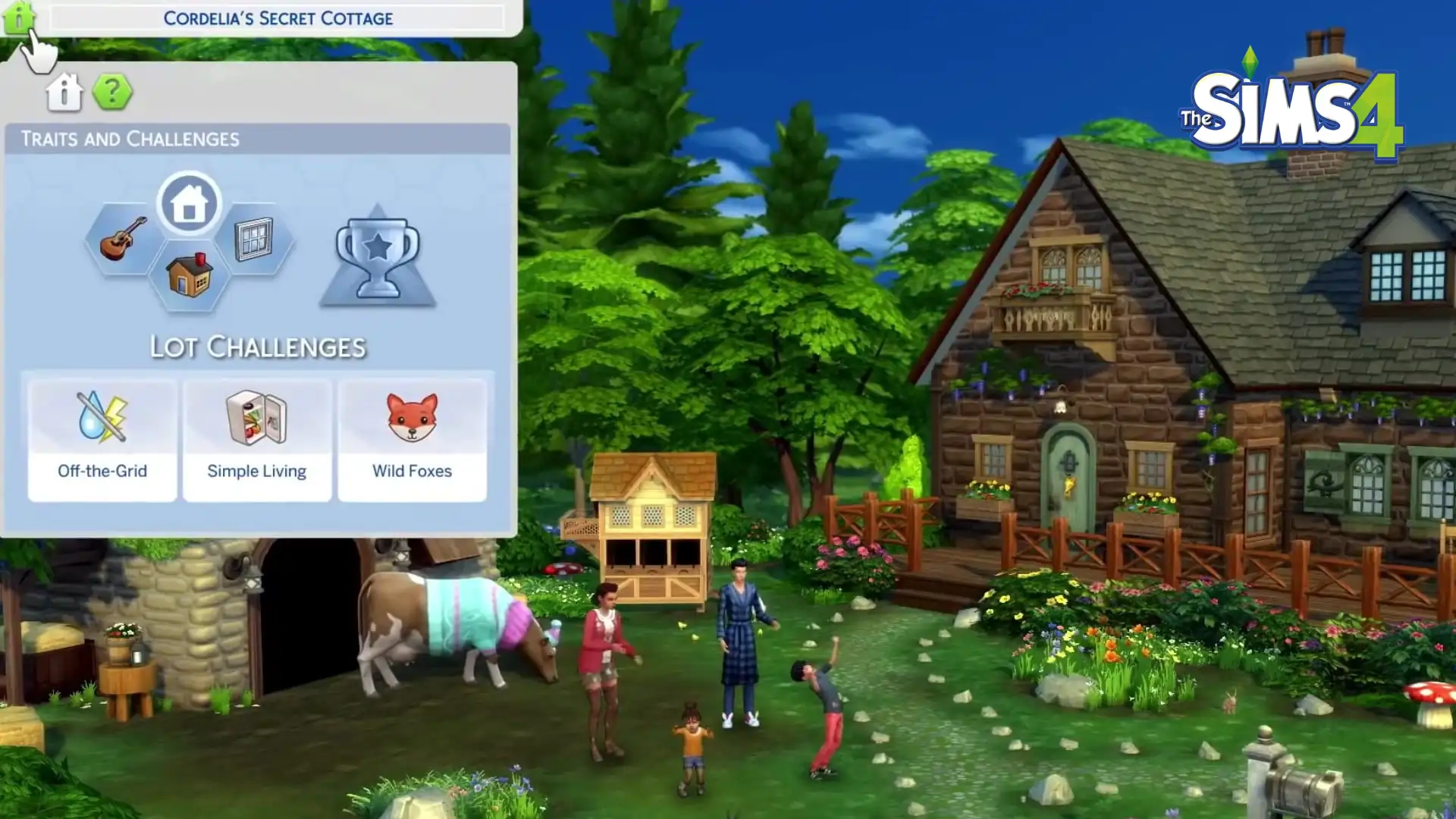 As you do so, you will be confronted with a whole lot of challenges. You have to survive them and this is where all the fun begins!
You may also record or stream the challenge. It's not just a lot of fun playing the channel but is great to watch too!
17. Download Custom Aspirations & Traits
With the help of custom aspiration and trait mods you can create completely new sims and tell entirely new stories!
This can take your gameplay to a whole new level of excitement.
18. Try to Woohoo Everyone
I guess this one does not need much explanation. In this, all you have to do is try to have your sim woohoo every other sim that it meets!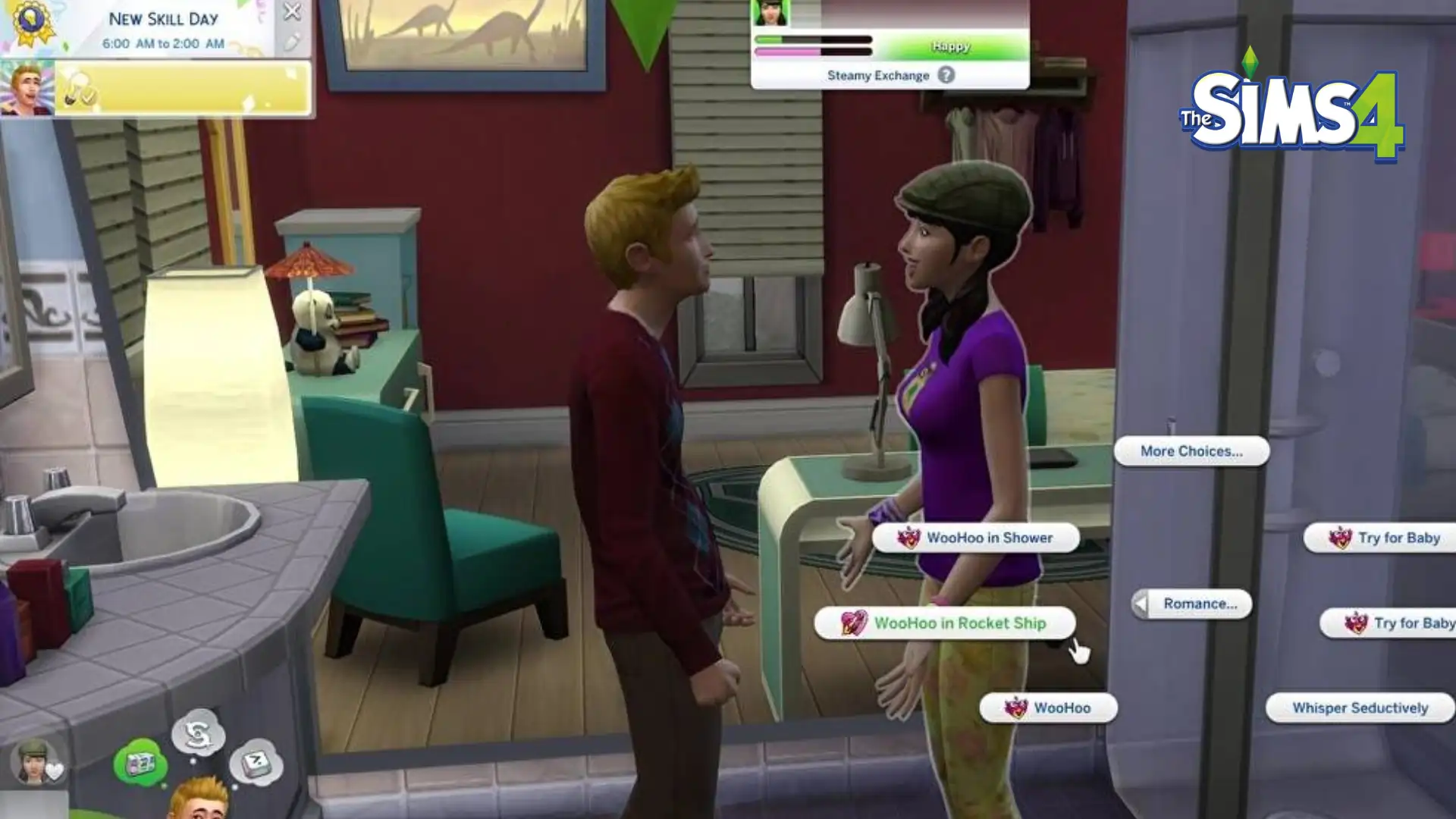 The best part is that you can convert it into a 100-baby challenge also if you want!
19. Play the It's Complicated Challenge
If you are a fan of sims 4 storylines, then you must try out this challenge.
This challenge is all about trying to decide the fate of a dysfunctional family. As you do so, you are also playing through everything in the Relationship & Pregnancy Overhaul Mod.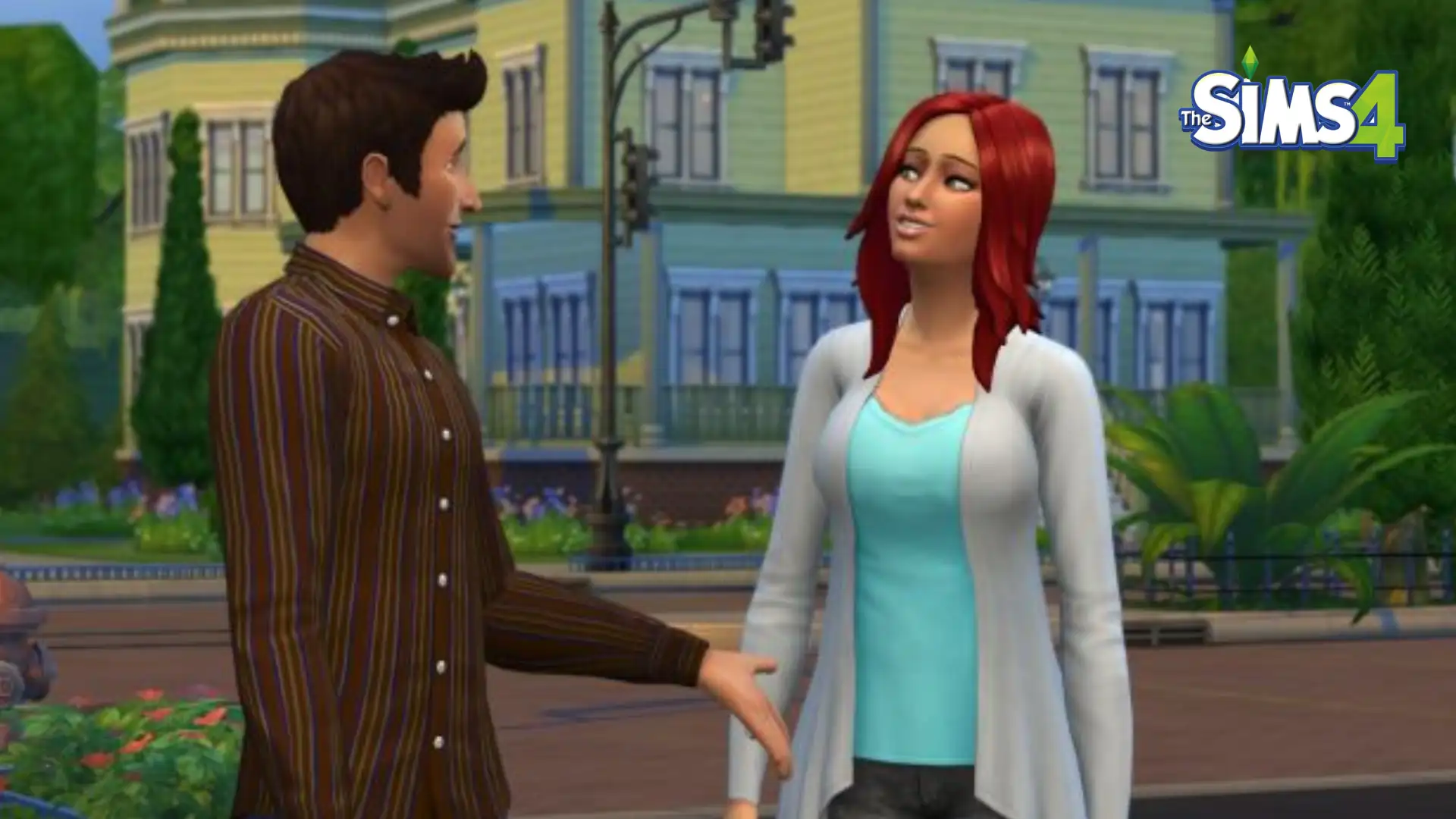 I must say that in this challenge things are likely to get complicated but this is where all the fun begins!
20. Try Decorating a Lot with Custom Content Furniture
I just love this one personally. You can create some amazing furniture with that can look incredibly good.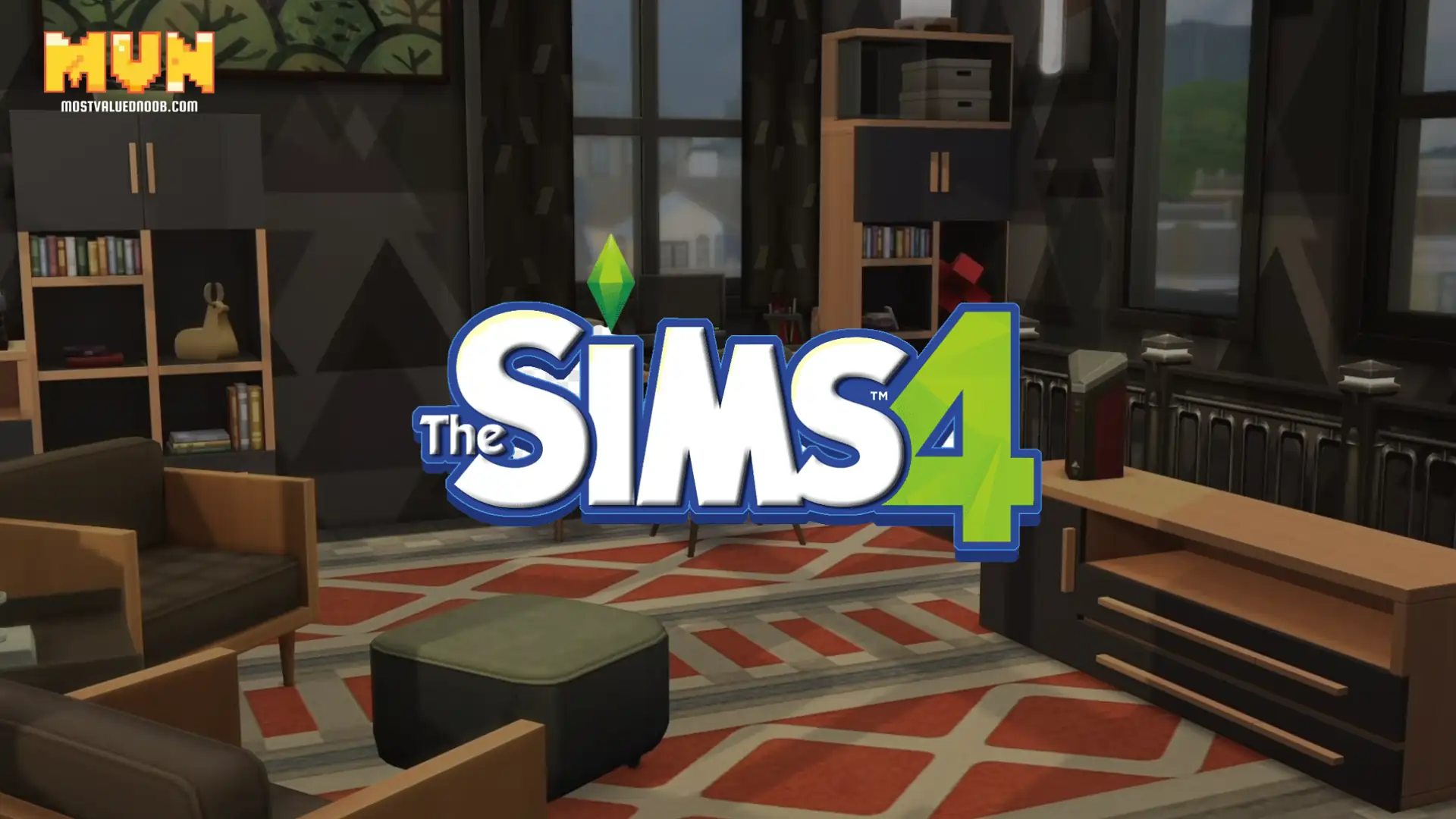 Download sims 4 build cc and try decorating a house that is worthy of being put up in Architectural Digest.
21. Try Downloading & Playing Custom Scenarios
You must try this out.
Scenarios are simply great and they can be crucial in adding a new gameplay element to sims 4.
In case, you have already played all the scenarios put out by Sims 4, you must try playing a custom scenario.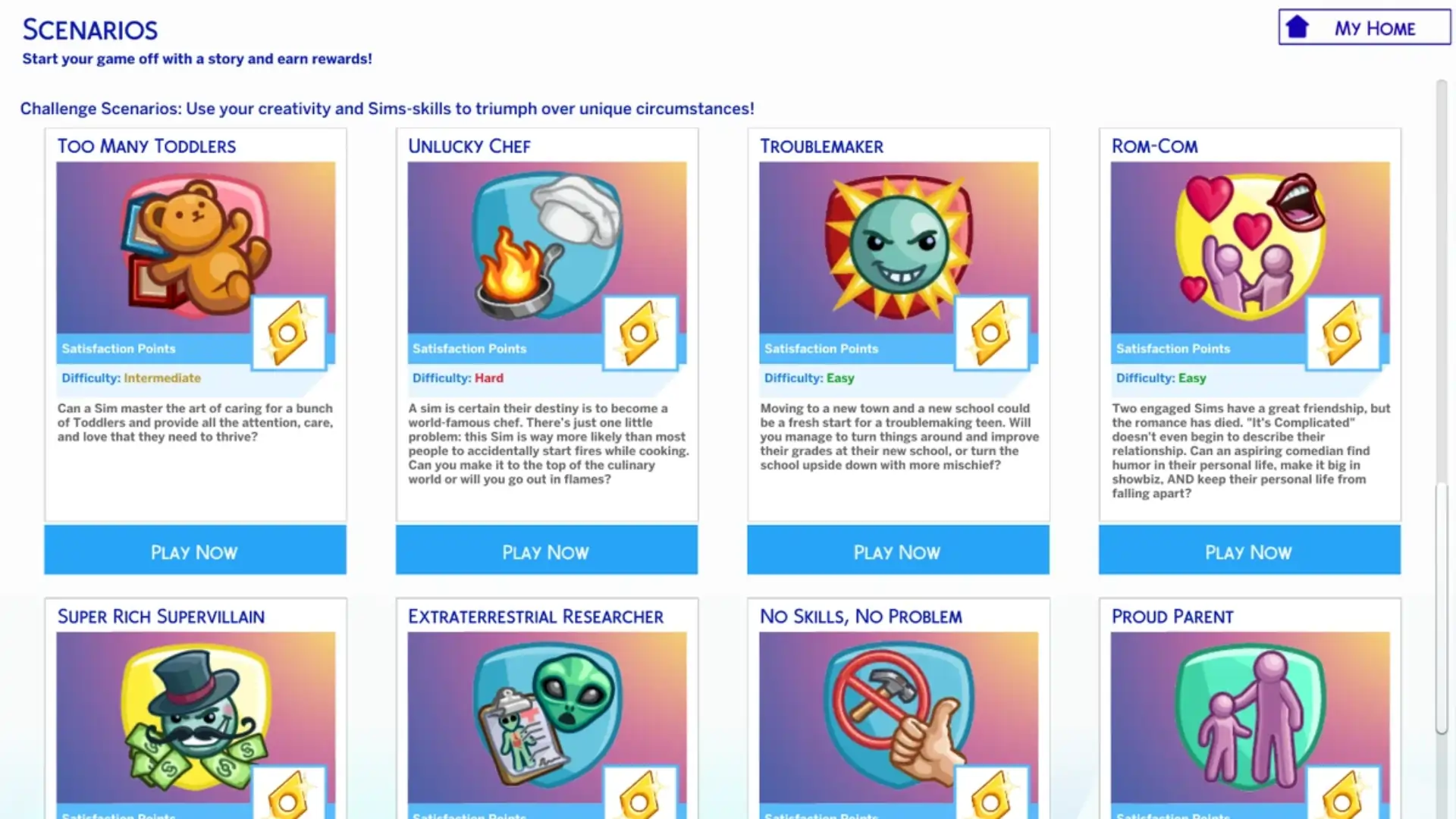 Trust me, it will make your game extremely exciting.
In case, you missed one of the time-limited scenarios, you can use TwistedMexi mod to play it now.
22. Try to Give your Sims Total Control
Ever though of giving full control to your sims?
Try this one…
Create a new family and make it as dysfunctional as possible. Try to add conflicting traits, toddlers, and pets.
Now, what you need to do to make things extremely exciting is to move them all into a lot and turn on full autonomy and let the game run.
With sims in full control, they can actually do whatever they want and you would love the drama that would unfold. It can be a lot of fun, trust me on this!
23. Try Building a House from a Real Floor Plan
Wow! This keeps getting better and better.
If you are someone who likes to create realistic builds in the sims, it is time for you to build something or a house from a real floor plan.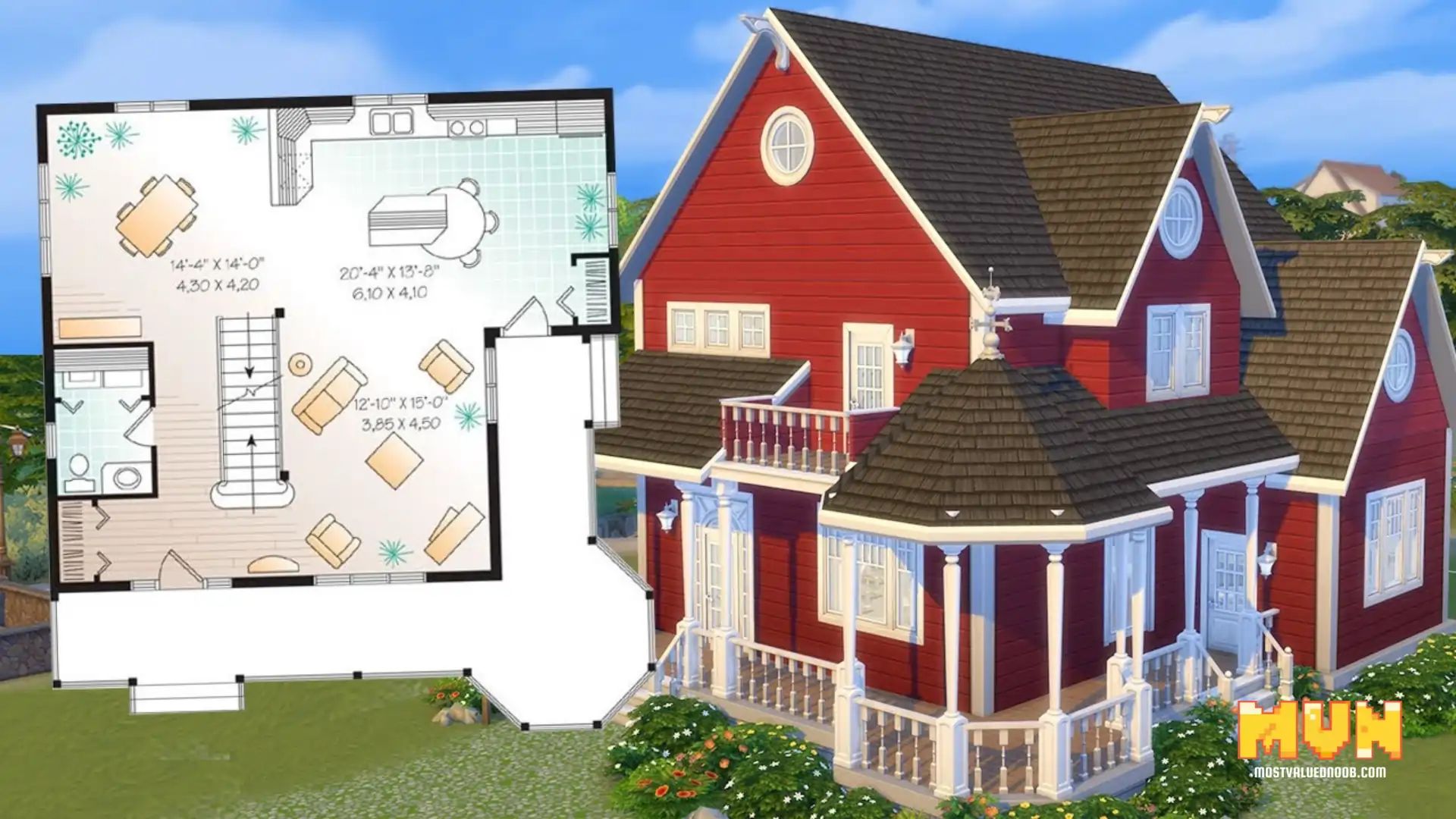 Once you have done that, feel free to share it on the gallery or other social media channels including Pinterest, Tumblr, Facebook, Twitter, etc. I am sure you would get a lot of audience love from these channels when you share these pics.
24. Play The Woohoo Your Way to The Top Challenge
Now, this one is what you need to try if you already have The Sims 4 Get Famous expansion pack.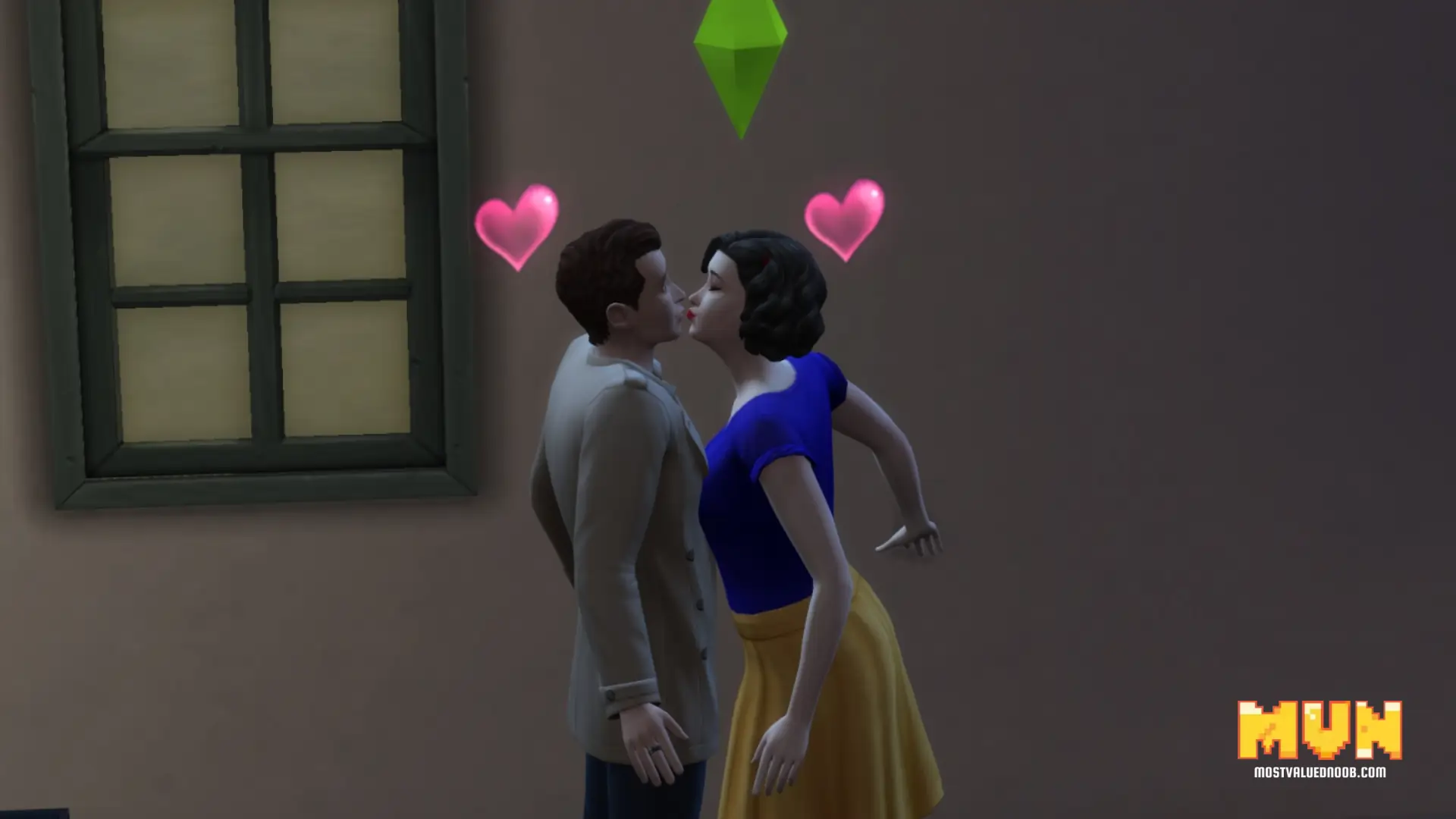 The thrill is in creating a sim that is fame-obsessed and can do anything to be in the limelight. Things can get really exciting with such a sim trying to do anything to achieve fame. This can really add to the gameplay.
25. Download New Careers
It is extremely interesting to see a sim work his way up in his career. It can be a lot exciting and thrilling as well. If you have got bored with the jobs that come with the game, you can download new ones to make the gameplay much better. Try downloading Sims 4 Jobs Mod and Active Career Mods to add more job options.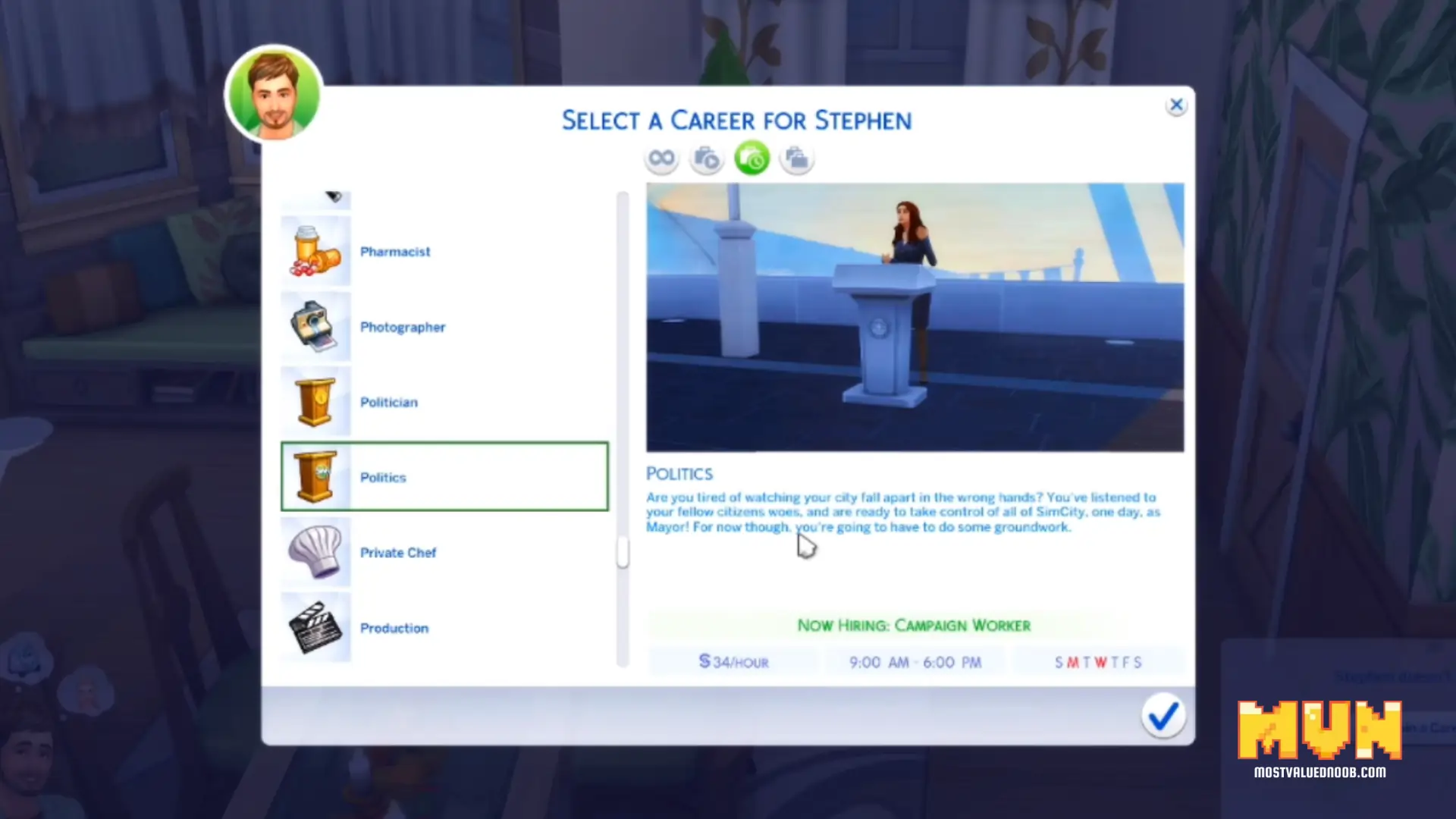 26. Play The Old Sims Games Instead
This may sound a bit out of line but trust me, it can be really interesting to go back to The Sims 2 or The Sims 3 again and try your hand there if you have become bored with Sims 4.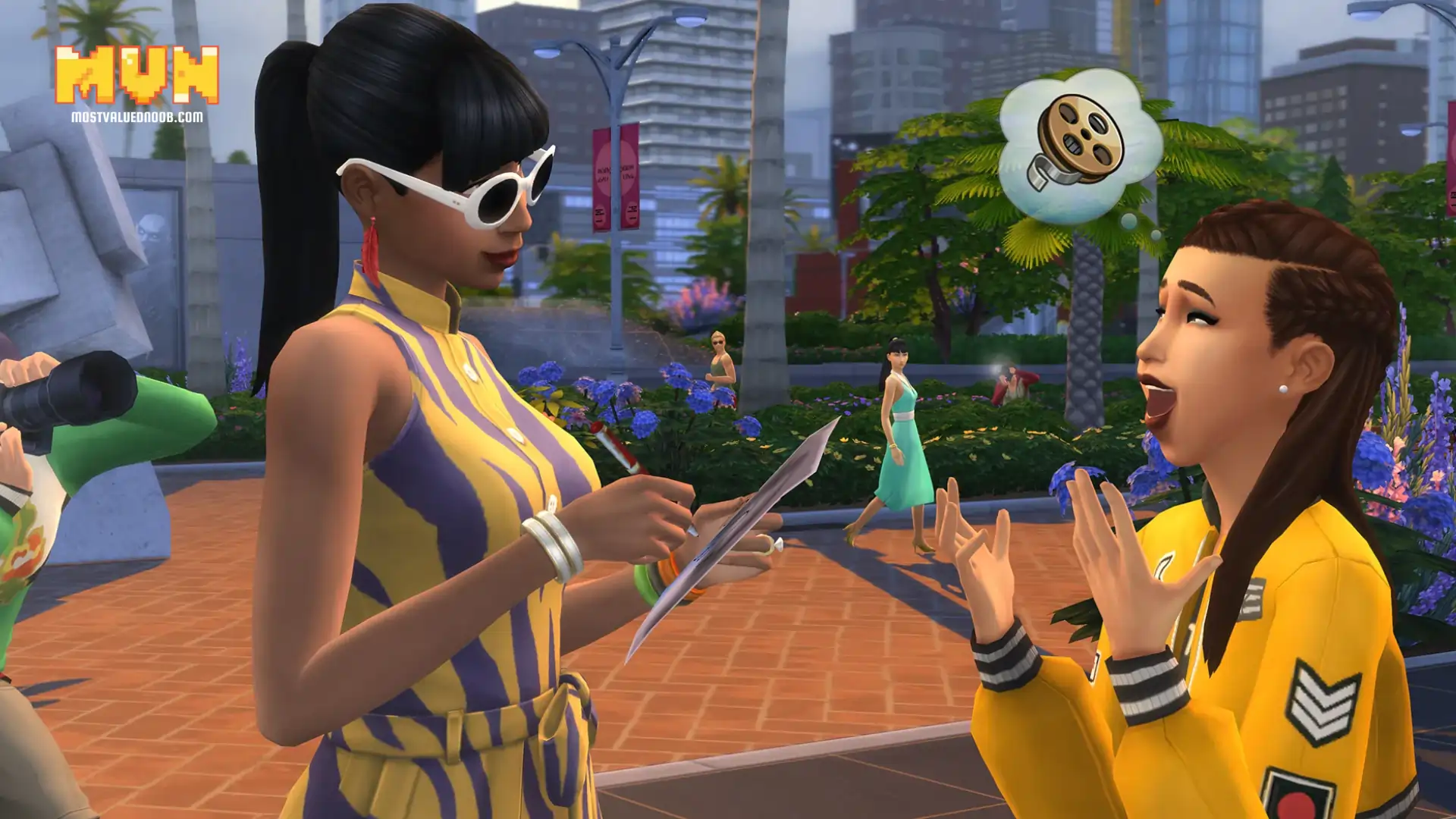 It can give you a break if you have become bored of Sims 4.
Conclusion
I am sure after going through this list, you are more excited than ever to make your gameplay thrilling and interesting once again. So, go ahead, give these ideas a shot and you will love the excitement being added to the game with these Sims 4 gameplay ideas.
Abdullah Tariq, the founder of this site, is a passionate gamer and loves sharing his knowledge about gaming hardware and accessories. He is also a software engineer whose ultimate goal is to develop gripping titles.