PUBG has been a strong competitor in being one of the top-grossing games for the past few years. With its unique battle royale format and commendable graphics, it has never seized to provide gamers with an enjoyable gaming experience.
PUBG is available on mobile, PC and almost all other gaming platforms. However, some smartphone users such as myself, are not blessed with a phone having a large screen for easy gaming. This leads to one alternative, using a controller. In this article, I'll be looking at one of the most common questions asked among PUBG Mobile users i.e. "Does PUBG Mobile have controller support?"
Does PUBG Mobile Support Controllers?
It's been more than 3 years since the official release of the game but for now, there hasn't been any feature released by the franchise that allows PUBG Mobile players to fully connect a controller to their Android or iOS devices. However, controllers can be used for movements in-game only. There are a few alternatives to this such as plug-ins or devices but they put your account at risk of getting banned since they are strictly prohibited by PUBG's Official Team. Also, check out the system requirements for PUBG.
Can You Play PUBG Mobile with a Controller?
As mentioned above, there isn't any direct method or feature released by the gaming franchise for now but there are a few methods that can help you turn your gaming experience up by a notch.
Using an Emulator on your PC:
There are certain applications available on PC such as Bluestacks or PUBG Mobile PC Emulator that allow you to play PUBG Mobile with a controller however, those who don't own a PC, can't apply this method.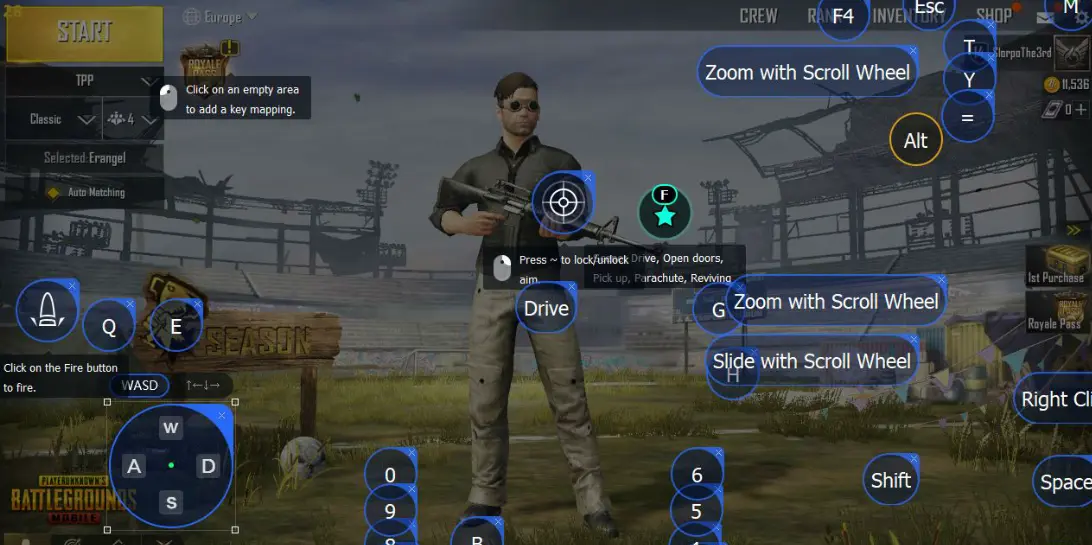 NOTE: If you're looking to play with your PUBG Mobile friends while using an emulator, it is likely that when searching for a match your team would end up playing against other emulator players as well.
Using Third-Party Apps:
Officially, controller support is not available for PUBG but some third-party apps would allow you to gain full access to the game via a controller. For a while, the best option was the Octopus app, but soon it discontinued its support for PUBG. Lucky for you, there is still one app that you can download i.e. Panda Gamepad Pro. One major flaw is that you are required to pay in order to gain controller access through this app.
A few things that you should keep in mind while using these third-party apps are this:
You're putting your account at risk of getting banned by PUBG.
When you use these third-party apps, you will be facing other emulator players as well rather than normal players that don't use a controller.
NOTE: If you have paid for the Panda Gamepad Pro app and have done all the settings, you must log in via this app to use the controller.
Using Trigger Attachments on Your Phone:
Since there is no feature allowing you to connect any controller while playing PUBG, there are certain manufacturers that have come up with a brilliant idea to cope with this problem and that is through Trigger Attachments. These attachments clip onto your phone and replace the typical 4-finger grip.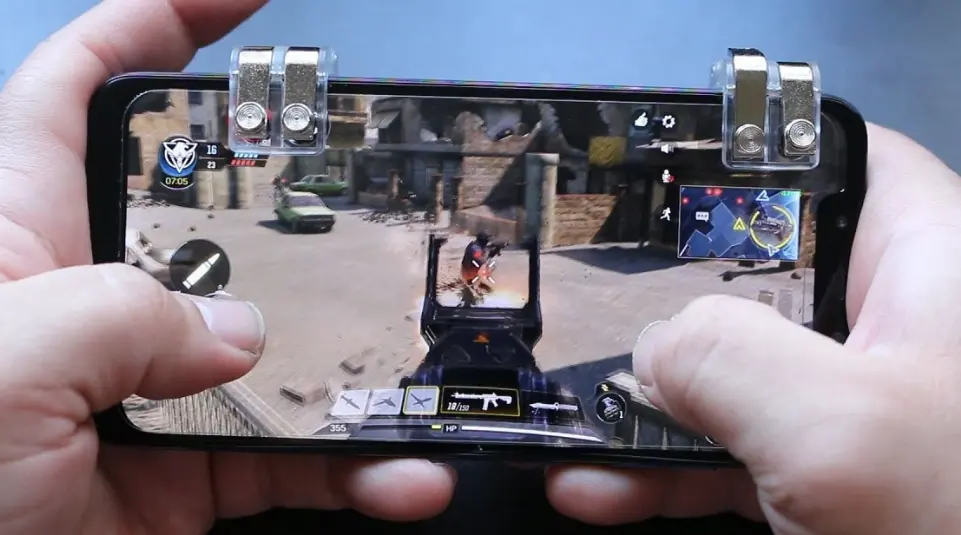 What's the benefit?
Well, firstly, these clips don't leave fingerprints or any other kind of mark on your screen. Secondly, playing PUBG on mobile can put mechanical stress on your hands and fingers, by using clips on your phone not only does the gaming experience become easier, but it also makes sure that your hands remain free of any sort of mechanical stress as well.
There are two types of trigger attachments or clips that can be attached to your mobile device. One type just comes with the clips to replace your trigger fingers while the second one comes with a full package, completely attaching to your phone and enclosing it.
Using Mobile Joysticks
Mobile joysticks come in different sizes depending on the device they are specifically designed for. These joysticks don't allow much movement and can take up a lot of space on your mobile's screen but on the bright side, they enable you to have comparatively easy gameplay and are not even expensive or hard to find. Though they're not technically a controller they still manage to give you a bit of controller experience.
How do I Change the Controller Settings on PUBG?
After grabbing clips or gamepads for your device, there is one more step keeping you away from the gaming experience that you desire i.e. controller settings. To make the accessories you bought worth your money, there are a set of settings that you must apply in PUBG.
What you have to do is, head over to the in-game settings, go to the Controls section provided on the right-hand side and click on Customize. When you're on the Customize tab, drag those buttons to the top to which you want the clips or triggers to be assigned. You're good to go! Tap Save.
One more thing that I would recommend you is to customize two-button layouts for yourself, one that you can use with the triggers and the other that you can use without. This way, you won't have to change the controller layout that you designed for your triggers in their absence.
Will PUBG Ever Get Controller Support?
The main reason that Tencent Games hasn't released controller support for PUBG Mobile yet is fairness. According to them, the battle-royale game available on mobile should be free from continuous controller support to keep the game fair for all the players. This way, players can only win through their skills rather than by using help from external devices.
However, the other major hit game produced by Tencent games, CoD Mobile, released its controller feature in the November of 2019. At this point, CoD Mobile supports only two controllers which have to be set up from the in-game settings. Since this feature has been released on CoD Mobile, there is still a possibility that PUBG Mobile would be getting a controller support feature as well however, no new reports suggest this outcome.
Abdullah Tariq, the founder of this site, is a passionate gamer and loves sharing his knowledge about gaming hardware and accessories. He is also a software engineer whose ultimate goal is to develop gripping titles.