Tencent Games has managed to attract the attention of millions of gamers globally with its super-hit battle royale game PUBG or Player Unknown Battle Ground but one major problem faced by many of its users was how to change the name in PUBG.
Take me for instance, when I first started playing this game, I had to log in using my Facebook account and the username displayed was my real name. Now, being a gamer, it is unlikely that one would be playing with his/her real name rather; many gamers such as me prefer to have a gamer tag. Also read, is PUBG a cross platform game?
Since its inception, there was no direct way how to change the name in PUBG, this was a problem for many gamers and also myself since I don't prefer playing with my real name.
Rename Cards:
Seeing the opposition of many gamers across the world, PUBG Mobile/PC introduced a new feature in one of its updates known as a "Rename Card".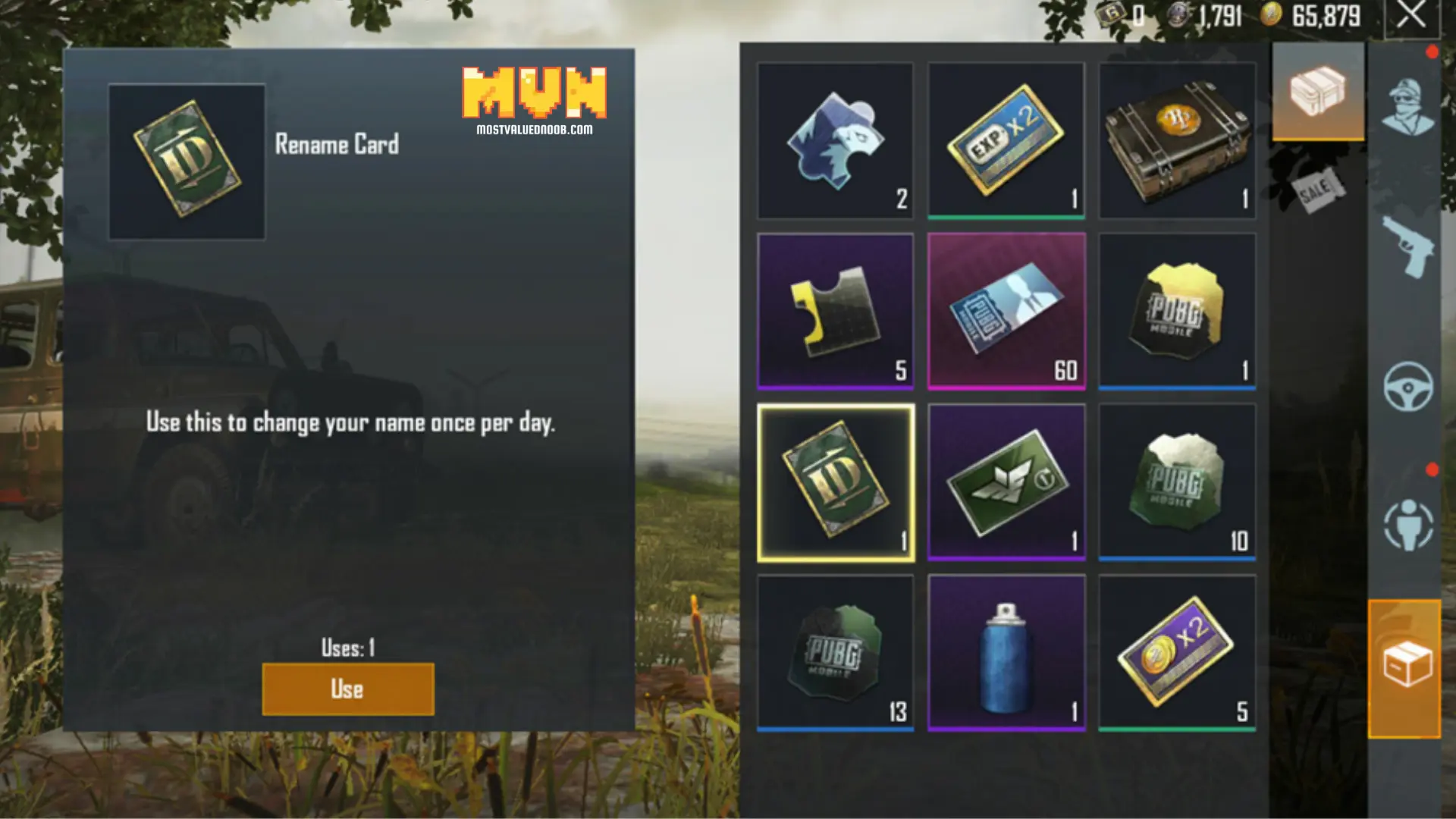 Now, what does a Rename Card do? A rename card is simply a kind of token that you can use to change/reset your username.
This rename card is usually given to you for free as you level up in PUBG but when this feature was introduced; PUBG gave all of its users a free rename card.
Purchasing a Rename Card:
If you're out of your free rename cards and plan to change your name, here are a few methods you can try to earn a new rename card again:
Method 1- Purchasing a Rename Card with UCs
If you've already used a rename card then you would have to wait for around 25 days to use it again, if you plan to have a rename card ASAP, then you can buy one using your game credit or UCs. If you don't have UC's, read our guide on how to buy UCs in PUBG.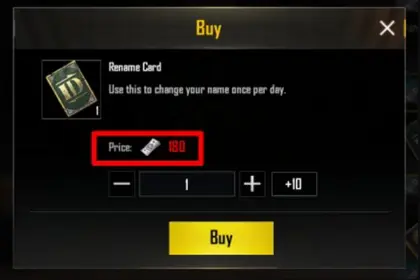 A rename care is typical of 180 UCs and can be bought from the "shop" icon available in the game.
From the main menu, click on the shop icon placed on the right-hand side.
Browse for a rename card.
Once there, you will be asked to pay 180 UCs after which, you'll be granted a rename card.
Method 2 – Purchasing a Rename Card by Completing Progress Missions:
If you're a new player at the moment, then this option is for you.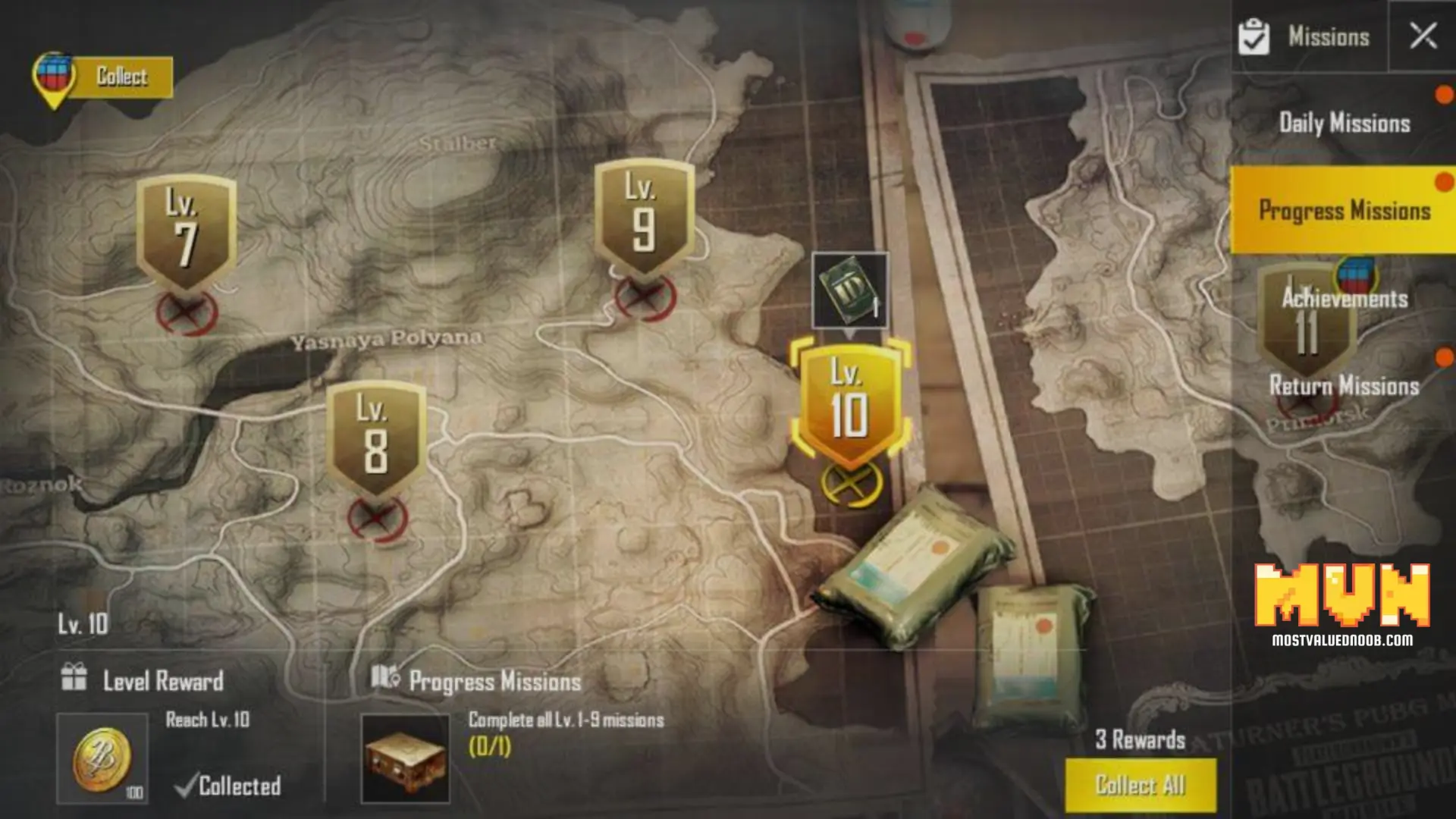 When new players manage to complete progress missions from level 1 to level 10 in PUBG, they obtain a free rename card.
Method 3 – Purchasing Rename Cards via User Rewards
This method does work but there's a catch, you won't be able to log in to your account for 10-15 days.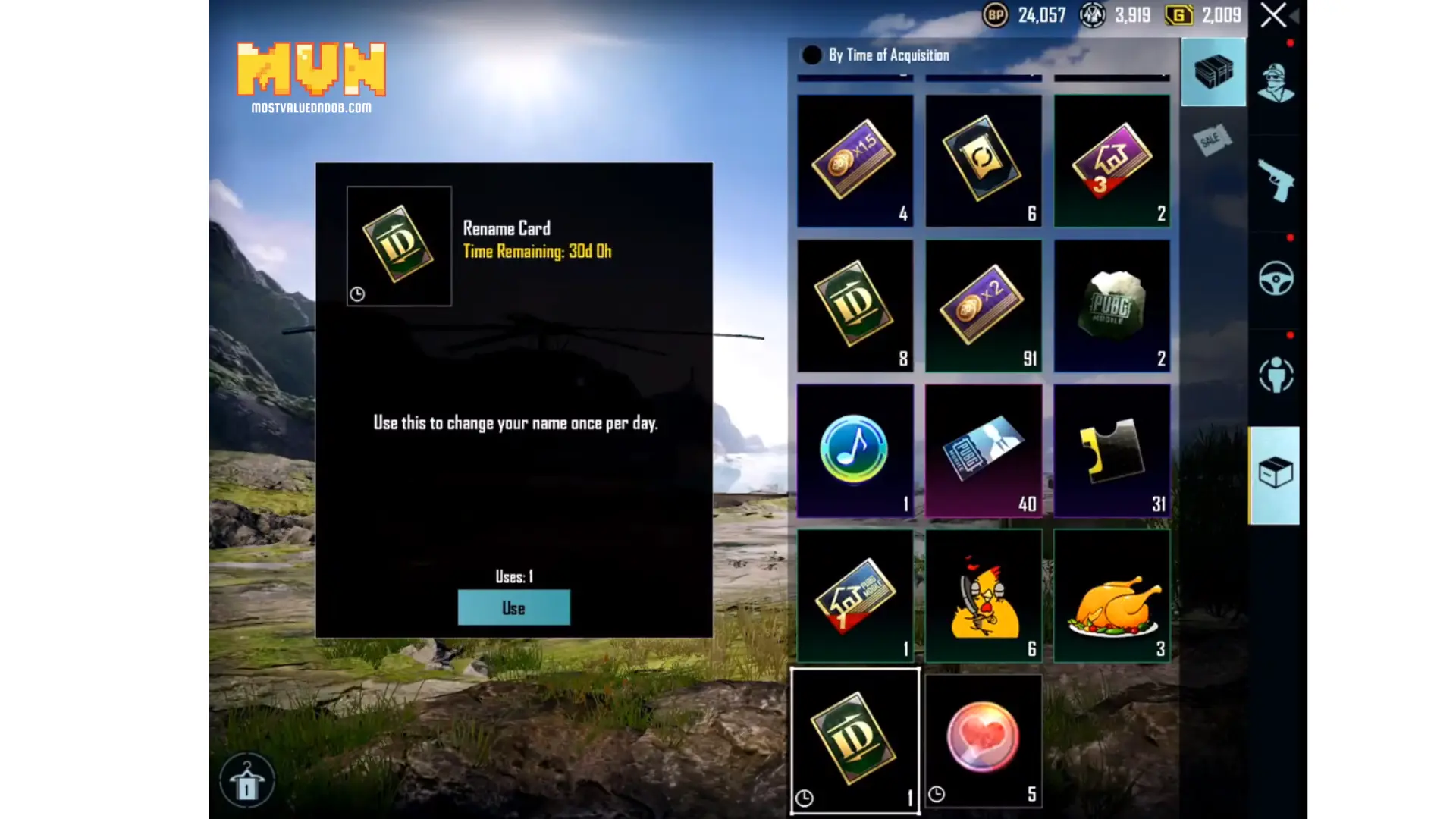 When you don't log in to your account for a few days, there are a set of challenges that return. These challenges are comparatively easy to complete and once you gain 400 activity points from them, you can grab a free rename card.
Method 4 – Take Part in Certain Events to Grab a Free Rename Card
PUBG plans to send updates to its users from time to time. These updates not only contain new and exciting features but also increase your chances of receiving a free rename card.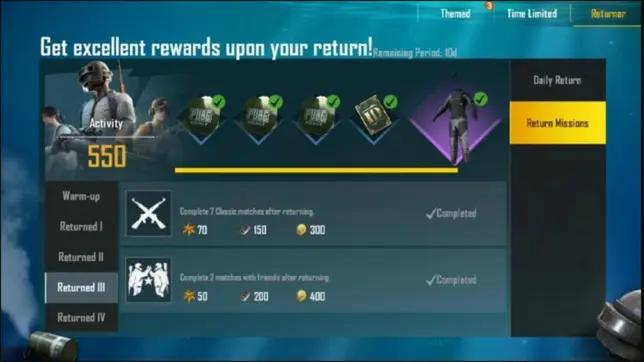 To check whether you got lucky, here are the steps:
Head to the "Events" section when you receive a reward.
From there, go to the inventory to check if your gift box is available.
If it is, open it. If a free rename card pops up from your gift box, you can now use it
Method 5 – Purchase a Rename Card by Completing Crew Challenges
PUBG recently released a new feature known as 'Crew Challenges'. Players can create a crew consisting of up to 6 players and compete with other crews to win rewards.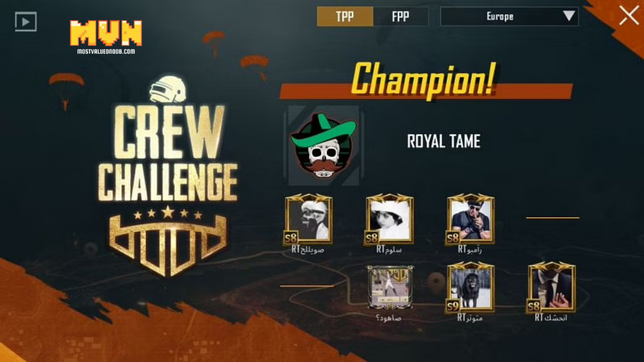 By completing the specified crew challenges, you can avail a rename card for yourself.
NOTE: You will have to spend 200 crew points to grab a rename card.
How to Reset Your Name:
Now, onto our main problem which is: How to change your name on PUBG Mobile or PC.
If you've tried out any of the methods stated above and have succeeded, then follow the steps given below to change your name.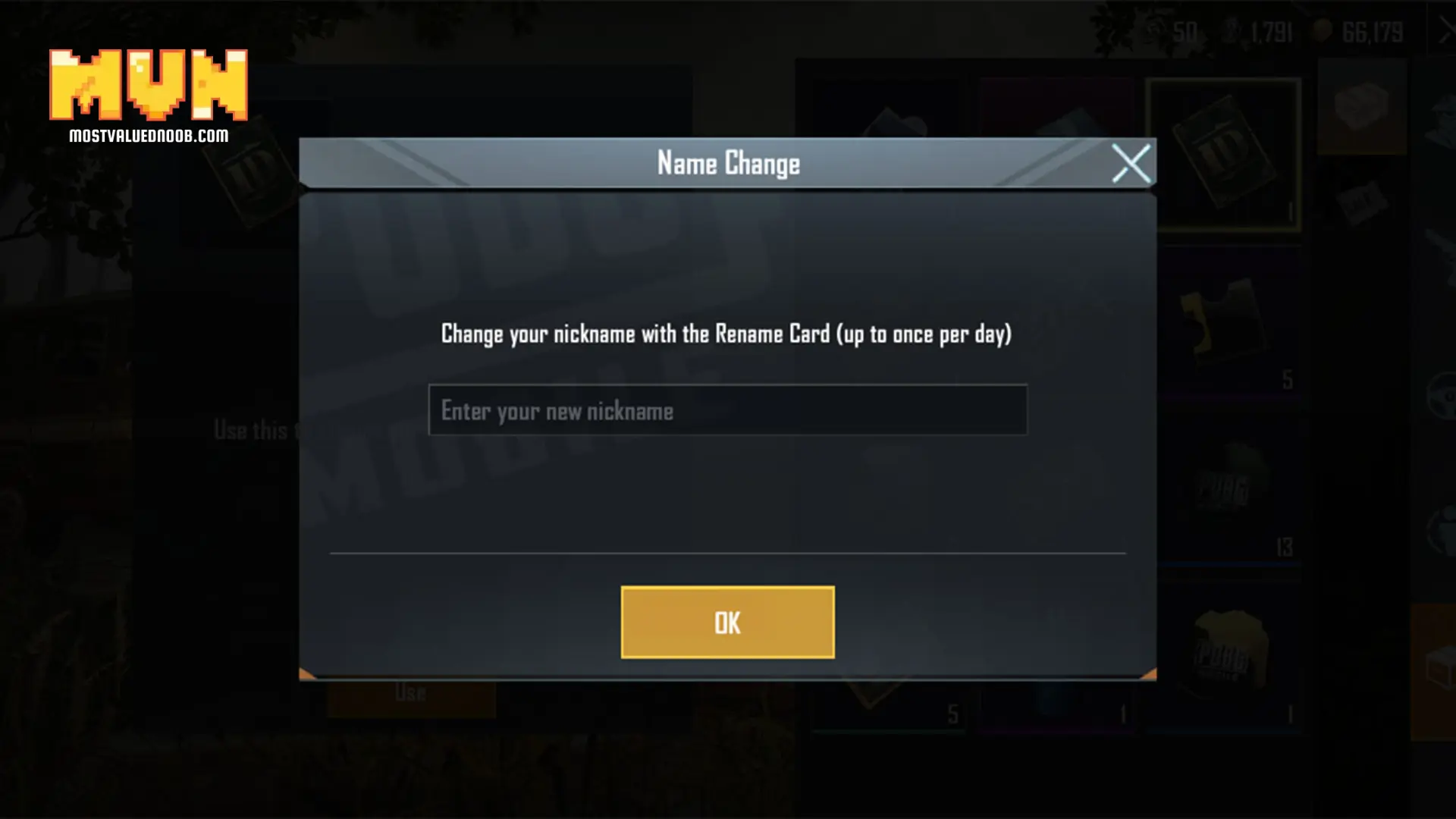 Open the app; you'll automatically be redirected to the main menu or home screen.
From there, click on the "inventory" tab present at the bottom.
Once you've opened the inventory, you'll see different icons placed on the right-hand side.
Click on the "crate" icon (the last icon on the list).
Select the Rename card and click Use.
After you're done, click OK.
NOTE: You can reset your name once per day. Also, if you're trying to change your current name to one that is already in use, then you won't be able to use it.
How Should Your Ideal Name on PUBG Be?
If you're having trouble thinking of the perfect name or gamer tag for yourself, don't worry, here are some ideas that you can use.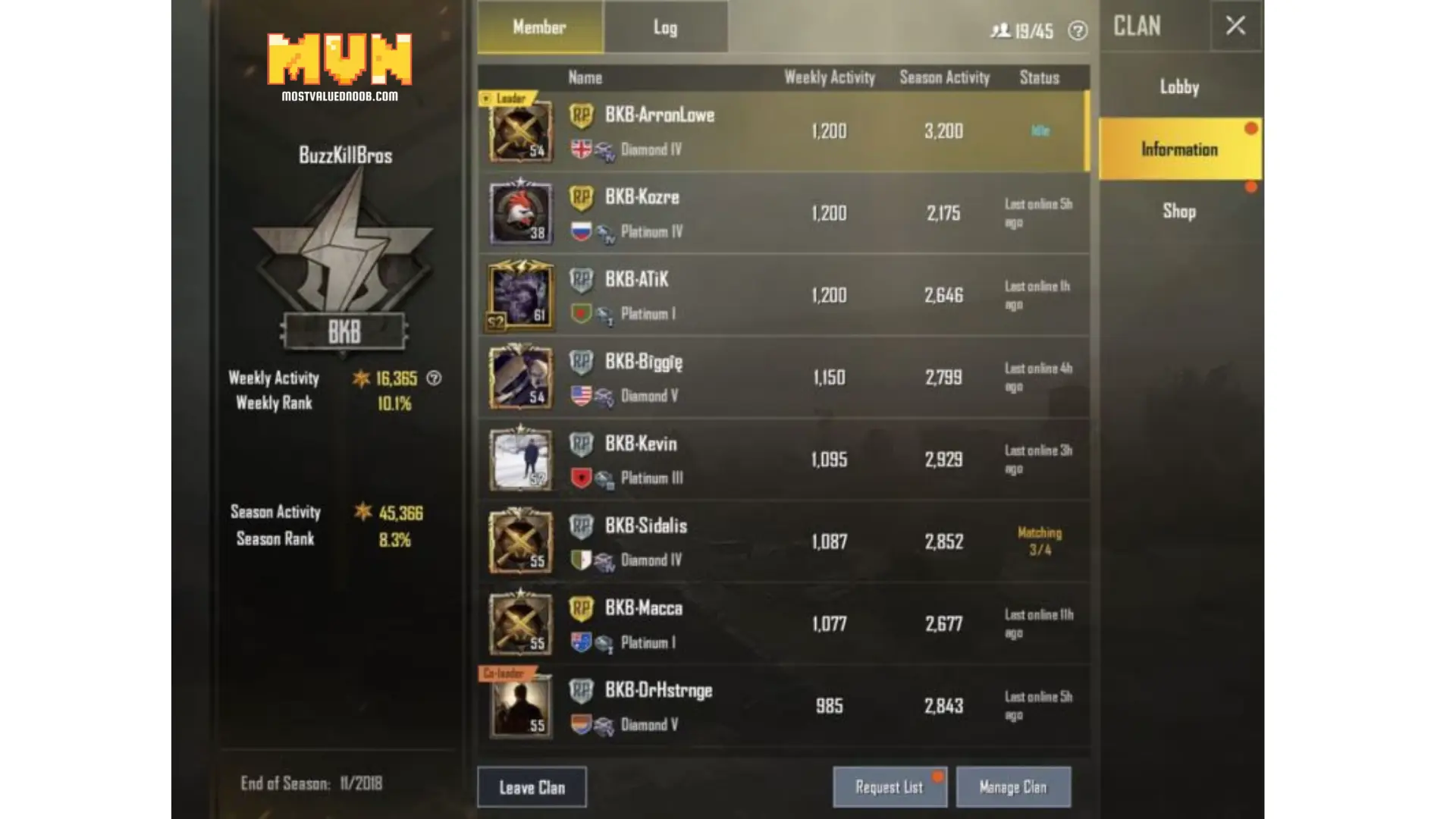 Try to think of a name that is in sync with the genre of the game, for instance, since the genre of PUBG is Action-Adventure, you can think of a name that goes like "KillingMachine" or "Slayer".
Your gamer tag can tell a lot about you. While thinking of a name, don't come up with something rude, racist, or abusive. This only tends to ruin your personality making fellow gamers conscious about you.
Be mature when picking a name for yourself.
Try to think of a name that matches your overall personality such as "CoolGunner".
Conclusion:
You can change your name on PUBG Mobile or PC using rename cards. These cards are either given out free by the game or require a set of challenges to be completed. Anyhow, once you receive a rename card for yourself, try to keep a name that is punchy, cool, and unique. This helps in attracting the attention of fellow gamers and they look forward to making you their gaming buddy. Happy Gaming!
Abdullah Tariq, the founder of this site, is a passionate gamer and loves sharing his knowledge about gaming hardware and accessories. He is also a software engineer whose ultimate goal is to develop gripping titles.