The gaming revolution brought about many changes in recent games, not only in terms of graphics but also, in the addition of exciting items for players as well. Take battle passes, for example, it introduces the player to the concept of completing challenges to earn rewards. These rewards contain outfits, skins, and whatnot.
Apart from this, new games have also introduced certain items such as outfits that allow the players to customize their character and make them stand out from the rest of the pool of gamers. For some games like PUBG, these items can be brought in more than one way, in this article I'll be enlightening you on how to get clothes in PUBG.
Why is it Important to Buy Clothes in PUBG?
As I mentioned above, the gaming revolution brought about many changes. Clothing items are one of them. Such items allow you to customize your character in a unique way that makes it stand out from the rest of the gamers. Fashion has found its way in the gaming industry as well and many people dress their characters in a way that puts out a fashion statement.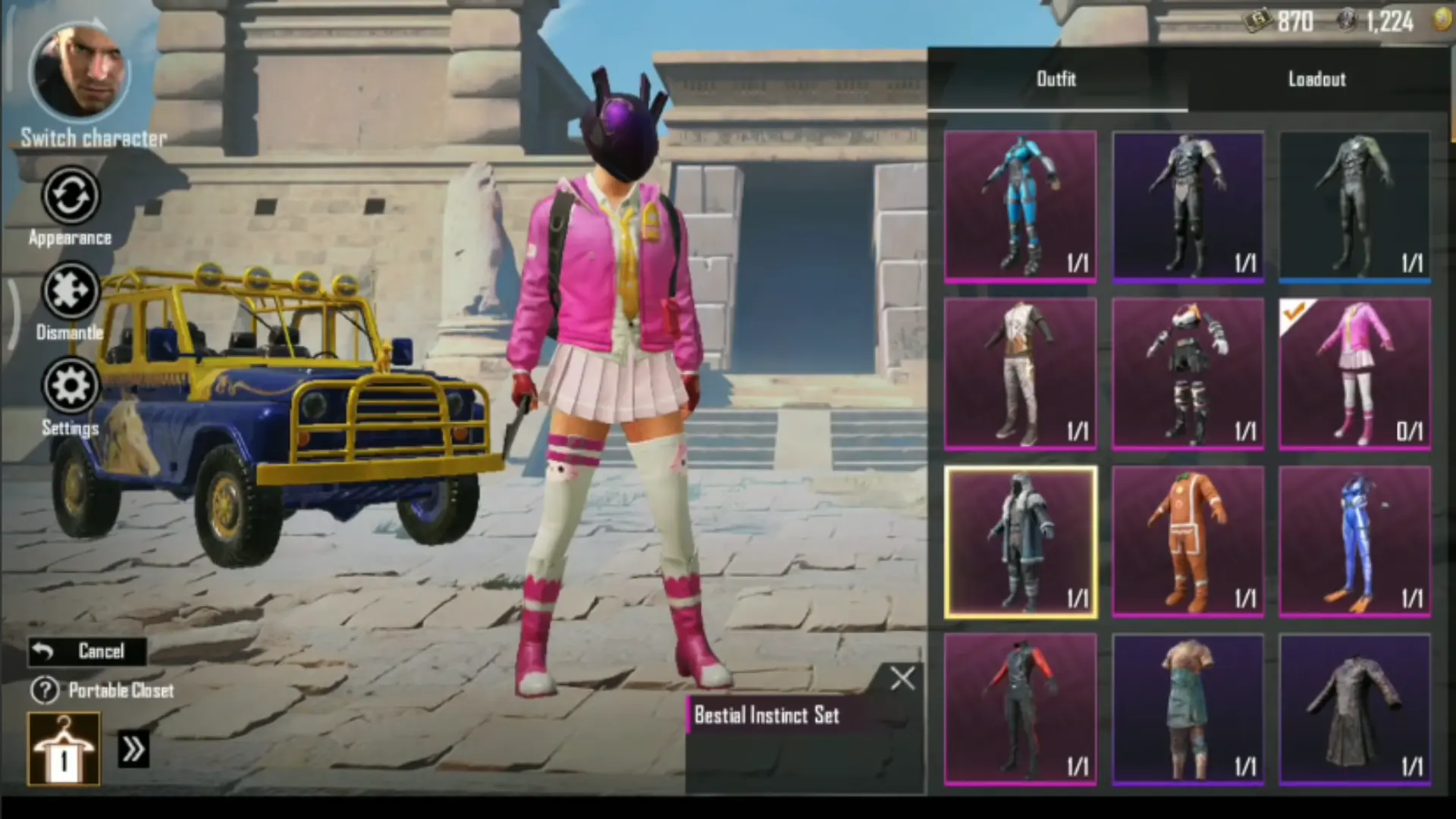 Getting Clothes in PUBG:
Clothes can be bought by various methods when it comes to PUBG, below I'll be discussing these methods.
Completing Daily Mission to Earn Rewards:
PUBG grants its users a set of challenges every day. These challenges are of different types and are quite easy to achieve as well. After the completion of these challenges, you'll be rewarded with different items (clothes, cosmetics, etc.) that will allow you to customize your character.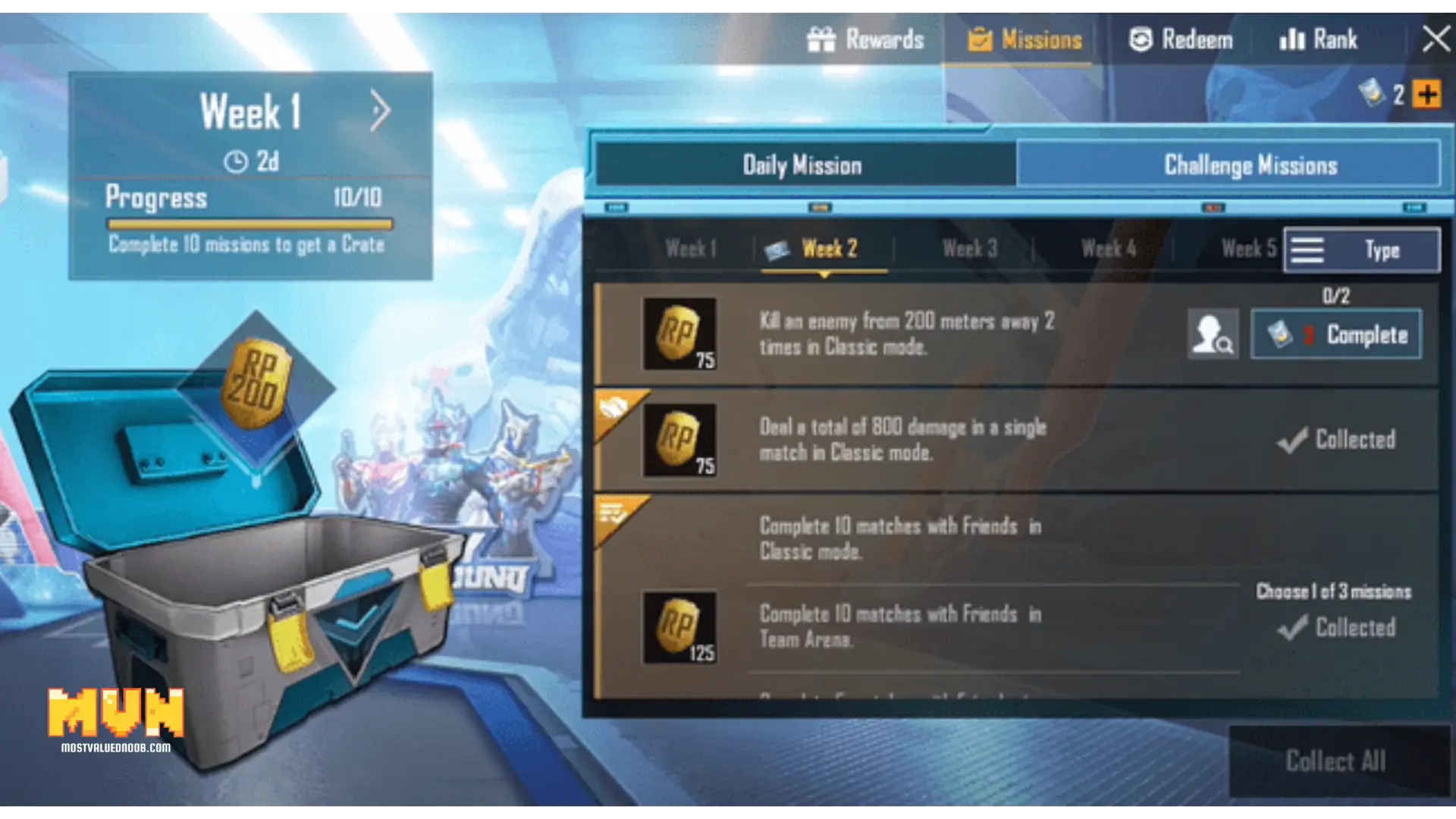 Earning Battle Points to Grab Clothes:
Battle Points is the in-game currency when it comes to PUBG. Battle Points or BP can be earned through the completion of specific challenges and missions. After you've earned a considerable amount of battle points then you can go on to buy Soldier Crates for yourself. Soldier Crates are a kind of gift box in PUBG that contain items such as clothes, skins, etc. These crates, on one hand, provide you with items that will help you customize your character but on the other hand, the items that you receive from these crates are not that appealing in terms of clothing.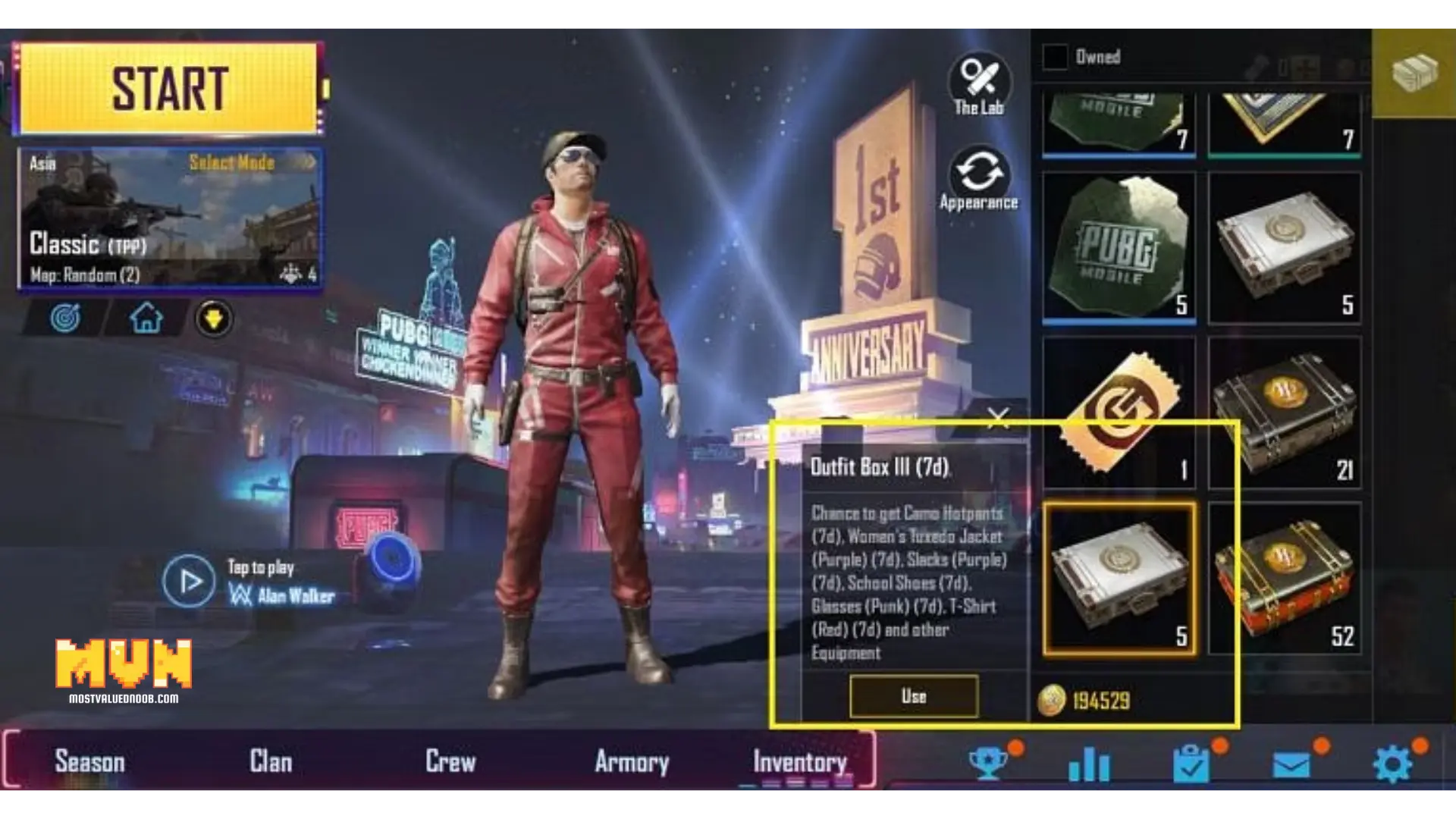 However, expensive crates are also available in the game that contains random items which are relatively rare in PUBG. These crates are known as Pioneer Crates. If you want to customize your character in style, then you should go for Pioneer Crates.
Grabbing Clothes by Purchasing Crates:
Crates are also a good source of clothing gear in PUBG. These crates can be bought by spending your Battle Points or BPs. Soldier Crate is the most common among PUBG users but contains common clothing items, apart from that, there are other crates available on PUBG as well like Pioneer Crate. However, according to the game's rules, you can only purchase six crates a week by spending your BPs. The price of the latter crate is relatively more expensive than the former. For example, if you buy your first crate of the week, then you'll have to purchase it for 700BPs, but if you're buying your second crate of the week, then you'll have to purchase it for 1400BPs.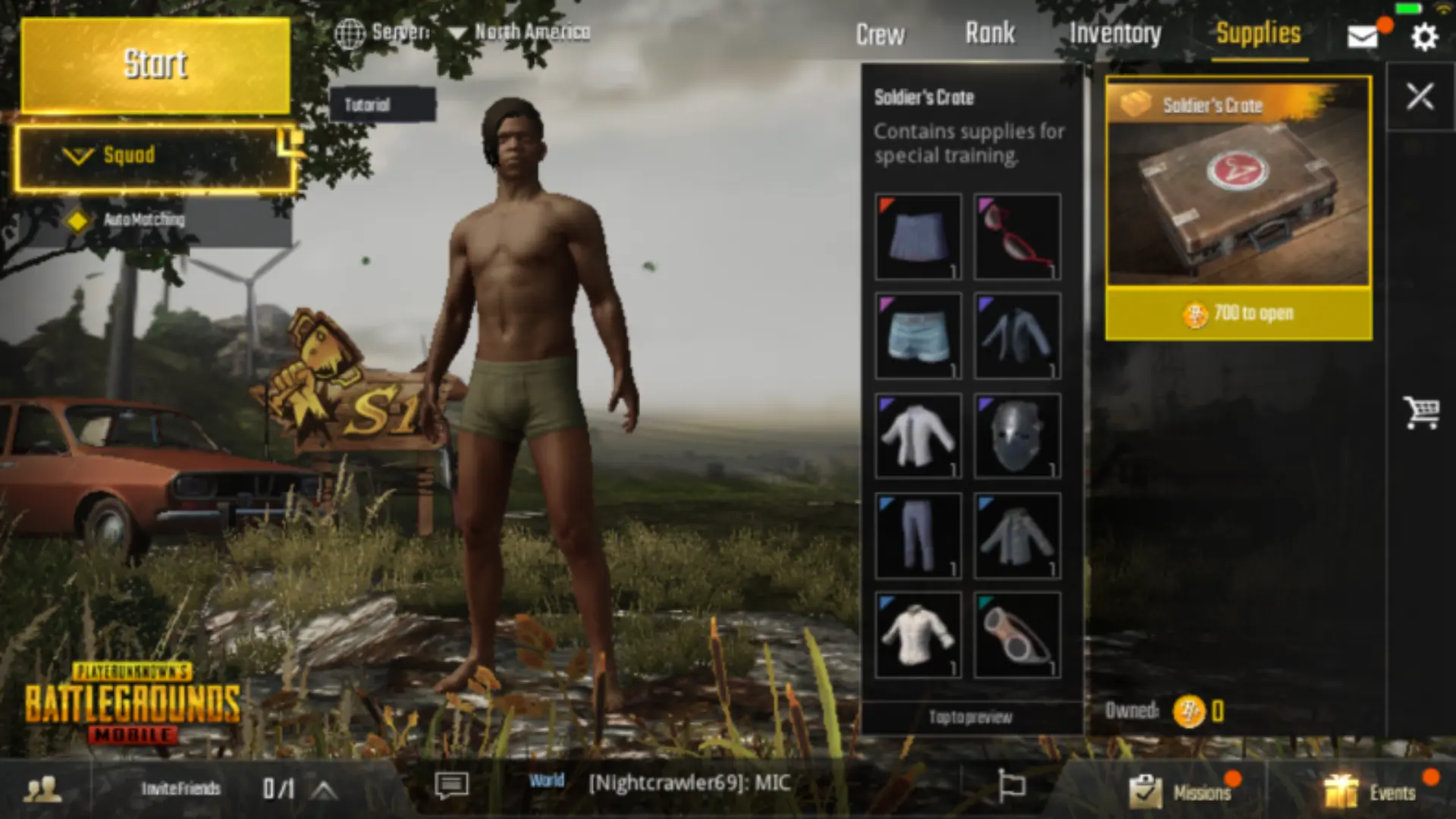 If you're a PC player and want unlimited extension when it comes to buying crates, then you'll have to head on to the Steam Marketplace where there are crates of different categories available for you. The same rule applies for console gamers but they would have to make a transaction in their respective stores.
NOTE: To buy these crates after your limit of 6 has passed, you'll have to pay with your real money. Typically, there are eleven different types of crates available on the Steam Marketplace that sell out for $2.50 each.
Signing in Daily to Earn Rewards:
If you're a regular PUBG player, then I'm sure that you would be familiar with the fact that PUBG gives out rewards just for signing in daily. These rewards mostly contain Battle Points as well which can be used to buy either soldier crates or clothes from the "Supplies" section in PUBG's main menu.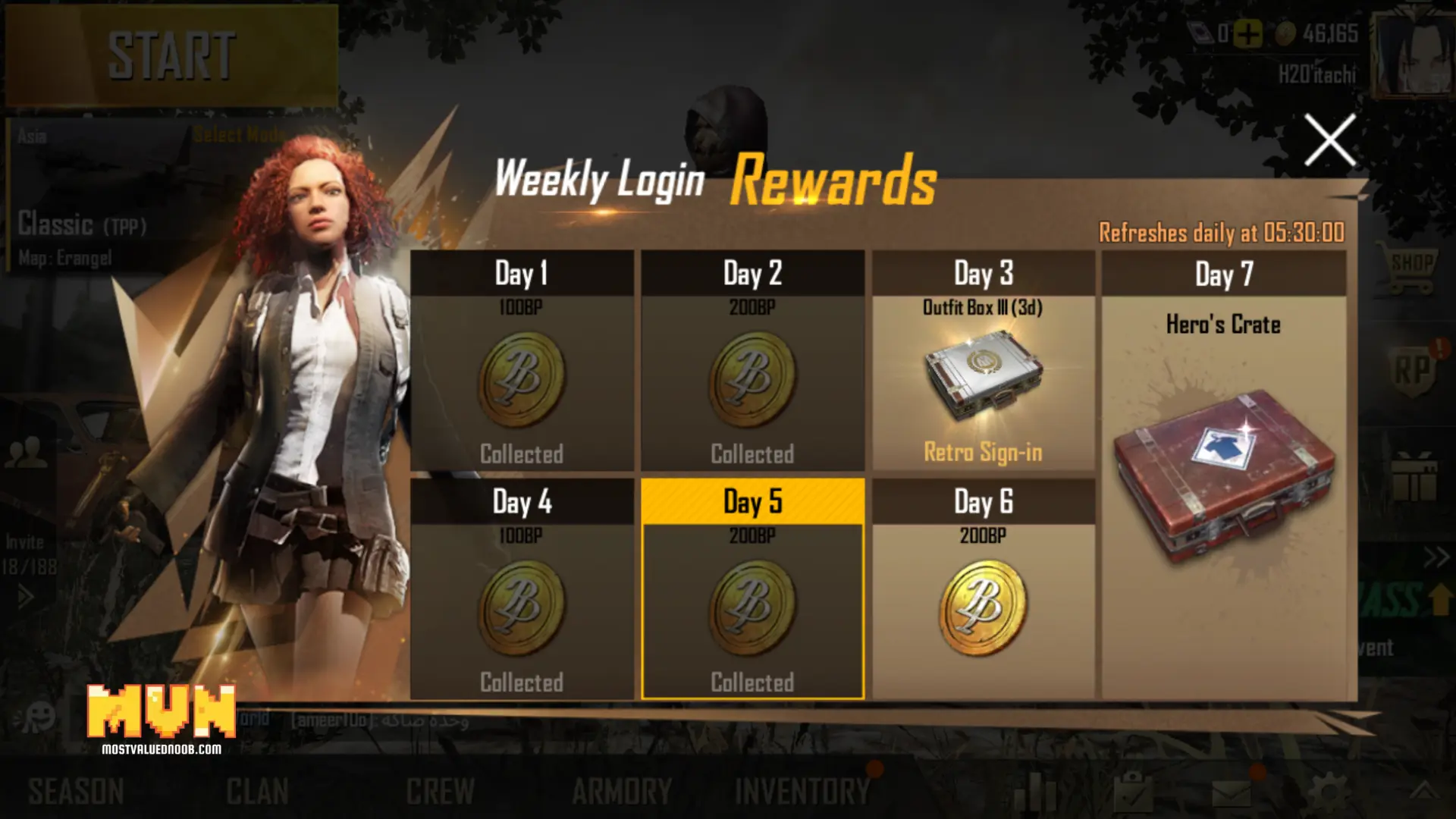 Grabbing Clothes from PUBG Events:
PUBG tends to hold events from time to time. These events contain a set of challenges that the players must complete earning some exciting gear for their character. These challenges are, however, different from the set of challenges that you usually receive in "Daily Missions". So, the completion of these challenges can either be hard or easy for you depending on your skillset as a player. If you ask me, striving to complete these challenges is a must if you're looking to get your hands on unique, stylish, and attractive gear for your character.
Grabbing Clothes via Loot:
You can also earn battle points in lump-sum amounts depending on the quality of your gameplay. If you're surviving in the game for a good amount of time with impressing kill counts, then you'll be awarded battle points that come in bulk. These battle points, in turn, can be used to buy clothes, outfits, etc. for your character.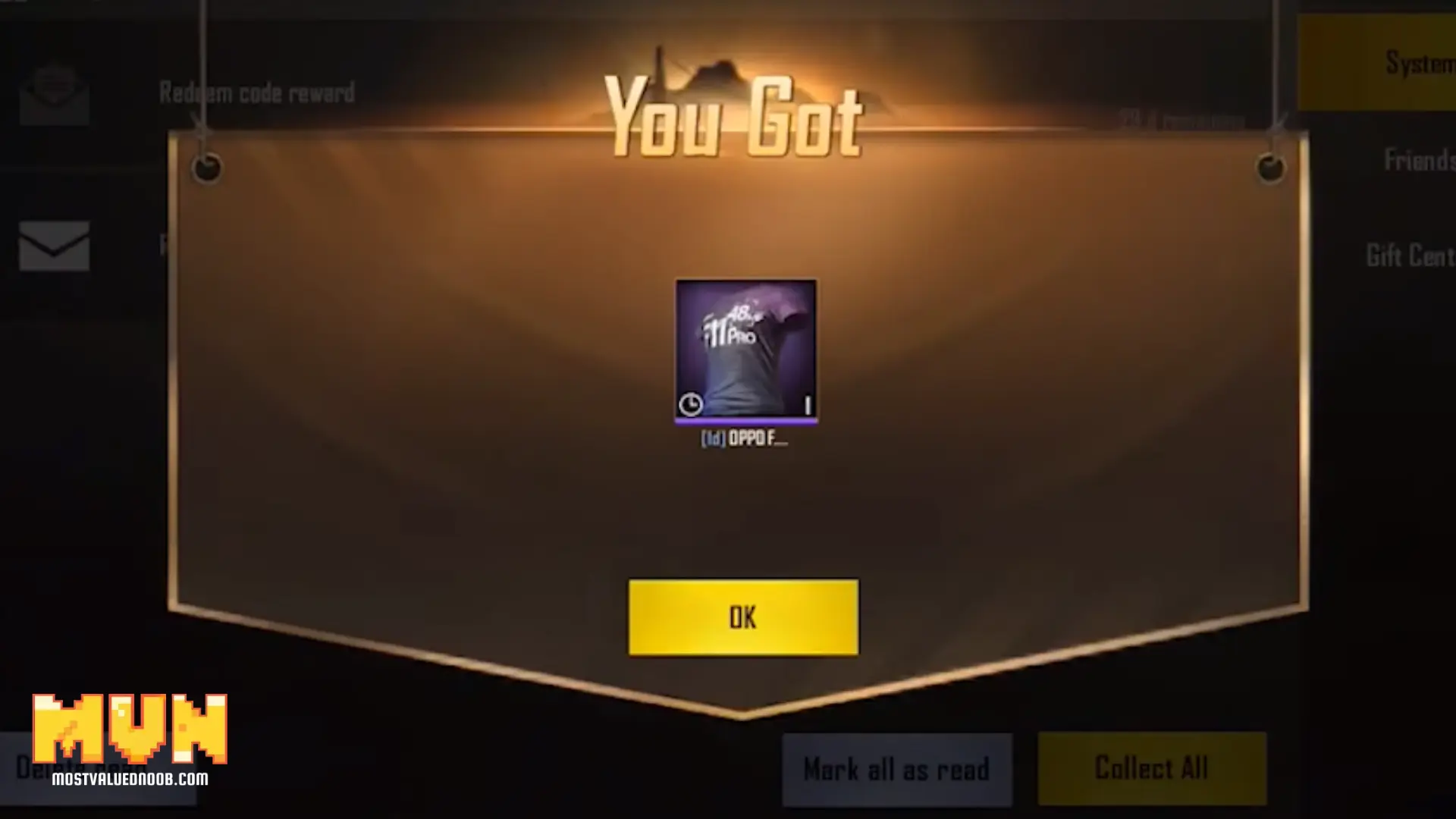 However, if you're playing PUBG on a computer or a laptop and looking to buy a clothing item, then you'll have to head on to the Steam Marketplace to buy that item for your character.
Apart from that, you can also grab Pioneer Crates with the help of these Battle Points that you earned from your gameplay. Pioneer Crates are expensive as compared to Soldier Crates but contain the rarest customization gear as well. This would allow you to get your hands on the rarest items in the market.
Using your Real Money to Buy Clothes in PUBG:
PUBG also grants its users the choice of spending real money to grab clothing items of their choice. By summing it all up, there are a few methods that you can use to buy clothing items for your character, that too, of your own choice.
Purchasing Unknown Cash (UCs) to Buy Clothes:
UC or Unknown Cash is also an in-game currency of PUBG, alongside Battle Points or BPs. UCs can be bought by paying money via trustable third-party apps such as AppKarma (Check out how to buy UC in PUBG). These UCs can be used to buy rare clothing items containing crates from the "Shops" section in PUBG's main menu.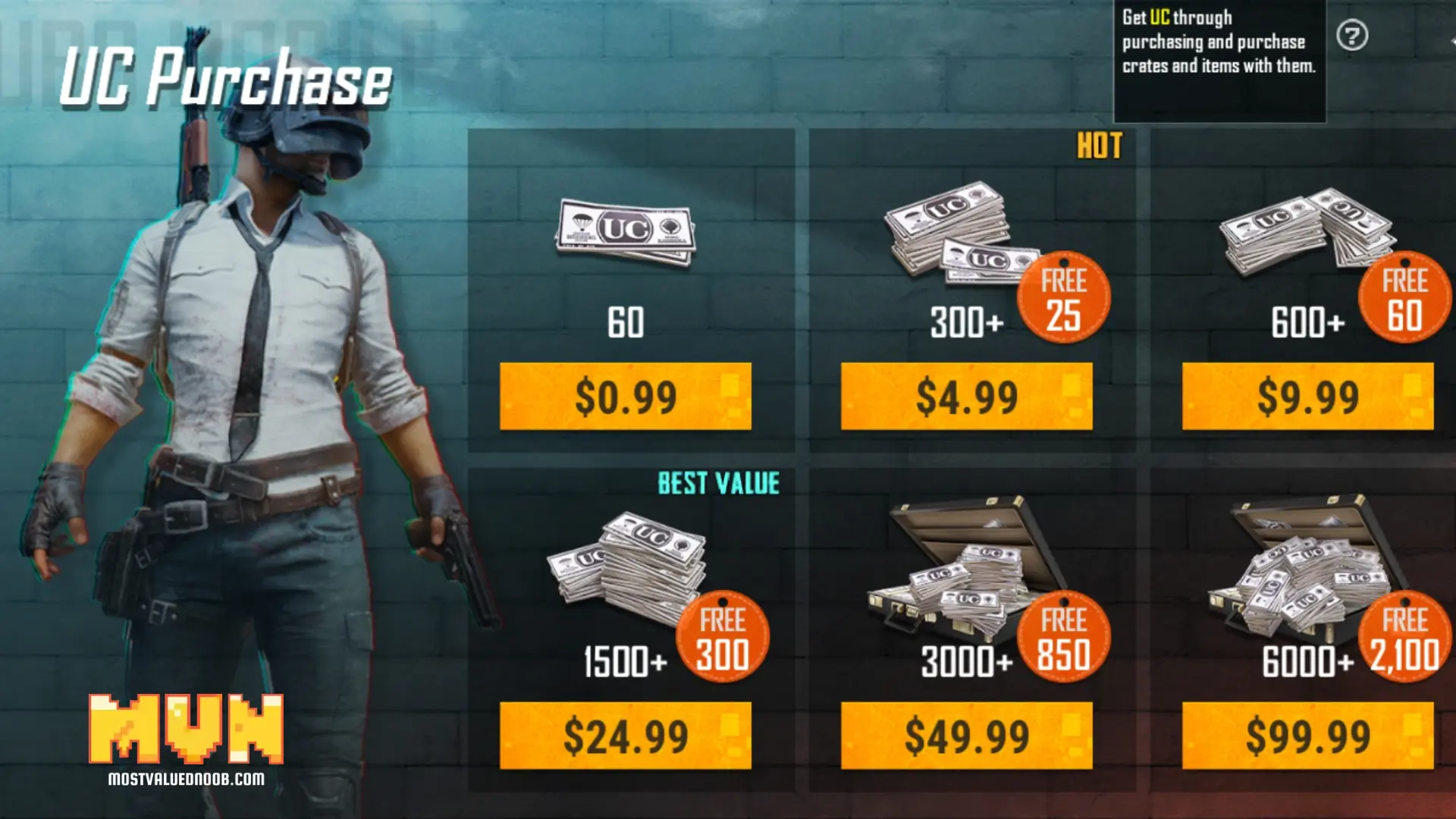 If you're not willing to pay money to buy UCs, then you can use AppKarma and such sites as they pay you to complete certain challenges, this earned money can be used to buy UCs in PUBG. However, be aware of some third-party UC-generating apps. Here are some methods of getting free PUBG UC.
present on the internet as they are not only fraud but are prohibited by the Official PUBG Team as well.
If you're a PC or a console player, then the method of buying clothes is going to be different for you.
Spending Real Money as a PC or a Console Player:
Since PUBG is a cross-platform game so those who play PUBG on a PC or a console can benefit big time!
PUBG allows its PC or Console users to purchase crates even after the limit of buying-six-a-week has passed. For this, the players would have to log on to their console or PC's respective stores and carry out the transaction. To give you a taste of what you have on your plate, let me give you an example of PC players, for PC players, there are eleven categories of crates that are $2.50 each. Here is a list of these eleven crates that you can grab if you're on PC:
Survivor Crate
Aviator Crate
Wanderer Crate
Militia Crate
Biker Crate
Equinox Crate
Gamescom Invitational Crate
Desperado Crate
Raider Crate
Fever Crate
Triumph Crate
Grabbing Clothes by Event Pass:
PUBG introduced the concept of Event Pass recently, in which you'll have to grind in-game and complete tiers included in the Event Pass to earn a variety of items, these items will also contain clothing gear for your character. The Event Pass contains tiers that are free and, tiers that are locked unless you pay for the Event Pass. However, there is a major downside to the Event Pass. Paying money for it is understandable but, even if you pay for the Event Pass and get access to all the exclusive items included in it, you'll still lose it all by the end of the season. In other words, all the items that you earn by completing the challenges and leveling up your tiers will expire by the end of the season and will vanish from your inventory by the start of the next season.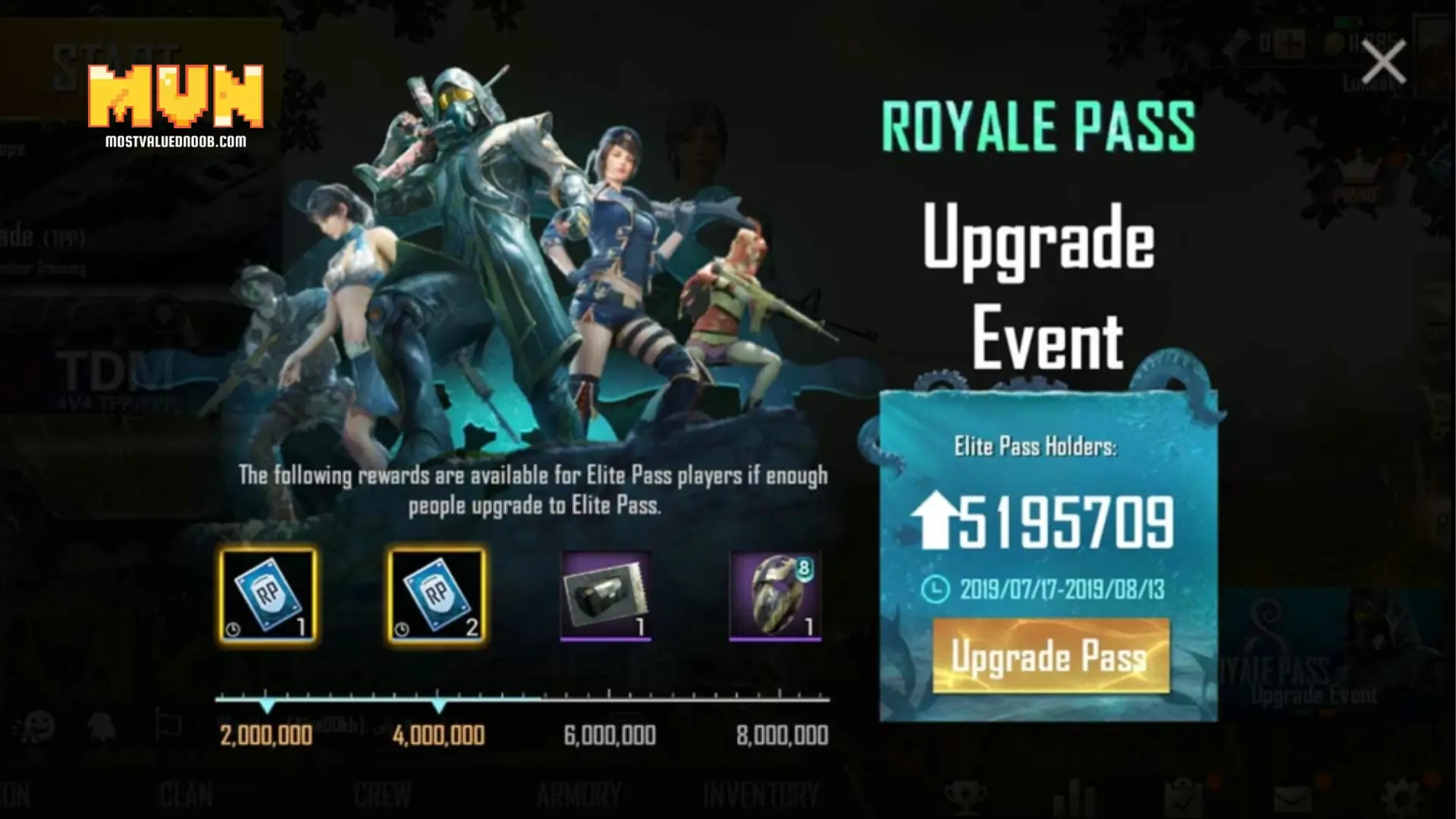 Many players have raised questions about this new idea of the Event Pass just because of this issue as it is disrespectful to the customer that he/she will have to pay $10 for a pass that will last only for a couple of weeks.
Fashion Makes You Look Bold:
Fashion has always been about making a statement, being bold. So is the case when it comes to customizing your character as well, clothing gear for your character in PUBG can be bought with various methods. Here's some advice for you, "Put a grain of boldness while customizing your character".
Abdullah Tariq, the founder of this site, is a passionate gamer and loves sharing his knowledge about gaming hardware and accessories. He is also a software engineer whose ultimate goal is to develop gripping titles.