With millions of downloads under its belt, Pubg is one of the most easily recognizable names in the gaming industry. It is among the pioneers of the battle royale genre and is quite popular among gamers of every age group and gender. With that being said, bugs like pubg black screen launch keep appearing now and then, and when they do, they become a pain in the neck for Pubg gamers. Today, we intend to discuss how you can get rid of this glitch and enjoy smooth gameplay. Let's get started right away!
Steps to Fix PUBG Black Screen on Launch:
It's no secret that with every launch of an AAA game, glitches also find their way to annoy the users. Whether you are an avid gamer with years of experience or are just getting started with the game, glitches can happen to your device and put your gaming experience down in flames. Any person who has ever played Pubg will tell you how annoying these glitches are and it seems that there is no way you can get rid of them. Also, check out the PUBG New State cannot connect to server error fix.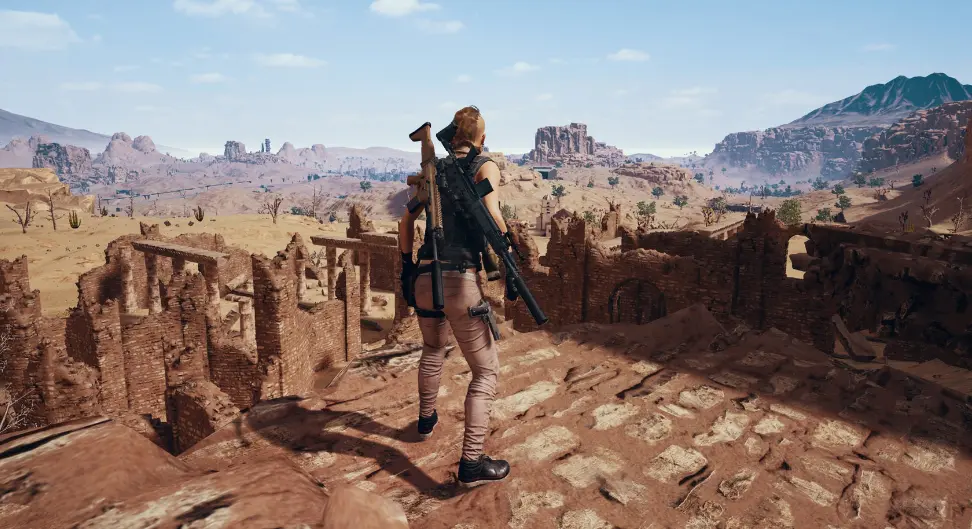 The black screen on launch problem in Pubg refers to a bug that leaves your screen black while you are gaming. Of course, it could be quite frustrating for the gamers as they may get killed during the time the black screen appeared. Even if you don't get killed, this black screen is still quite irksome for gamers.
When it comes to PUBG black screen on launch issue, there are plenty of effective workarounds that users have tried and ended up getting rid of the black screen problem. Let's discuss those solutions in detail but before diving into it, I would recommend to make sure that your PC or Laptop meets the PUBG system requirements.
1. Update the Game:
The simplest thing that you can do to avoid the black screen problem is to update your game. We know that it may consume a lot of your time, but this is the most effective thing that you can do to make Pubg run smoothly on your PC, and has been recommended on many gaming forums.

The game was quite vulnerable to bugs right from the day it was released. This is why we keep experiencing glitches now and then, especially during the early days of every season. From sound glitches to driving glitches, Pubg has been criticized for plenty of glitches over the past few years.
Once you have successfully updated the game, restart your PC and then return to the game. If the issue persists, you may want to consider trying our other solutions.
2. Adjust Display Settings:
If you encounter a black screen problem, consider adjusting display settings to experience smooth gameplay. For this purpose, head to "Display Settings" and change the scaling. And yes, take time to make sure that you have selected a native resolution. Have a look at the best display settings for PUBG to have a smooth experience.
3. Play The Game Through Steam:
You may be surprised to know that running Pubg through Steam can also hit the nail on the head if you are facing the Pubg black screen issue. For those of you who are not aware of Steam, it is a video game digital distribution service that allows users to discuss, play, and create games. Although you can easily open the game via a shortcut on your desktop, it's recommended to open it via Steam to make sure you don't encounter the black screen bug.
To get the most out of Steam, it is recommended to use it with administrative permissions. For this purpose, Right-click on the Steam icon and click on "Properties". Now at the top of the screen, you will be able to see six different tabs. Click on the last tab, Compatibility. Now tick the "Run this program as an administrator" box and confirm the changes.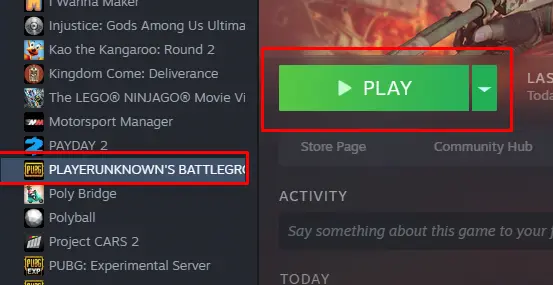 4. Remove Custom Launch Options:
If you remember changing the Steam configuration settings regarding the launch recently, consider disabling them all. Some of them may work for you, but in order for you to establish a blank slate, you may want to remove them all for the time being. If you later find out that it was not the culprit, you always have the option of restoring them. If you want to disable custom launch options in Steam for Pubg, here is how you can do it:
Click on Steam and then go to the Library.
Now, you'd have to right-click and then see the properties.
Now choose " Set launch options" and then go on to delete all the options.
They will ask you to confirm the changes. Click on "Ok" and then restart the game and Steam.
5. Disable All Background Programs:
It goes without saying that background programs can make a whole lot of difference when it comes to gaming. Any hardcore Pubg gamer would tell you how they can ruin your gameplay. So, it is a good rule of thumb to perform a clean boot to make sure that only system programs are running in the background. In this way, you eliminate another reason why the black screen problem was occurring. Check out the complete process on WindowsReport.
6. Update Windows 10 on Your PC:
Windows 10 updates have rarely caused any problems for Pubg gamers. However, experts suggest that it is a great idea to update to the latest Windows version. So, make certain to see whether there is any update available or not.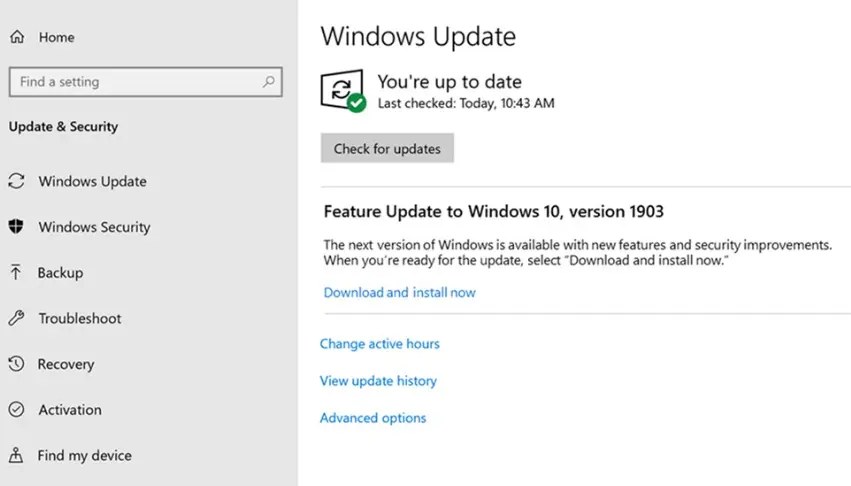 If you want to update the game, here is how you can do it:
Search for the updates in the Windows search bar. For this purpose, type "Update".
Now check for the updates and if you find an update, go for it.
Finally, restart your PC to apply the update properly.
7. Check Your Internet Connection:
More often than not, it is your internet connection that is responsible if the game is not running smoothly. In the case of a black screen on startup, an internet connection is not usually the culprit. However, it is a great idea to switch to a faster internet connection that will save you from the headache later on.
8. Reinstall the Game:
Finally, yet importantly, if nothing seems to be working for you, reinstalling the game is the last resort. If you have been experiencing the black screen glitch a lot lately, know that reinstalling the game can bring a remedy to this problem. You can use Steam to reinstall Pubg. However, it can take an awful lot of your time as installing it will consume a lot of your time. However, it works fine most of the time, which means that the cake is worth the candle.
Abdullah Tariq, the founder of this site, is a passionate gamer and loves sharing his knowledge about gaming hardware and accessories. He is also a software engineer whose ultimate goal is to develop gripping titles.