Battle royale games have garnered quite a lot of popularity recently. Developers are launching more and more battle royale games week in, and week out, leaving gamers glued to their mobile phone screens. While discussing battle royale games, you cannot just leave Pubg behind. With millions of downloads, it is one of the most widely played games on the internet. Thanks to its immense popularity, the developers didn't take long to launch Pubg New State for those wanting a more realistic gaming experience. However, bugs like Pubg New State cannot connect to the server have offended quite many gamers.
Although Pubg New State is played by millions of gamers worldwide, there's no denying the fact that everyone hates Pubg New State cannot connect to a server glitch. Whether you are new to Pubg or have been playing it for months, this glitch may occur and when it does, it boils the blood of the gamers. But why does this happen? And how to fix it when it happens? Today, that would be the premise of our discussion. Also, check out the best settings for PUBG.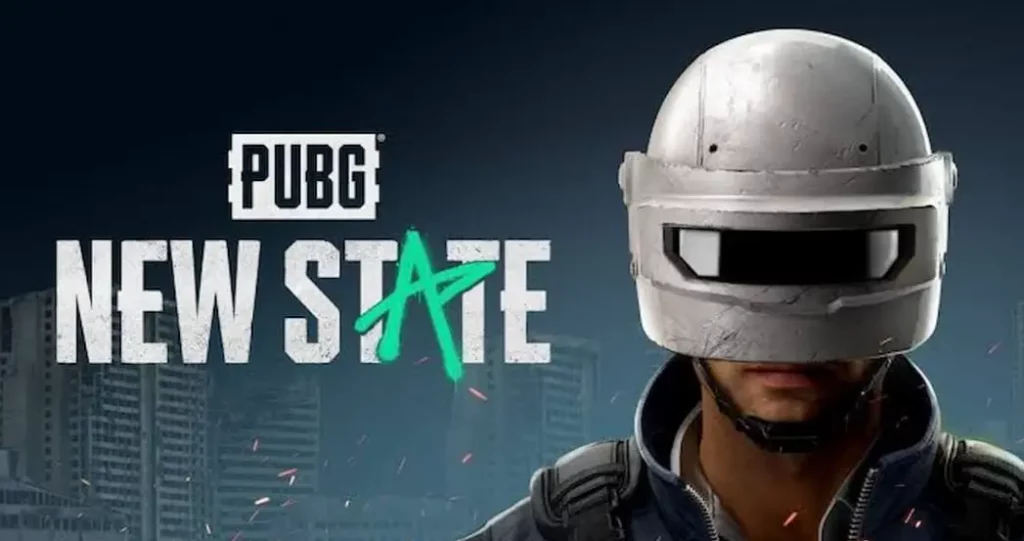 Pubg New State Cannot Connect to Server – Why Does It Happen?
Due to the unparalleled success of Pubg, the release of Pubg New State was highly anticipated. Users were waiting anxiously to play Pubg New State and test its features and weapons to find out how it stacks up against Pubg mobile. According to an official statement by Krafton on social media, the game was supposed to be available to download at 4:00 UST. However, due to some technical problems, some users managed to install it before its release time.
However, it was available to install on the devices of some users only. Expectedly then, those gamers were on the moon since they got the luxury of trying out and enjoying the game before it became available for all users. However, their joy didn't last longer as it was only a matter of time before the game started having problems.
In an interesting turn of events, players were able to download the Pubg New State game, but were not able to open it. Of course, this was quite irksome for the users as they were excited about testing out the game. Developers didn't take long to notice this hiccup and soon released an official statement regarding this problem. The tweet said: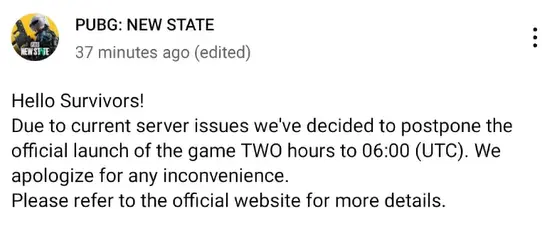 This makes it clear that the server problem that the gamers were facing was the result of this tweet. The developers of Pubg New State delayed the release by two hours, and if you opened the game during those two hours, the game could not load because of server issues. Even when Pubg New State was available on the Google Play Store and iOS App Store to download, gamers were just sitting on the fence since they could not open the game.
Fans were looking for answers after the initial temporary failure to play the game. So, another statement was released on Pubg's official website later on.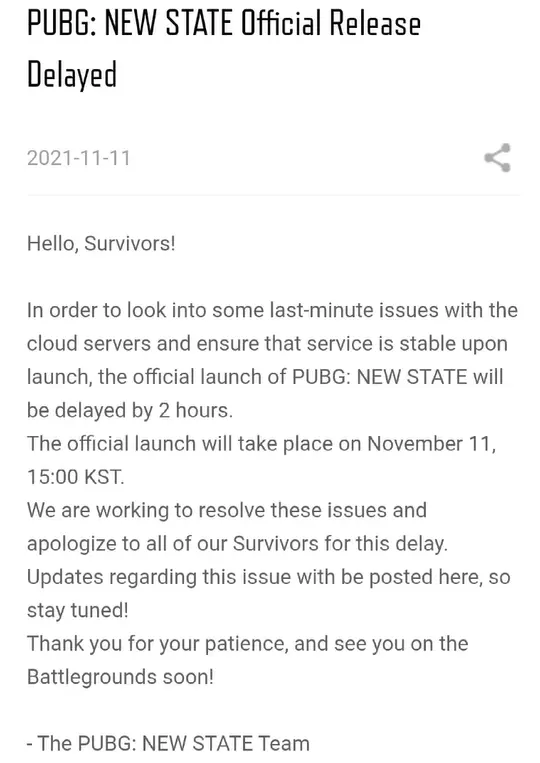 As far as the downloading is concerned, gamers were able to download Pubg New State seamlessly. Although some gamers did face the issue while downloading, that was due to slow internet speed. So, if you waited forever to download the game, know that the problem is from your end. Once the download was finished, the loading was stuck at 38% and didn't seem to make any progress at all.
Pubg New State Cannot Connect to Server: How to Fix?
As things stand, most multiplayer games don't have a smooth launch. Avid gamers would agree that with the launch, games don't run smoothly more often than not. However, the good news for you is that there is a workaround to almost every problem. To get the most out of Pubg New State and experience a smooth gameplay, you may want to try these solutions.
1. Update the Game:
The server issue wasn't limited to a specific area, gamers from every continent in the world faced this issue, regardless of their region and devices. Thankfully, the officials took immediate action and rolled out a new update to iron out the server issue. Therefore, if you experience a server issue or any other issue like the black screen on launch, the first and foremost thing that you can do to make the game run smoothly is download the updated version of the game.
If you want to update the game, here is how you can do it.
Firstly, exit the game.
Now, open the Google Play Store or iOS App Store depending on your phone.
Then, enter Pubg New State in the search bar and see if any update is available. If yes, click on "Update".
That's pretty much it. Your game will be updated shortly.
2. Use a VPN:
Another solution to get rid of the server issue in Pubg New State is using a VPN service. As of now, there are dozens of VPN applications available to download, and as a cherry on the cake, most of them are absolutely free! However, it is a good rule of thumb to download the one which has a good rating and reviews. So, make sure to go through the reviews thoroughly before downloading a VPN.
After you have successfully downloaded the VPN, open it and connect to a stable server. Most VPNs offer a wide range of servers to choose from, so you can choose whichever you find more stable. However, be mindful that it is only a temporary solution and as soon as the game runs smoothly, make sure to turn the VPN off or else you may end up getting your account blocked.
3. Check Your Internet Connection:
Finally, if nothing works for you, perhaps your internet connection is the culprit. To enjoy a better gaming experience, consider opting for an internet service that offers a faster speed. Switching to mobile data may also work for you.
Abdullah Tariq, the founder of this site, is a passionate gamer and loves sharing his knowledge about gaming hardware and accessories. He is also a software engineer whose ultimate goal is to develop gripping titles.