It is not uncommon for sim lovers like you to update their Sim's world so as to make them look fantastic. This article covers the top 14 Sims 4 CC websites that can help you upgrade your Sim's world in terms of style!
Top Sims 4 CC Websites To Browse in 2023
This list of Sims 4 cc websites offers some of the best creations for free. Yep! You don't have to pay a single dime to upgrade your sims.
1. The Sims Resource (TSR)
On top of this list is The Sims Resource. This is a sims 4 ss website that consists of a vast collection of amazing content. This is a site that has been around for a very long time. As a matter of fact, it was my go-to site even in the days of The Sims 1 whenever I needed some custom content.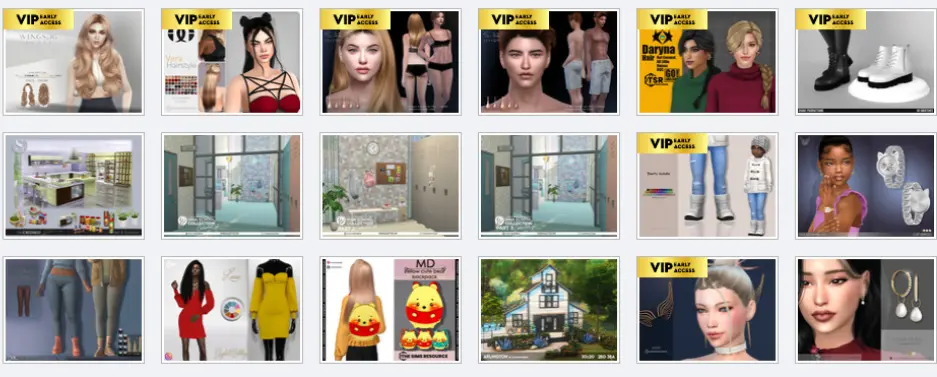 What is really sad is that most visitors now find it bombarded with so many ads which are beyond being comfortable. However, the good thing is that you can actually get rid of these ads by paying a small monthly fee.
If you are looking for Alpha CC then this site is all that you need. However, if you are looking for Maxis match CC then you need to look for some alternate site since there isn't any of it here.
2. Sims4 Updates
If you are looking for a single website that can take care of ll your Sims 4 custom content needs then this is the site that you need to check out.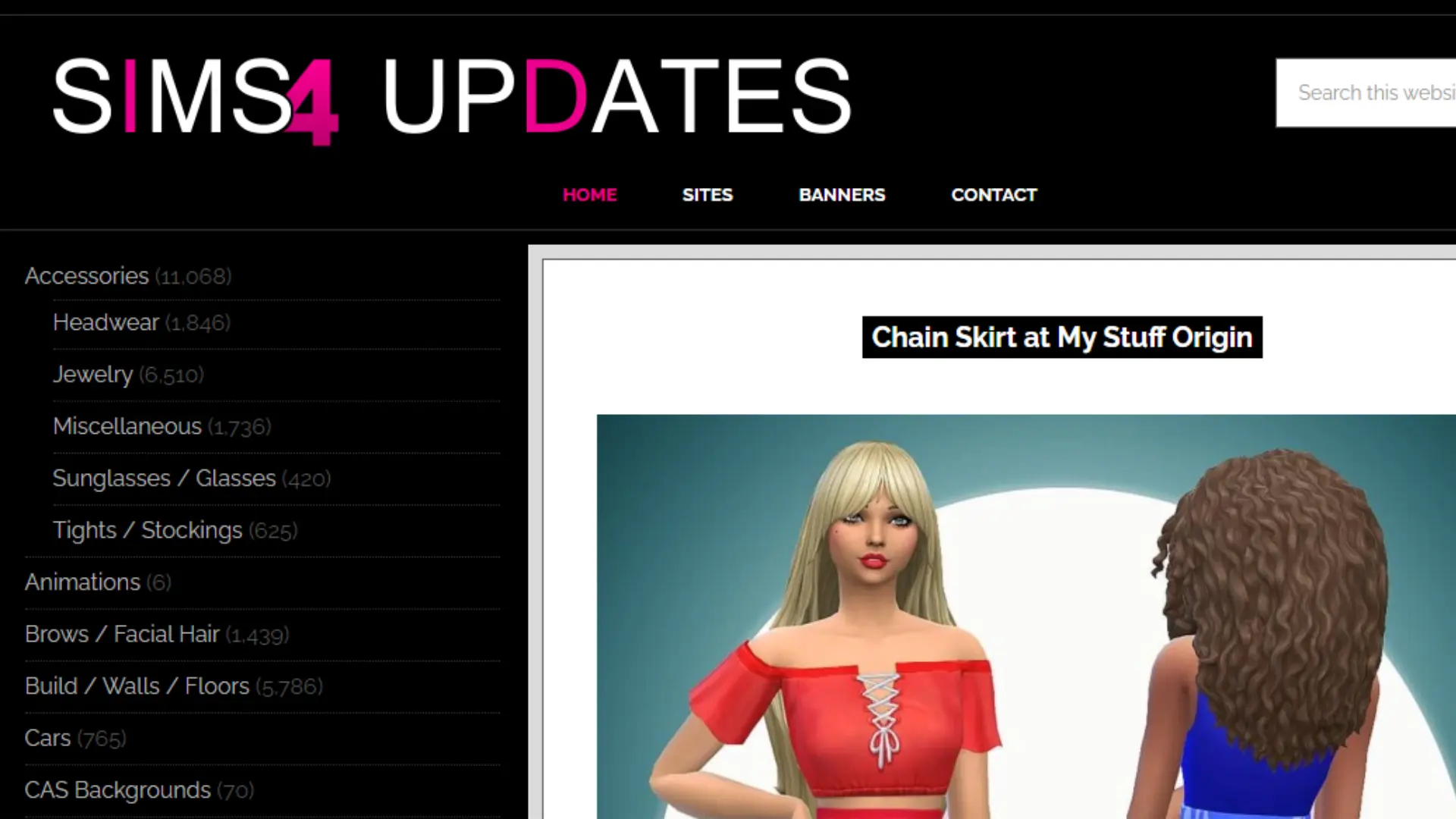 It has a vast and ever-increasing collection of clothing, hairstyles, furniture, and houses along with daily updates. No wonder, most gamers like myself keep coming back to this site for all their CC fixes.
Sims4 Updates is the most comprehensive Sims 4 custom content website that has literally everything that you could possibly ever need.
3. Tumblr
Even though Tumblr is nowhere as popular as it was a couple of years ago, it has a thriving Sims 4 community where you can find a lot of information about this game including the best Sims 4 challenges as well as Sims 4 legacy challenges. One of the most important aspects of Tumblr is that you can actually keep a track of the creators whose content you like and find interesting and you can also have their posts appear on your dashboard. It is a platform where you can share images and also advertise their other platforms such as Patreon, and of course, make friends in the community.
It's worth mentioning here that Sims side of Tumblr has its own name and is called Simblr!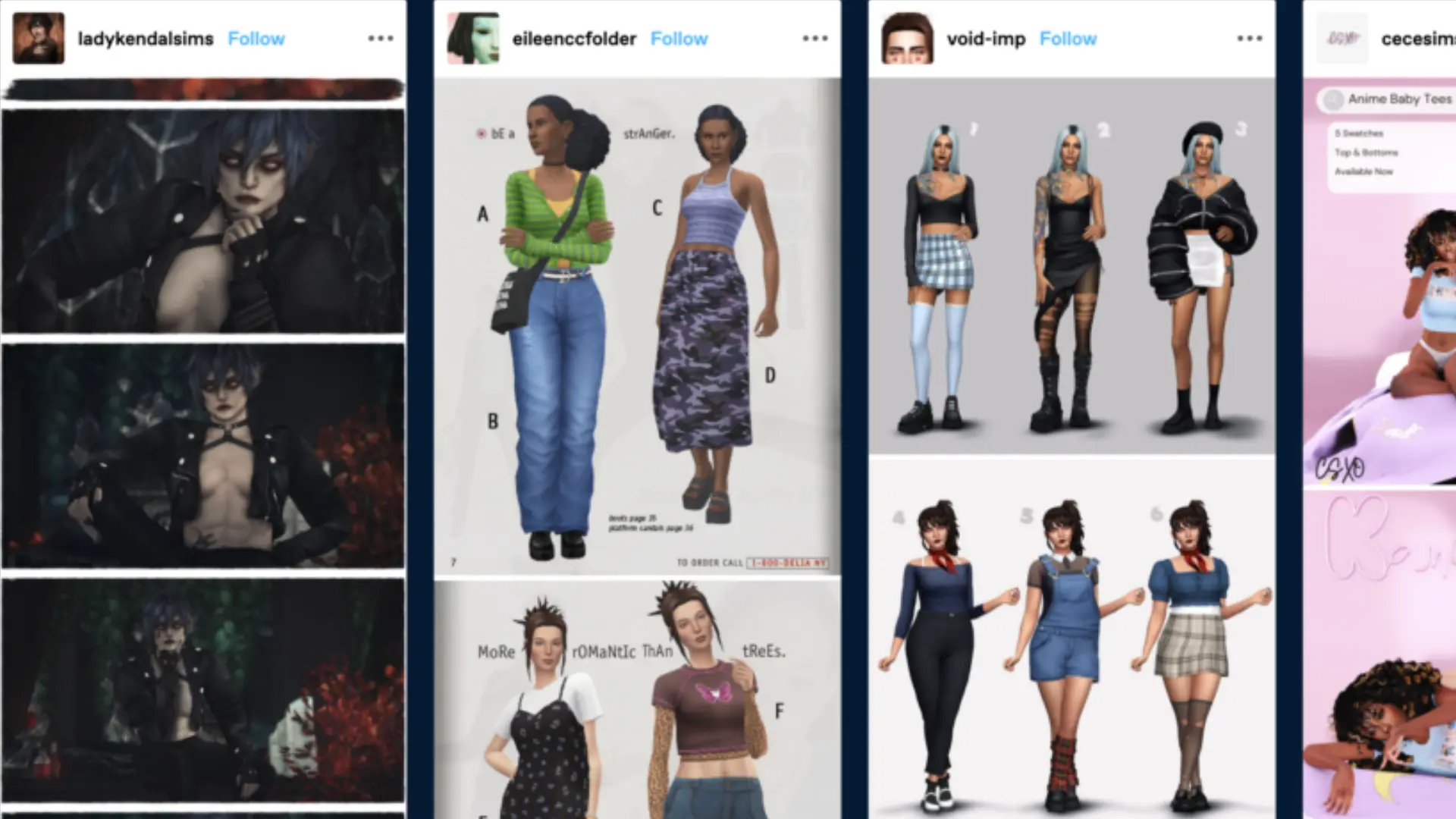 Not just this, Tumblr also has an exemplary search function that you can effortlessly use to look for your desired product.
Speaking of myself, when looking for custom content related to The Sims, I usually search for Sims 4 maxis match. However, you can look up anything under the sun related to Sims 4 and you will get some amazing stuff!
4. Maxis Match CC World
When looking for the best Maxis Match custom content for The Sims 4, Maxis Match CC World is the ultimate source for you to tap.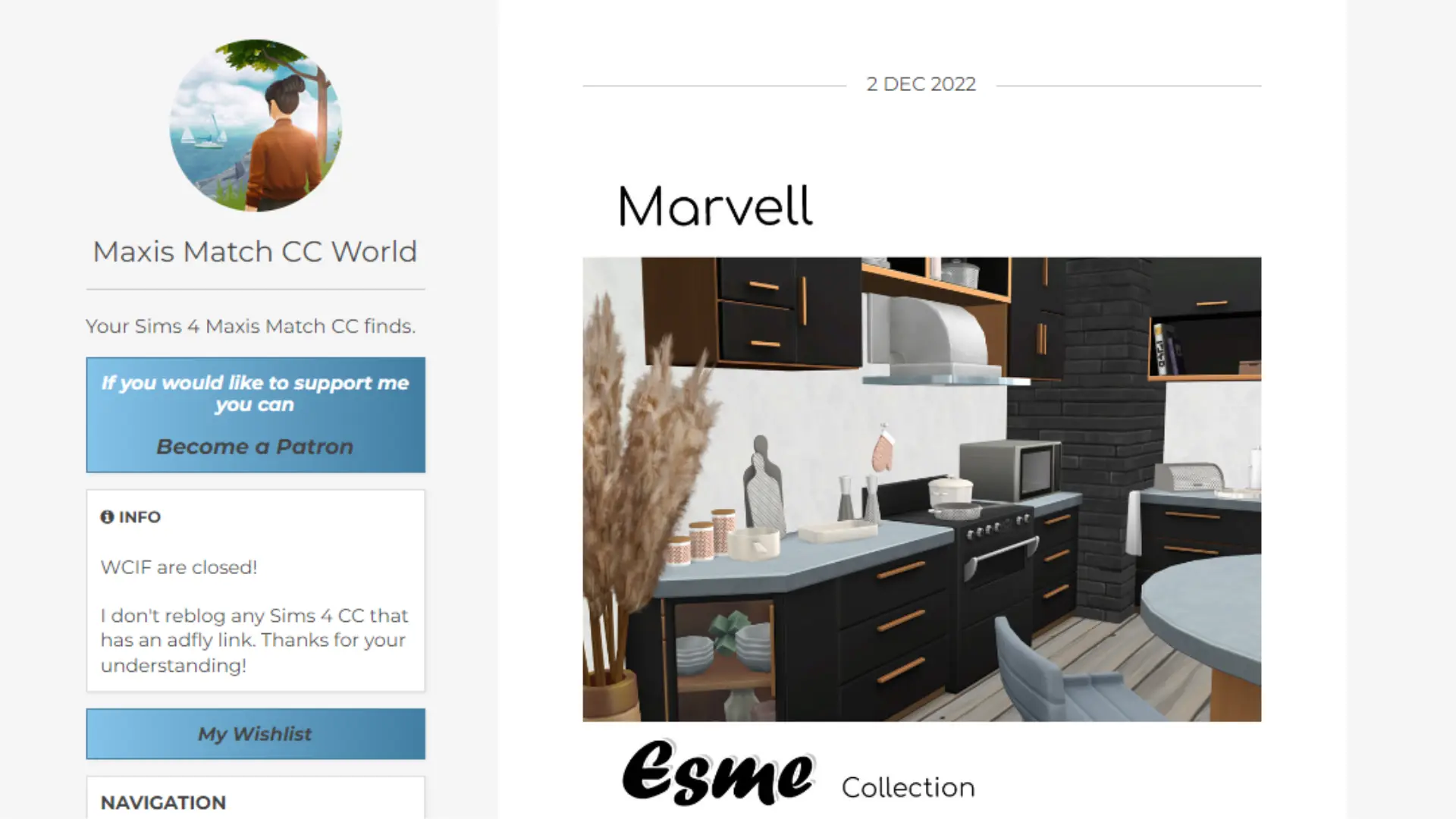 Now, this is a Tumblr page with the sole focus on maxis match cc making it a great source for all your related needs.
If you are not familiar with Maxis Match cc then let me tell you that it represents custom content that does not alter the existing game textures. In other words, all additions or cc appear like a part of the original game.
5. Pinterest
Everybody loves Pinterest!
If you are looking for some new Sims 4 cc, Pinterest is another great source that you need to look at. All that you need to do is type in Sims 4 CC and you will see loads and loads of options to choose from.
Not just this, you can also access other simmers' profiles to find out boards that are completely dedicated to finding new custom content for Sims 4.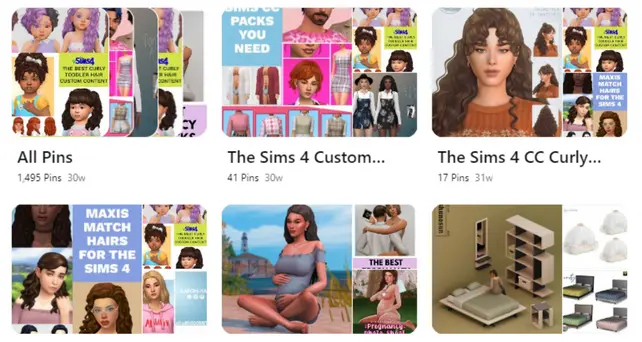 When you are able to find what you are looking for you have two options:
Click the pin and go to the download page
Save it to a board to revisit and access later.
Not just this, Pinterest also has an app that you can easily browse for CC whenever you get time, whether at work or at home.
6. ModTheSims
When looking for a great Sims 4 custom content experience, you can also look for the website Mod The Sims. This is a site that has been around for a long time now so much so that it may seem like relic!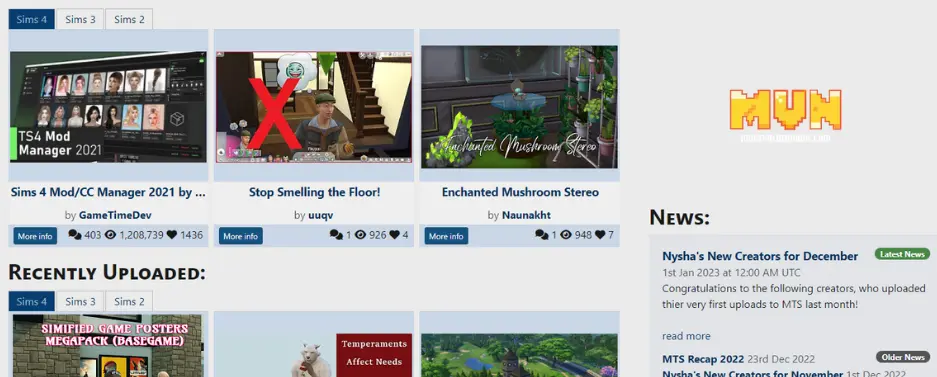 On this site, you can easily find a lot of build and buy mode items as well as mods that can help improve your gameplay considerably (Also find out about the best Sims 4 Build Mode Cheats by clicking here).
7. Llama CC Finds (sssvitlanz)
Llama's Tumblr is another great site to reach out for when seeking Sims 4 custom content. You will find a lot of variety of finds on this site. The best part is that they are all organized into an easily navigable structure.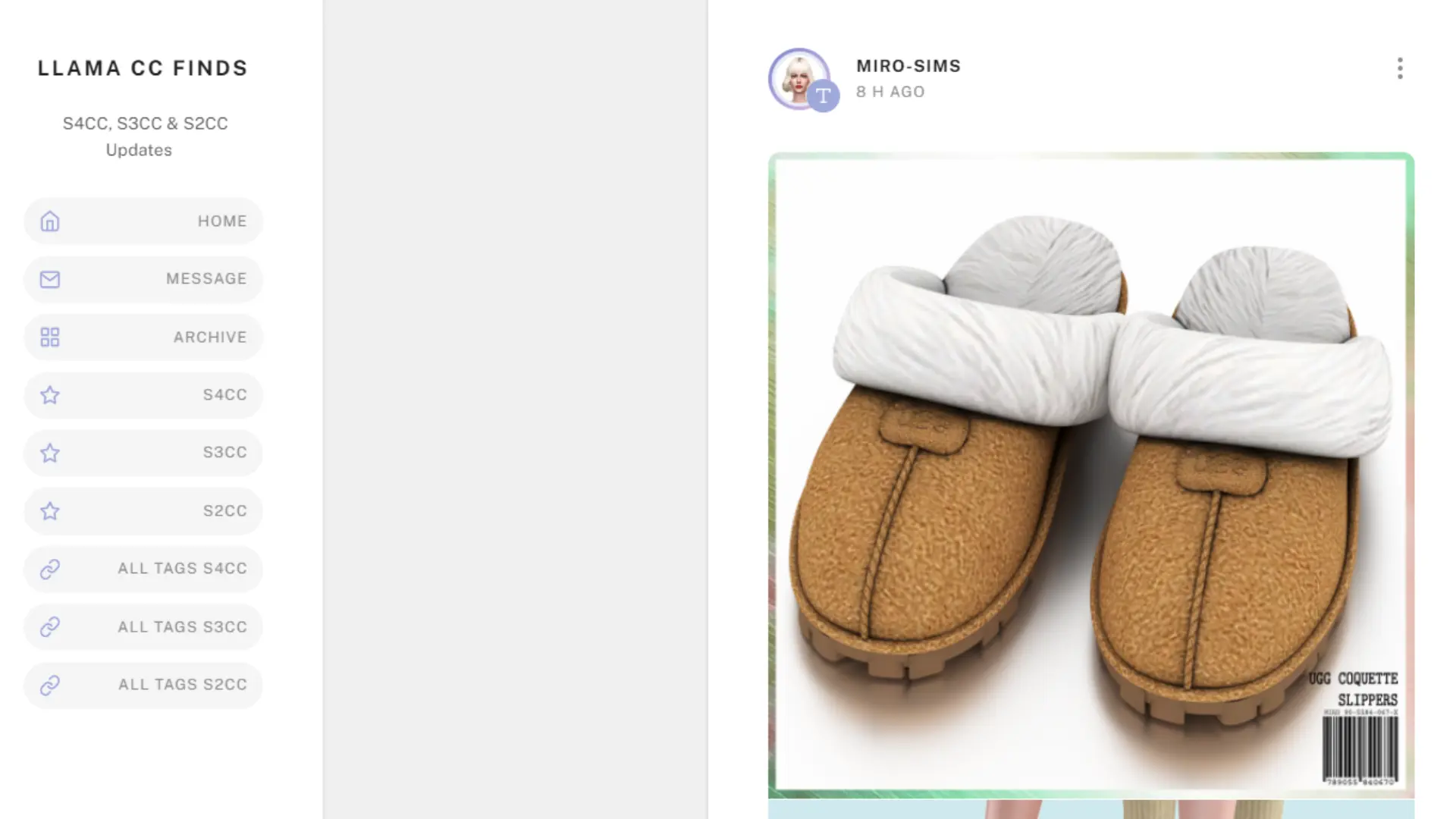 Apart from those that play Sims 4, it has a lot of cc options for those playing Sims 3 and Sims 2 as well.
Whether you are looking for something specific or just browsing around, it is quite possible that you will find something that interests you.
8. The Sims Catalog
The Sims Catalog is just the ideal site for those in search of unique and quality custom content. You can find a whole of things on this site including dresses, earrings, furniture pieces, etc.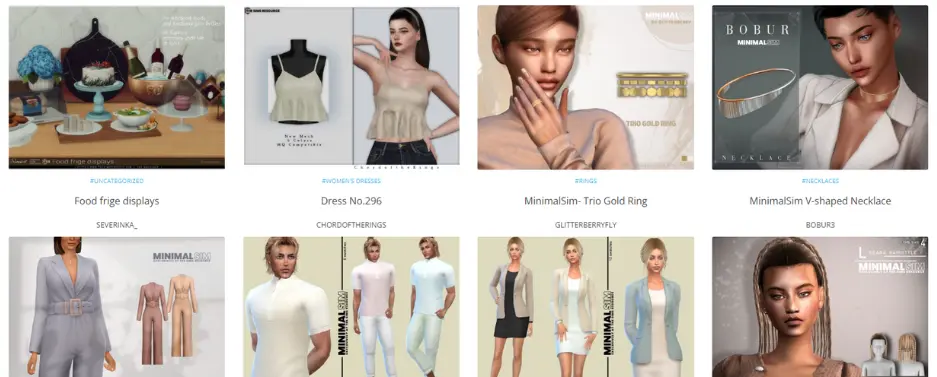 9. YouTube
If you are looking for visual types of cc, then YouTube can be an excellent source for you. What you need to do is that open Youtube in the browser and search for Sims 4 CC haul or Sims 4 CC Shopping.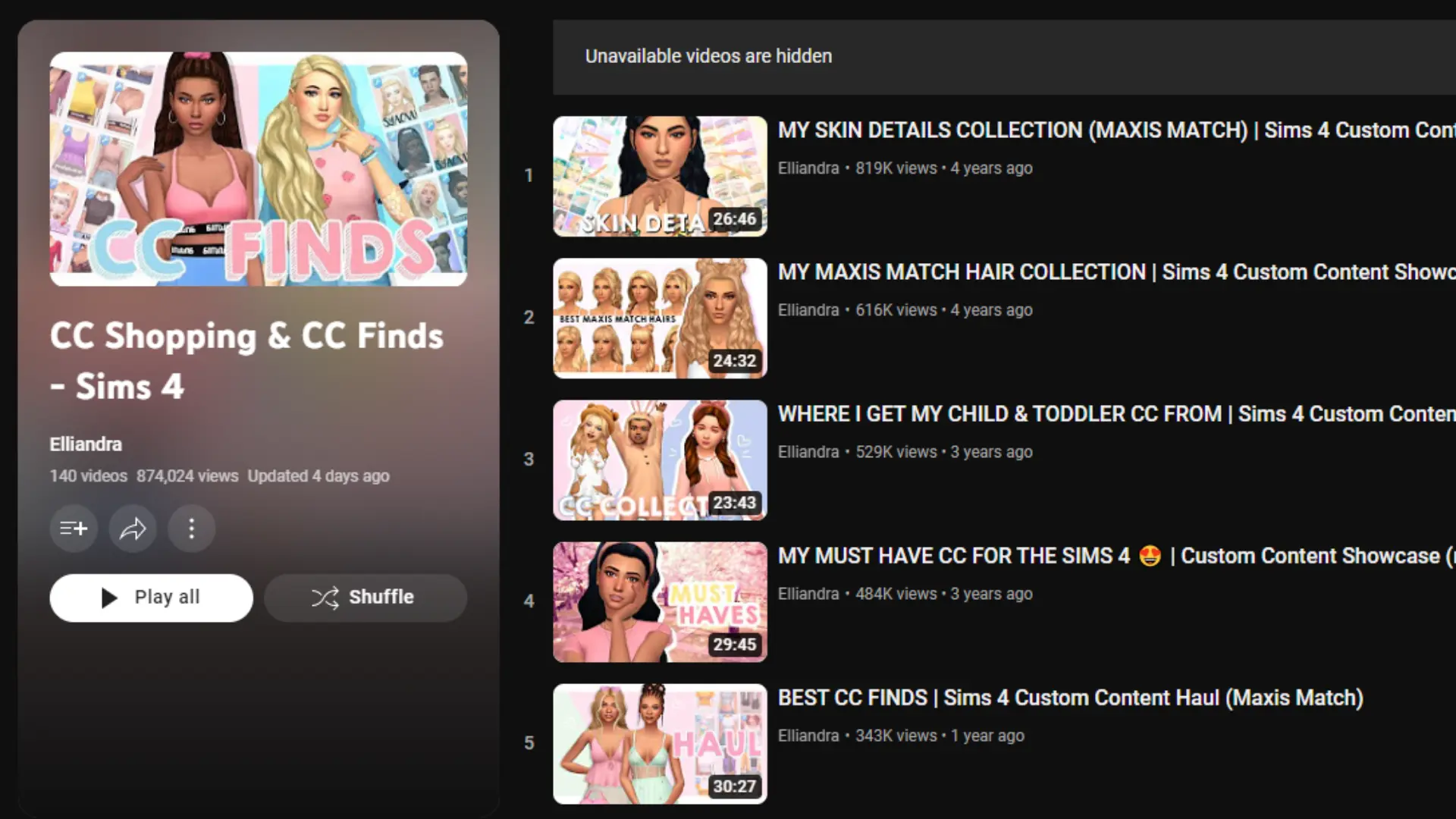 Once you do so, you will find a lot of helpful videos showing sims wearing custom content outfits.
When looking for CC hauls on Youtube, you must watch out for Elliandra since she is one of the best creators in this space.
10. Around The Sims 4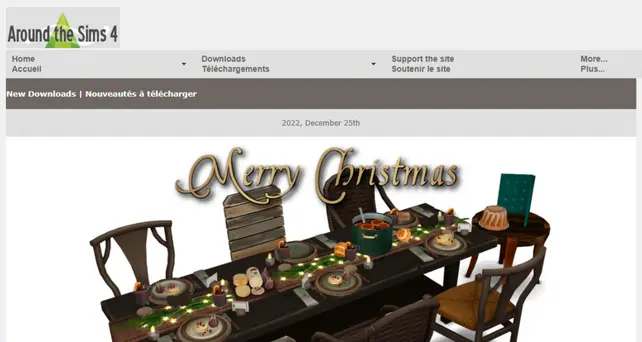 Around the Sims 4 has been one of the best sources for high-quality custom content for simmers for more than a decade now. What makes it unique is that it consists of a host of functional cc items.
11. Grimcookies
If you love Sims 4 then you got to find out more about Grimcookies.
He is an Aussie who has been creating amazingly stunning buy mode items, make-up, hair, and clothing for sims for a long time now.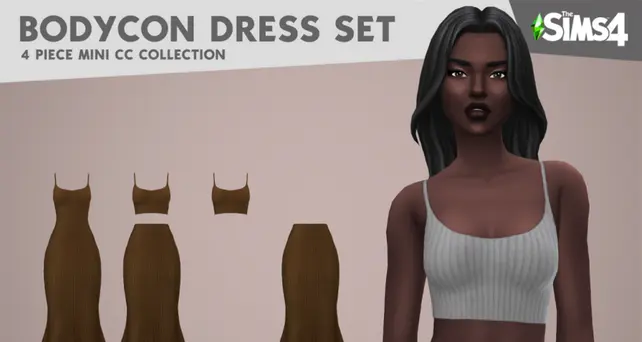 The best part is that he is known to create bespoke content that is absolutely mesmerizing and makes a lot of effort in detailing as well as craftsmanship.
12. Peacemaker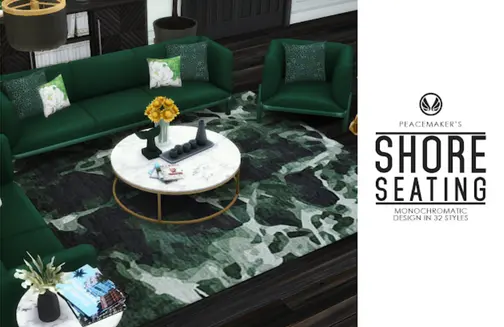 Peacemaker is the best stop for your when looking for the build or buy custom content. What it actually does is that it offers a unique range of selection of sets that is suitable for every room in your home.
13. Ravasheen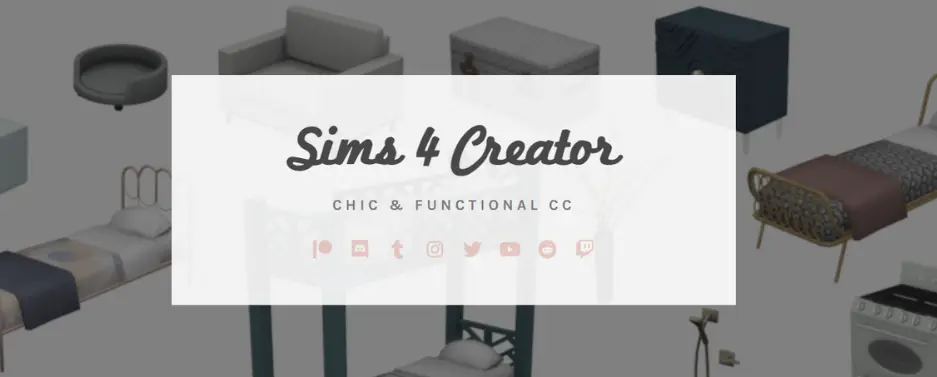 Ravasheen is yet another excellent place for those looking for custom content for Sims 4. It not only has a vast selection of cc but also offers a great range of functional cc as well.
14. My Stuff Origin
When looking for some of the most beautiful Sims 4 CC hair, you need to check out My Stuff Origin.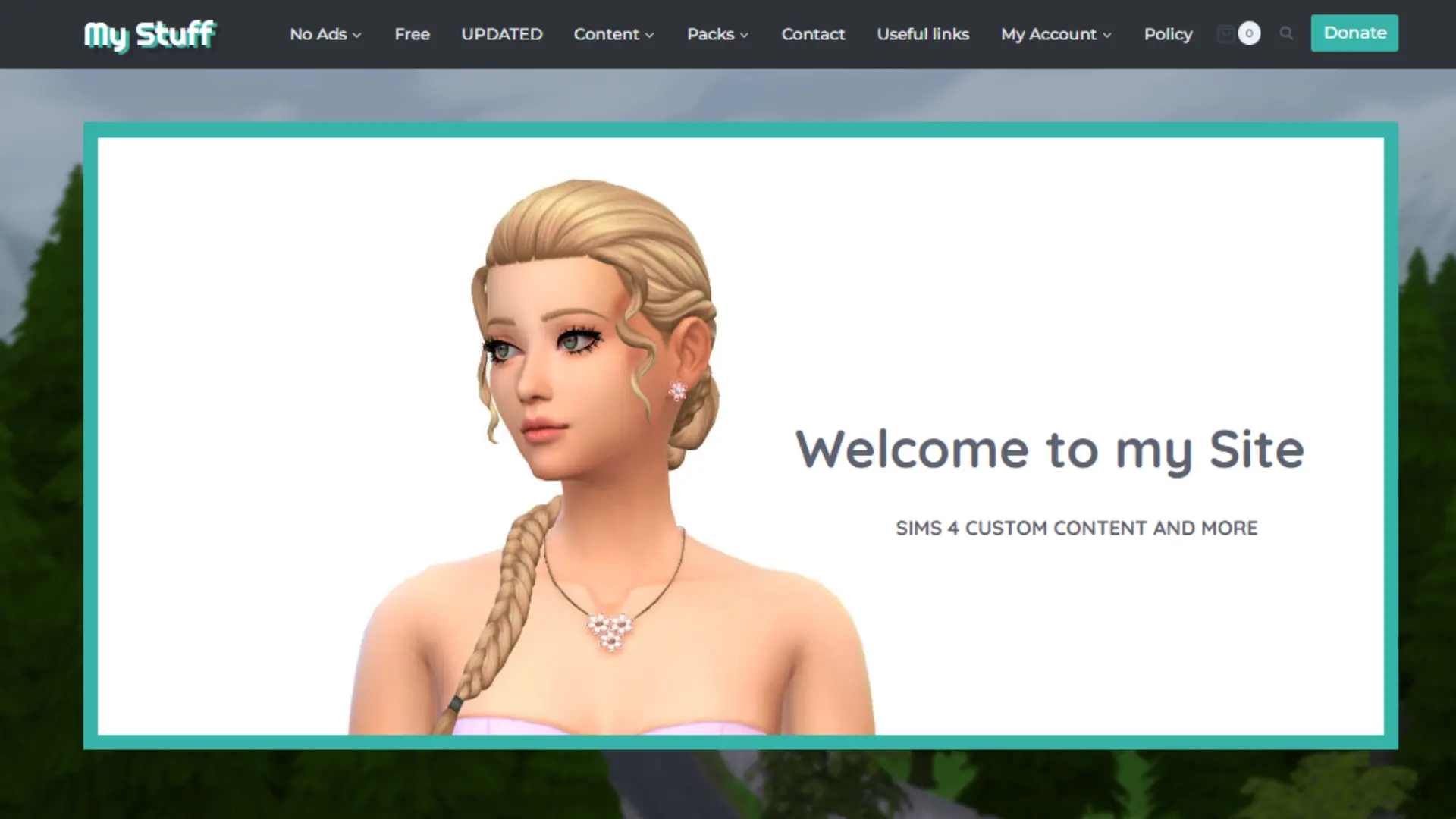 This is a CC creator that is known to have curated a gorgeous selection of beautiful hairstyles. The best part is that it consists of hairstyles for adults, kids, and even toddlers that you can choose from.
15. CurseForge
I seemed to have saved the best for the last!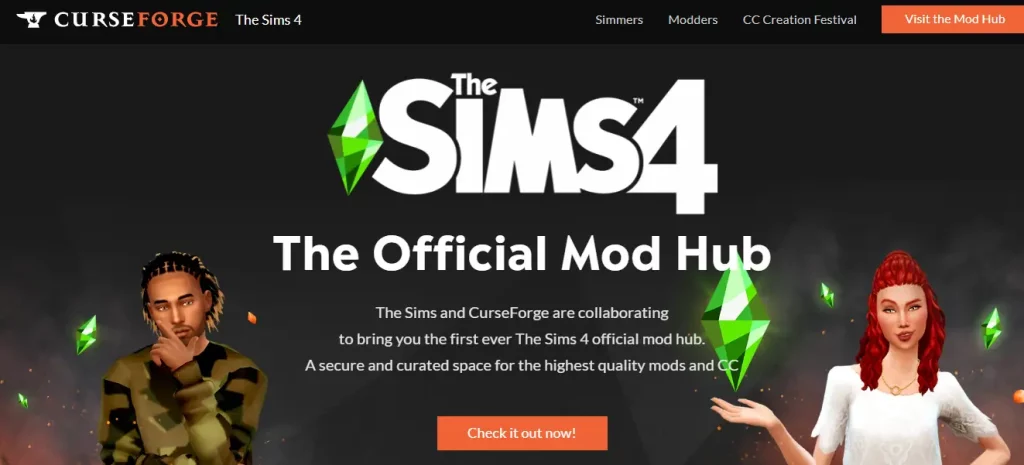 This one is as official as The Sims itself since it is posted by the Sims team. It is a dedicated page on Overwolf's platform. Undoubtedly, it is one of the best places for players to find out new CC and mods.
Even though it is not so well known, CurseForge is the ultimate place where you can find some of the best as well as the biggest Sims 5 creators under the sun. Even though it is not solely dedicated to CC, you can actually find a whole lot of excellent cc here.
Conclusion
I have tied to include some of the best Sims 4 cc websites so that you can get an unlimited choice when looking for custom content. So, go ahead, and give it a try. I am sure you will not be disappointed.
Abdullah Tariq, the founder of this site, is a passionate gamer and loves sharing his knowledge about gaming hardware and accessories. He is also a software engineer whose ultimate goal is to develop gripping titles.