As you move up the levels or Villages in the game Coin Master, things get harder and harder. Therefore, you can use a couple of tips and tricks to be the best in the game and emerge as a winner. This post does not cover how to get the most out of chests or how to do big and massive raids. I'll only discuss coin master tricks or hacks that you can follow.
Coin Master Tricks
So, without much ado, here are some of the best tricks of the game that can prove really helpful to you:
Sending More than 5 Cards a Day Trick
One of the most interesting parts of this game is that you can share cards as well as get cards from your Facebook friends but the number of cards is limited to just 5 a day.
Now, if you want to get more cards in a day, there are a couple of tricks that you can use.
First of all, you can change the date of your phone. Once you do that, you can get 5 more cards and the best thing is that you can use this trick as many times as you want and with a new date every time, you can add 5 more cards to your stash.
Want another method to get more cards?
Here's another way to build up your cards…
This time, you need to remove the game from your phone and upload it again. Once you do that, you are able to send 5 more cards. Just like the trick above, you can use this one too, as many times as you like.
How to Get Last Treasure Hole?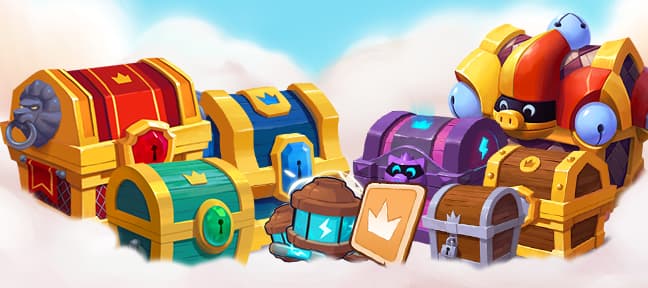 This one is called the two-finger trick and it can help you get the last treasure hole.
More often than not, players tend to get the first two holes right while raiding. However, you can use this little trick to get the treasure in the last hole too.
It is called the two-finger trick.
But, how does it work?
Let me explain…
When you are done with opening the two holes what you need to do is place your fingers right above the two remaining holes and try to tap both of both at the same time and do so really quick. At the same time, keep them tapped for at least a second. In all likelihood, the treasure will open.
Important tip – When trying to tap your fingers, you have to be really quick. If you are slow, things will not work so try to be really fast.
Get free spins in Coin Master
The game is about building villages from coins and raid others. You can get the coin master free spins and coins from our website without any survey.
Coin Master tricks – Super-betting
As far as betting is concerned, it is clear that you are able to bet higher when you have more coins with you. You can actually bet with 100 spins at a time and you can use 200 spins in the case of Best Blast. Not just this, you can go up to 500 spins in case of VIPS.

It's important to keep in mind that it happens to be a highly useful tactic when it comes to big raids.
However, if you use all your spins, then you get back to a maximum bet of just 3 spins. What you need to keep in mind is that as long as you have 60 spins, it is possible to spin at your maximum bet.
Keep your pet active
I am sure you are already aware of the fact that if you feed your pet and activate it, it will give you extra powers for four hours at a stretch. And it can be a complete waste if you cannot play for these four hours for any reason whatsoever.
Thus, you must feed your pet when you have time in hand and you can play for at least four hours to get the maximum benefit from your pet.
Besides this, there's another trick that you can use. Every player gets a pet that is active for 15 minutes every 24 hours. Try to make the maximum of this opportunity to play the game when this pet is available to you. It is free and does not need any pet food for these 15 minutes.
Buy chests in every village
There are different costs for each coin master village, and the chests can contain gold and rare cards. It is always a good idea to buy these chests as you advance in the game lest you lose big time because of the lack of certain cards.
The rule of thumb is that you must spend at least 1 to 1.5 billion coins buying these chests in all the villages. Even though it pushes the cost of each and every village, it turns out to be really useful later in the game.
Moreover, there are certain villages that are often referred to as the Boom Villages. You must spend more time in these villages since they are a powerhouse of bonuses and chests that you would need later on in the game.
Become a VIP player
To become a VIP player is an incredibly rare opportunity that is not available to everyone exactly like being a VIP player of Slotomania. However, if you get it then you should grab it with both your hands.
How do you become a VIP Player?
Well…
There's no trick to do it. You become a VIP player only when you are invited by the Coin Master. There's absolutely no other way to become a VIP in this game and of course, there's no guaranteed way to get an invitation.
Word is that you can get an invite when you spend a lot in the game and advance or level up your game really fast but then it's all a rumor.
Join Facebook Groups for Trading Cards
Facebook is a great place to look for cards that you might be missing. There are certain groups on Facebook that send and receive cards that you require in Coin Master. Thus, you must join these groups and trade in these cards.
You can also send and received spins and coins daily in these groups. Thus, such groups prove to be a great asset for any player.
Advanced Coin Master tricks – Play with multiple accounts
This might be a bit tricky but it can be a great technique to get cards that you might have missed.
What some people do is that they use a second and even a third Facebook account to play Coin Master and these accounts are unofficially called baby accounts.
They are a great asset to win extra gold cards and rare cards for those who might have moved ahead in the game without buying chests containing these cards.
At this point, it is important to highlight that for every new account on Coin Master you need an extra Facebook account. People use app cloners to switch between accounts on the same device. Such an app can be really helpful in managing multiple versions of Coin Master and Facebook accounts on the same device. You can also use different devices for different accounts.
The rules in Coin Master
Moreover, there are some people who play the game with self-made rules and I must say that these rules can be a big help for most of such players.
So, what are these rules?
Here you go…
Rule no. 1 – Do Not Attack Your Friends – There are people who agree between themselves not raid each other. Thus, when you get an attack, you go to the revenge button and select a random player rather than your Facebook friend.
Rule no. 2 – Warn before a raid of at least 5 million coins – In this case, what players do is that they send a direct message to their Facebook friend before a raid so that he gets enough time to spend his coins and the player attacking can get the number of coins that was originally available.
However, not all people abide or play by these rules.
Conclusion
These are some of the best tricks that I can tell you. Even though there might be some more, these are going to work and help you advance faster in the game.
Abdullah Tariq, the founder of this site, is a passionate gamer and loves sharing his knowledge about gaming hardware and accessories. He is also a software engineer whose ultimate goal is to develop gripping titles.